Get ready to visit a "thriving port for smugglers, rogue traders, and adventurers."
There's a new planet to visit in a galaxy far, far away: introducing Batuu.
As detailed on the Disney Parks Blog, Batuu -- the location of the upcoming Star Wars-themed land, Star Wars: Galaxy's Edge -- was revealed this morning as a surprise addition on Star Tours at Disney's Hollywood Studios and Disneyland park.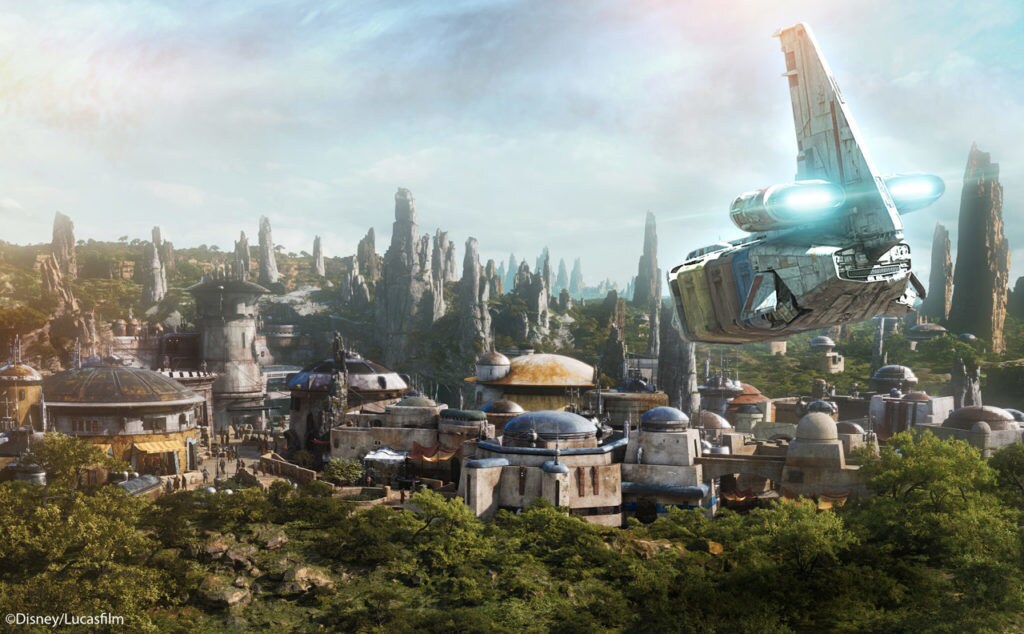 Batuu is described as follows:
"This remote outpost on the galaxy's edge was once a busy crossroads along the old sub-lightspeed trade routes, but its prominence was bypassed by the rise of hyperspace travel. Now home to those who prefer to stay out of the mainstream, it has become a thriving port for smugglers, rogue traders and adventurers traveling between the frontier and uncharted space. It's also a convenient safe haven for those intent on avoiding the expanding reach of the First Order. While Batuu may be new to us, it is clearly already familiar to many characters from the Star Wars saga as a stepping off point for epic adventures."
Epic adventures? Sounds good to us.
For more on Star Wars: Galaxy's Edge, check out our interview with designer Doug Chiang and see a fly-through of the model in the video below.

Star Wars
: Galaxy's Edge opens in 2019.
StarWars.com. All Star Wars, all the time.