The 2-LP set arrives June 17 and is available for pre-order!
John Williams' powerful soundtrack for Star Wars: The Force Awakens is calling to you. You can let it in -- on vinyl featuring Millennium Falcon and TIE fighter holograms -- on June 17.
Coming from Walt Disney Records, the new release is a double-gatefold, 2-LP set on 180-gram vinyl, and includes liner notes by director J.J. Abrams in a 16-page booklet. The records have been hand-etched by Tristan Duke (Jack White's Lazaretto) of Infinity Light Science, and offer an only-on-vinyl 3D hologram experience featuring the Millennium Falcon on Disc 1/Side B and a TIE fighter on Disc 2/Side B. For optimal viewing, use a direct light source or simply hold a mobile phone flashlight above the vinyl to view the holograms.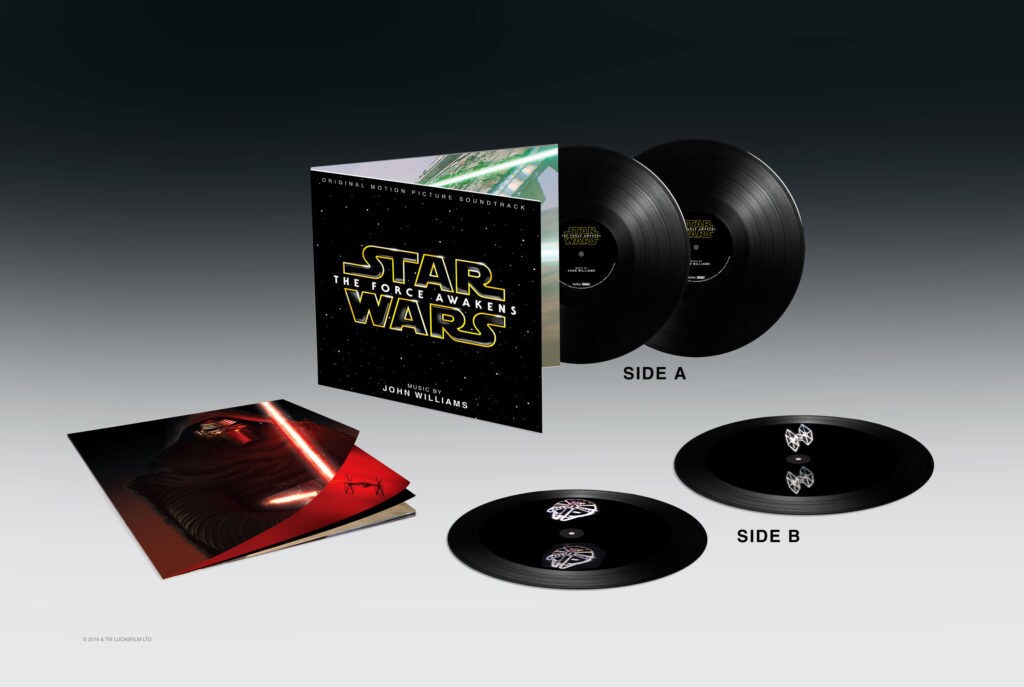 The vinyl also features Direct Metal Mastering (DMM) for an optimal listening experience. Disney Music Group has joined forces with Pro-Ject Audio Systems to showcase this unique, next-level advancement in holographic vinyl technology with the Elemental turntable, a combination of minimalist design and maximum performance from the world leader in high fidelity turntables. 
The Star Wars: The Force Awakens 2-LP hologram soundtrack will be available on June 17 at Disney Music Emporium, the destination for collectible Disney music products. Pre-orders open today at www.disneymusicemporium.com and at Amazon. 
StarWars.com. All Star Wars, all the time.