Use your aggressive feelings and get a first look at Insight Editions' new book.
Readers of Star Wars books, get ready: The Emperor is your master now.
Star Wars: The Secrets of the Sith, a new children's book written by Mark Sumerak and illustrated by Sergio Gomez Silvan, will explore the dark side of the Force -- with Emperor Palpatine serving as narrator. Like an artifact found in a Sith temple, The Secrets of the Sith is filled with many elements that some consider to be unnatural, including arcane knowledge, incredible artwork, and other interactive features, such as pop-ups, booklets, and lift-the-flap inserts.
The book, a follow-up to the popular The Secrets of the Jedi, covers everything from the Star Wars films to series to comics and beyond; readers will discover entries on some of the most legendary dark-side warriors, including Darth Maul, Asajj Ventress, Darth Vader, and Kylo Ren, along with Palpatine's own thoughts on several dark-side abilities. Coming from Insight Editions this August, you can begin your journey to the dark side and check out the cover of The Secrets of the Sith below!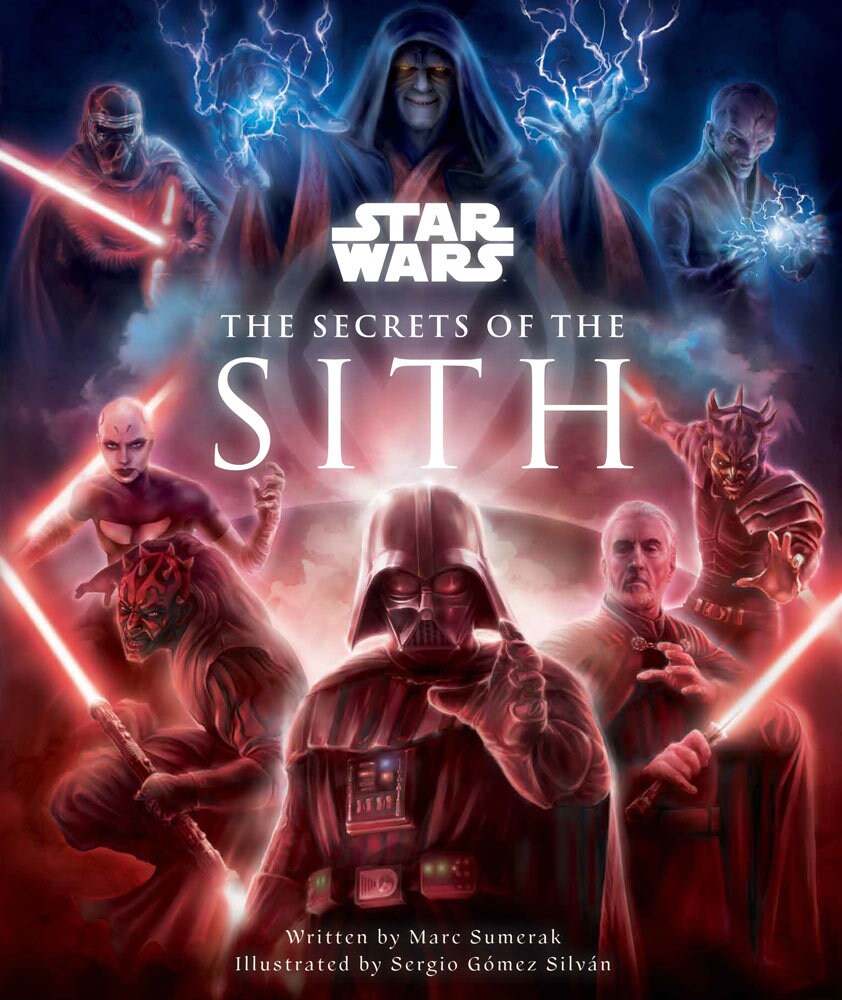 Star Wars: The Secrets of the Sith arrives this August and is available for pre-order now.
See Stars Wars: The Secrets of the Sith and more on This Week! In Star Wars!