Battle as Mando, with the Child by your side, in a gaming experience that's out of this galaxy.
Bounty hunting is a complicated profession. In the new season of Fortnite, the Mandalorian will join forces with a legion of notorious hunters for a game that's out of this galaxy.
Today, Epic Games revealed that the Mandalorian and the Child are among the guest stars in the game's latest release, Fortnite Chapter 2 - Season 5: Zero Point. Players can join Agent Jones as he enlists the greatest Hunters across multiple Realities, including the Mandalorian himself, to stop others from escaping the Loop.
Stay on target and join the hunt as you battle for honor in an ancient arena, take on bounties from new characters, and try out exotic weapons in a chaotic fight that will determine the future of the Island.  
Among the new locations, perks, and weapons you'll find the Mandalorian's Amban Sniper Rifle, which allows players to switch between melee and ranged attacks. 
And to celebrate the launch of the new season of Fortnite, from now through December 31, 2020, get up to 2 months of Disney+ from Epic Games when you make any Fortnite real money purchase in game.
This is the Way.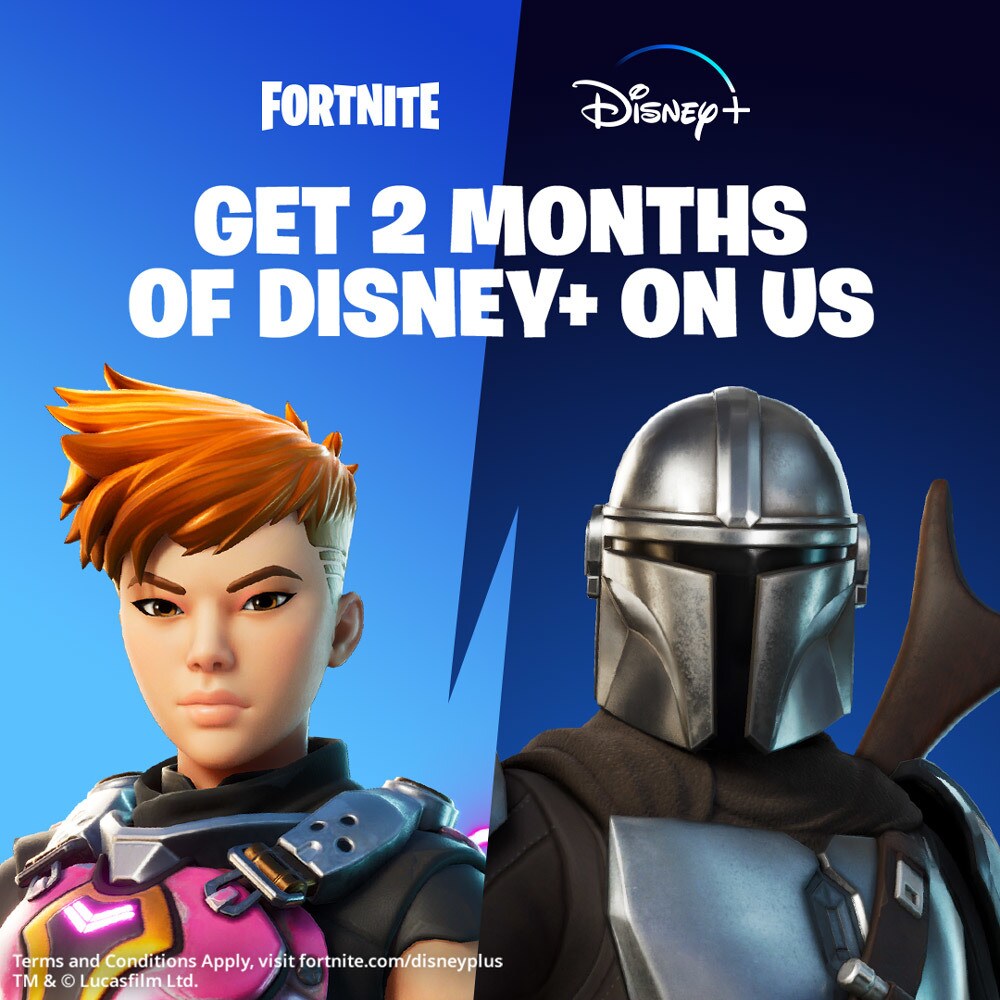 Offer available for new Disney+ subscribers aged 18+ only. Select countries only, offer varies by country. Subscription required; after 2 months, standard monthly price until canceled. Learn more at fortnite.com/disneyplus.