The Disney+ series blasts off for Season 2 with an epic installment.
Every week, StarWars.com is tracking our favorite moments from the Disney+ series The Mandalorian with "Bounty Hunting Highlights." Get your jetpacks and helmets on and join us for the ride!

Spoiler alert: This article contains plot details from The Mandalorian "Chapter 9: The Marshal."
Mando and the Child are back. But it turns out there's no rest for our favorite duo.
Last we saw them, the Mandalorian and the Child headed off to the stars after defeating Moff Gideon and his forces on Nevarro. The Season 2 premiere of The Mandalorian finds the armored hero, a.k.a. Din Djarin, on a mission to bring his young charge to the Jedi. "Chapter 9: The Marshal" is filled with great character moments, thrilling action, and more than a few surprises, making for a fantastic start to the season. Here are just a few highlights from the episode.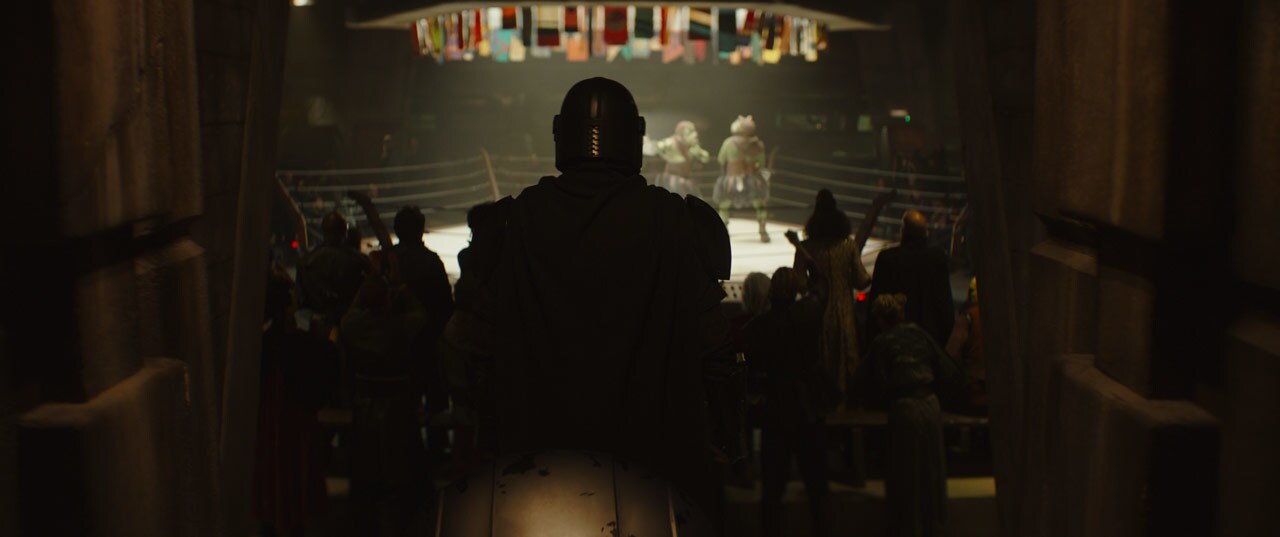 1. "Enjoy the fights."
Mando enters an underground den, currently hosting a match between two Gamorreans, where he meets with a shady gangster and said gangster's goons. In the end, it's a sequence that reminds us how dangerous -- and undeniably cool -- the Mandalorian is.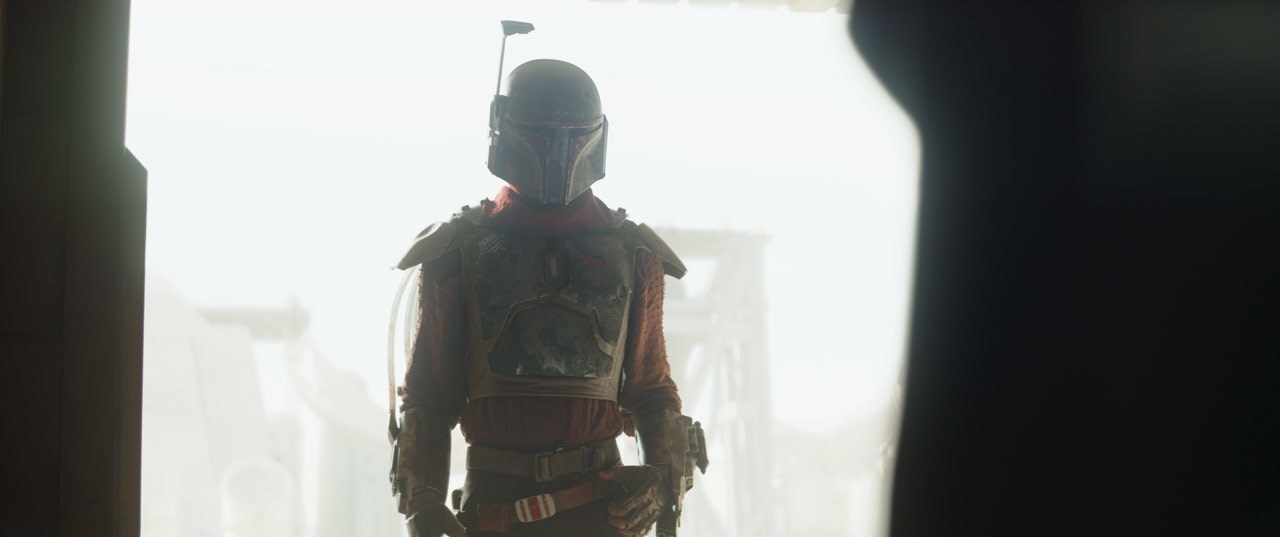 2. Meet the Marshal.
"The Marshal" -- protector of Tatooine's Mos Pelgo and owner of very familiar-looking Mandalorian armor -- and Mando have a gloriously tense standoff that hearkens right back to Star Wars' Western roots.
Bonus highlight: More Amy Sedaris as Peli Motto!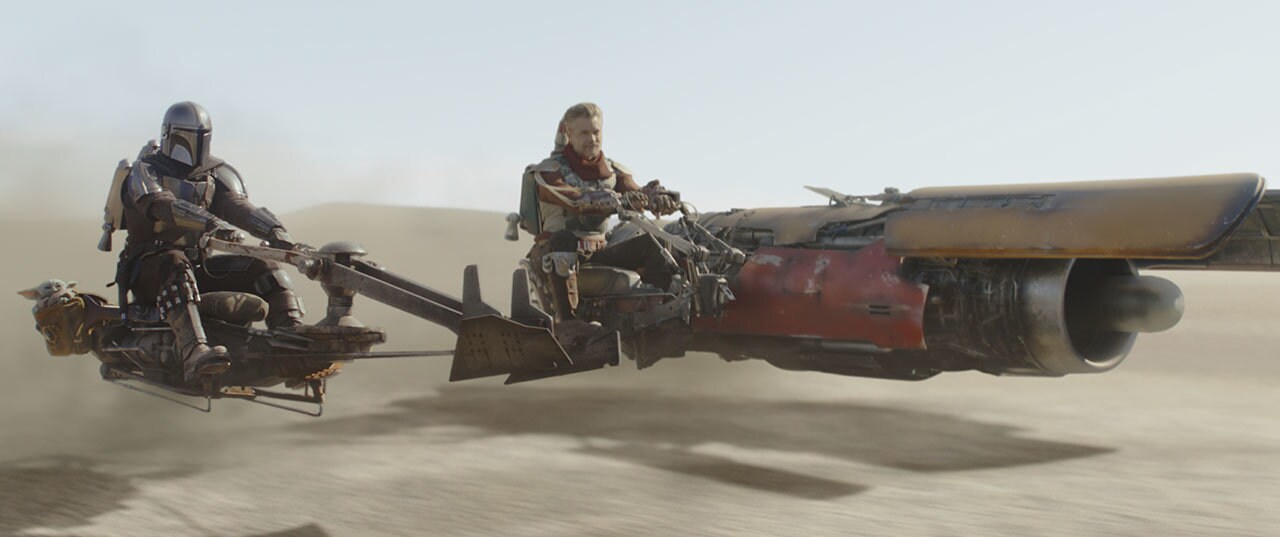 3. "As much as I've grown fond of this armor, I'm even more fond of this town."
The Marshal, determined to save his town from the threat of a krayt dragon, offers Mando a deal: help kill the beast, and he can have the Mandalorian armor. For all the scum and villainy in the world of The Mandalorian, there's just as much friendship, kindness, and honor.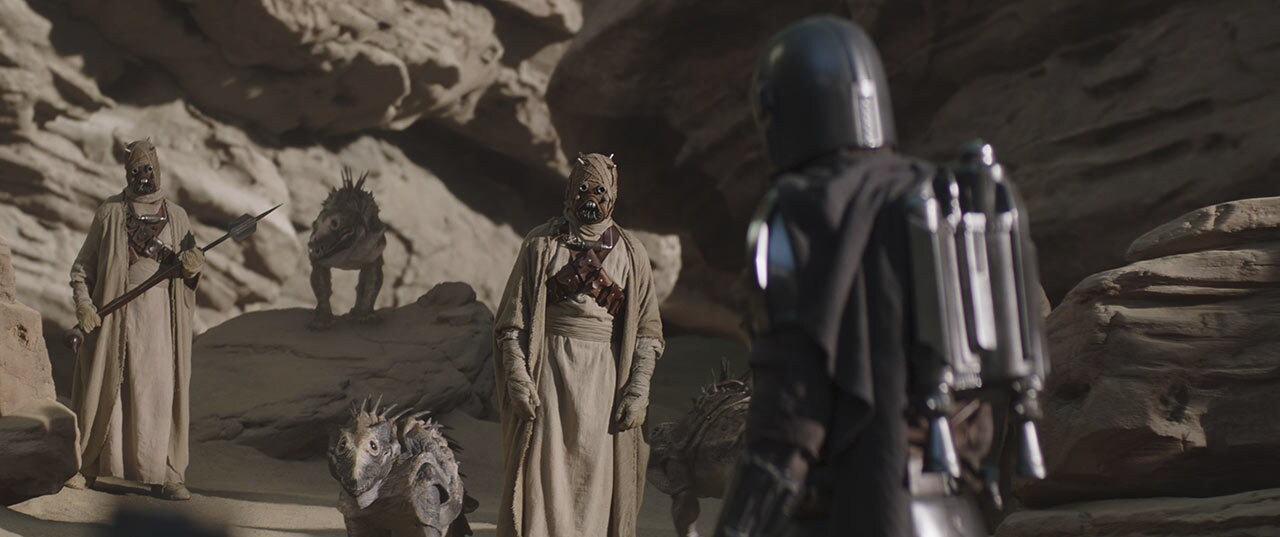 4. Tusken team-up.
Taking a page from Kuiil's playbook, the Mandalorian enlists the Tusken Raiders for help. He speaks to them in their language, and even convinces Cobb Vanth (the Marshal) that they're not the monsters he thinks. It's a smart follow-up to Mando's first encounter with the desert dwellers, showing his growth as a character.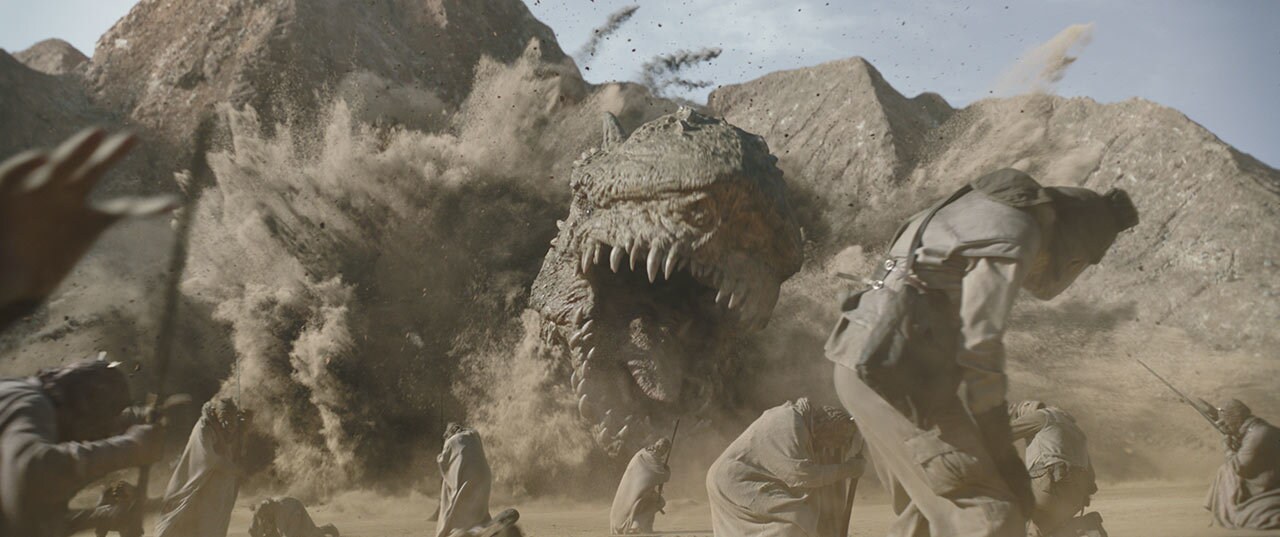 5. Slaying the dragon.
The Mandalorian, Vanth, the Mos Pelgo townsfolk, and the Tusken Raiders set a trap for the krayt dragon. This thing is enormous -- maybe the biggest land-based Star Wars creature ever -- and taking it down isn't easy. Thankfully, like the best bounty hunters, Mando is fearless and inventive.