Ahsoka is on her own with a difficult choice and the fate of the galaxy in her hands.
To celebrate the 10th anniversary of Star Wars: The Clone Wars, and the all-new episodes coming thanks to #CloneWarsSaved, we're undertaking a full chronological rewatch of the five original seasons, The Lost Missions, and the theatrical release. We'd be honored if you would join us and share your thoughts on the award-winning series.
35: "Brain Invaders" (Season Two, Episode 8)
"Attachment is not compassion."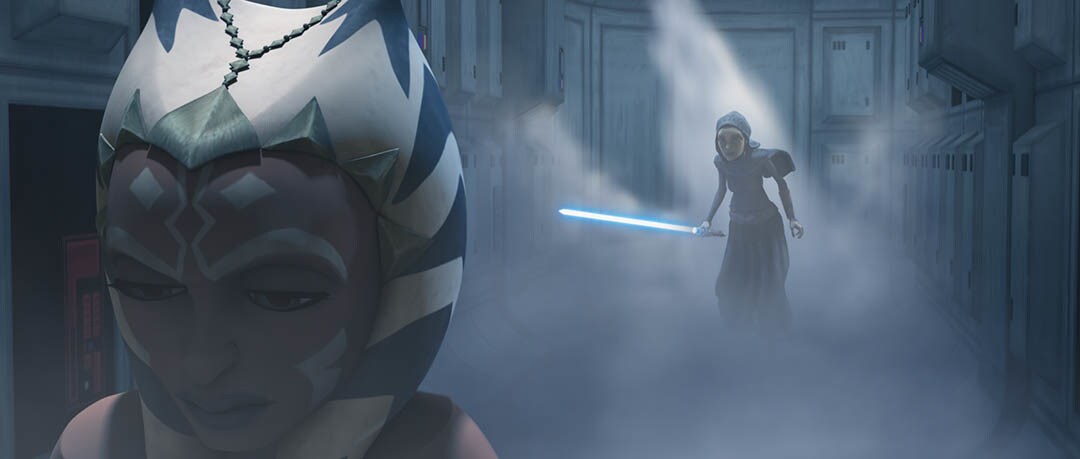 Synopsis:
While the Jedi Knights transport Poggle the Lesser as a prisoner to Coruscant, Padawans Barriss Offee and Ahsoka Tano are dispatched to escort a medical frigate to its destination. But when Geonosian brain worms take control of the clone troopers aboard their supply ship, Ahsoka and Barriss must stop the vessel from unleashing the deadly plague upon the galaxy.