StarWars.com takes Sphero's new release for a spin.
When it comes to all-time-great Star Wars products, Sphero's BB-8 App-Enabled Droid immediately comes to mind. The reason is pretty simple: You can actually control a fully-functional, spinning and zig-zagging BB-8. It looks and moves just like the lovable droid did in Star Wars: The Force Awakens, and it has that indefinable "How Is This Possible?" quality. In other words, it has some magic. And the great minds at Sphero are introducing some more magic today with the release of the Force Band -- a wearable device that allows you to control BB-8 with hand movements and gestures -- and the Special Edition Battle-Worn BB-8 Droid, a cool redeco featuring Star Wars-style weathering and scoring.
StarWars.com was lucky enough to get its hands on the new releases, and I decided to test out the Force Band and Battle-Worn BB-8 on the Lucasfilm campus in San Francisco. Here are the results.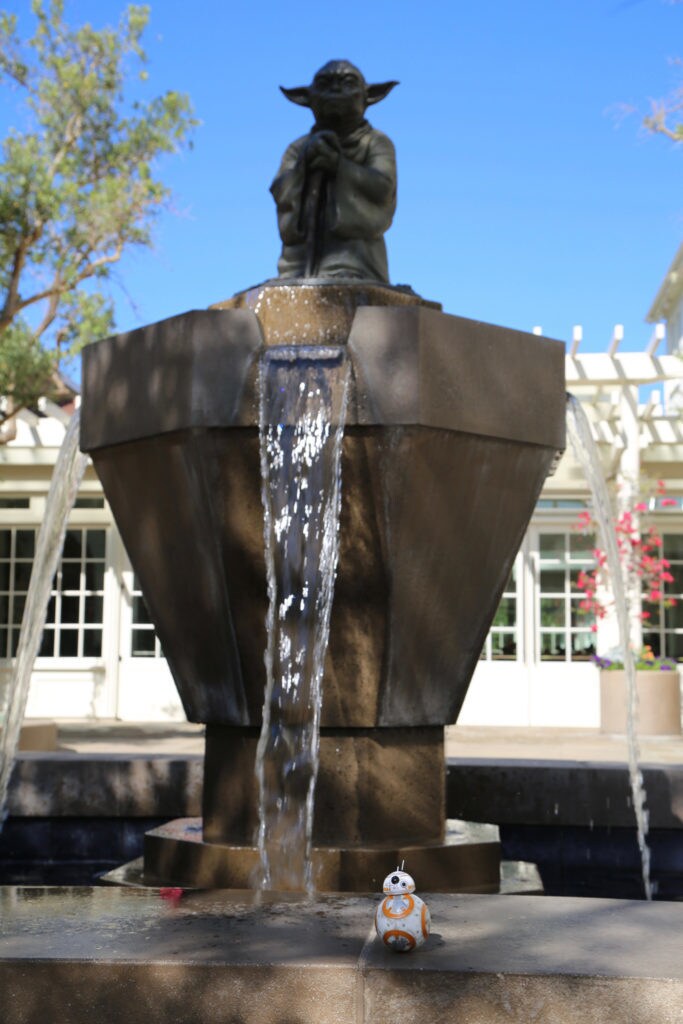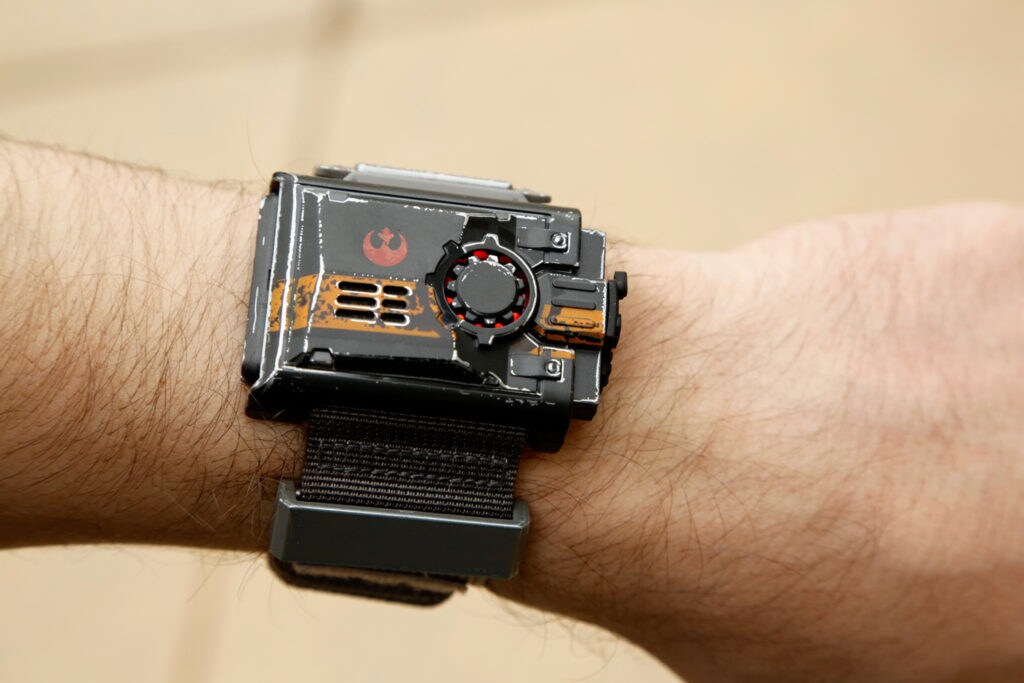 First stop was the iconic Yoda fountain that marks the entrance to Lucasfilm. I spent some time trying out the Force Band (check out that awesome, weathered design) by having BB-8 move around the grounds surrounding the monument -- with just some twists of the wrist, he could turn corners, speed up, slow down, and more. If I had to describe it in a word: wizard. And I could not resist sitting him next to Yoda.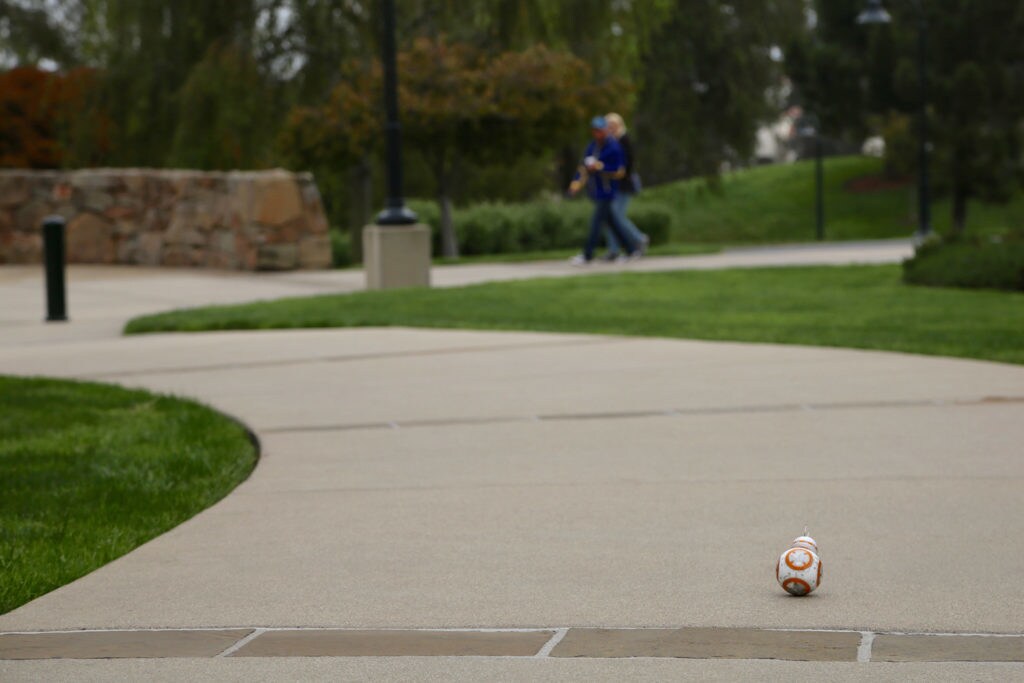 Next, I moved BB-8 with the Force Band down through the campus. He was able to handle the winding turns with ease (and some pretty impressive speed), and it's in open areas like this that you can really admire the tech and see how well it performs.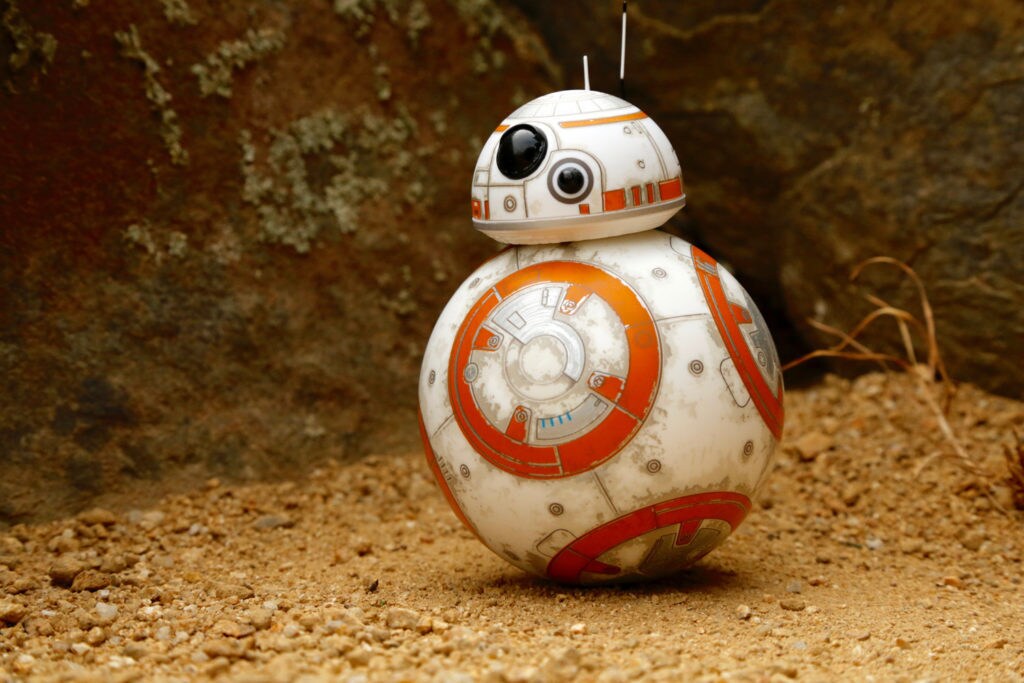 There's a small sitting area between our buildings that has a dirt-and-gravel ground. I didn't maneuver BB-8 here, but had to stop and place him because A) it just looks SO Star Wars and B) it shows how photogenic Sphero's little wonder really is.
When we reached the bottom of the hill, we met this pretty lady named Miley. No, it's not particularly Star Wars-related, but if you can take a photo of BB-8 and great dog, you do it.