Decorate your pics with characters and graphics from a galaxy far, far away.
If you've ever wanted to take a picture with Rey in your backyard, have a profile pic with a mini Kylo Ren on your shoulder, or add BB-8 to your family photos, now's your chance.
New stickers featuring characters from across the Star Wars saga are now available on the official Star Wars app. From the heroes and villains of Star Wars: The Force Awakens to stylized graphics celebrating the Empire and Rebellion, you can use these stickers to decorate existing or new photos and share them as you like. (The First Order stormtrooper sticker is already firing his blaster, so be careful.)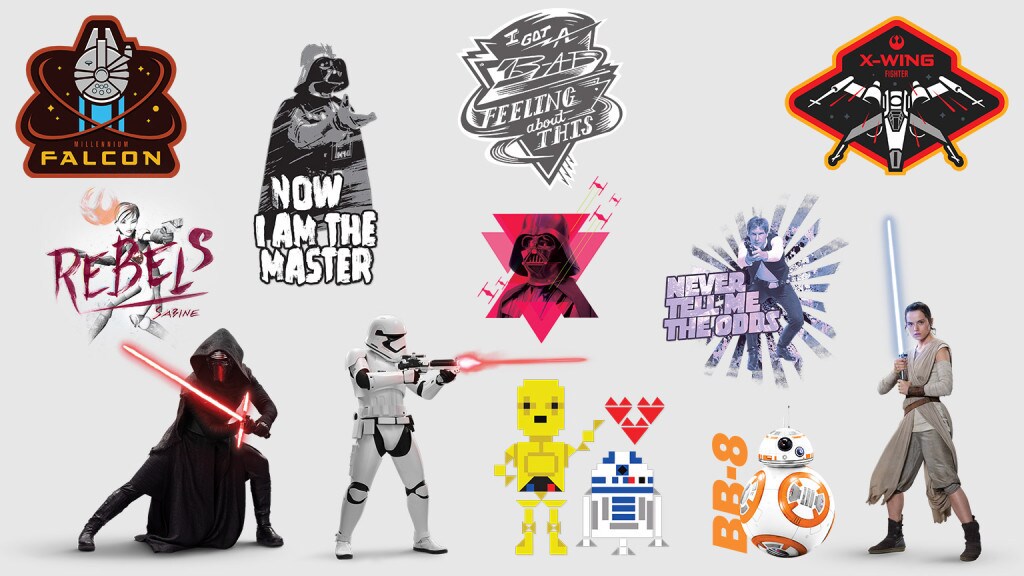 StarWars.com is also excited to announce that the Star Wars app -- the only app that trains you to use a lightsaber and tells you if the local weather is like Endor's -- has been nominated for a Webby award! You can vote for the app now and help make it more powerful than anyone can possibly imagine.
The Star Wars app is available for iOS and Android is regularly updated with special modifications.
StarWars.com. All Star Wars, all the time.