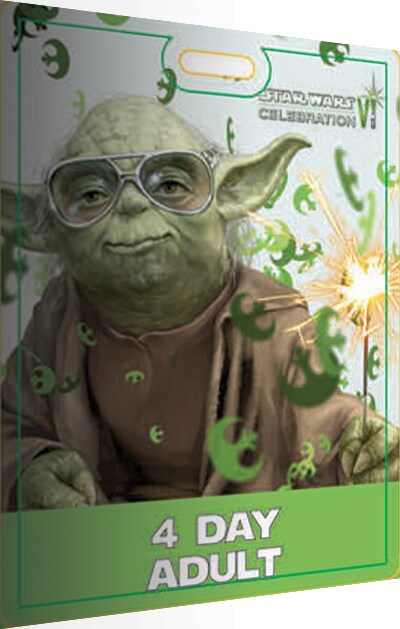 There are a lot of things that set Star Wars Celebration apart from the slew of other pop culture conventions out there -- Stormtooper security guards, life-size TIE Fighters in the hall, droid races -- but some are more subtle, like the badges that all attendees and staff wear. Unlike most cons that use the same boring badge design with minor color variations for every type of attendee, Star Wars Celebration is known for its badge collections, with over 15 badges -- each with an artist's fresh take on classic characters.
To fit Celebration VI's "Join the Party" theme, artists Chris Trevas and Brian Rood came up with 19 new character designs featuring famous faces from a galaxy far, far away celebrating Celebration. Click through to see them all, from a moustachioed Droid general to a balloon wielding bounty hunter!
What character will you be wearing at Star Wars Celebration VI? Click on any badge to see the full version!