The creators of LEGO Star Wars: Freemaker Adventures take fans behind the scenes and preview season two.
LEGO Star Wars: The Freemaker Adventures executive producers Bill Motz and Bob Roth, along with Leland Chee of the Lucasfilm Story Group, composer Michael Kramer, and supervising sound editor (and voice of Roger!) Matthew Wood, gathered on the Behind-the-Scenes Stage today at Star Wars Celebration Orlando. In a panel discussion moderated by host Amy Ratcliffe, they discussed the upcoming second season of the charming show (which debuts on May 4) and what's in store for our salvage-siblings turned rebels, including new villains, new builds, and new purposes. Here's what we learned.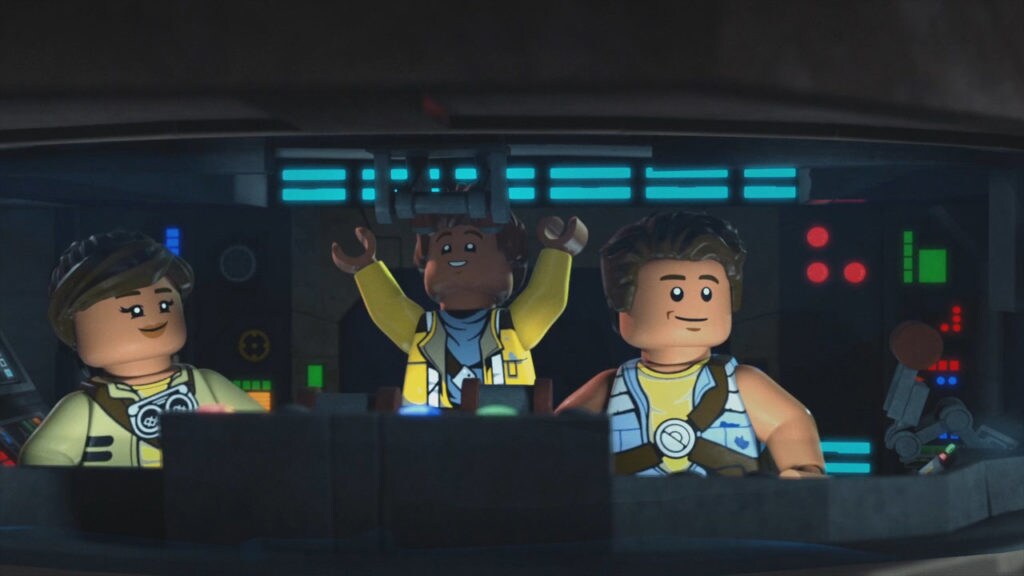 1. The Freemakers have joined the fight against the Empire, and they are going to earn their keep. "What you're going to see in season two is, everyone has a role to play in the Rebellion," said Roth. Kordi wants to follow in the footsteps of the Rebellions great heroines, like Hera and Leia. Zander wants to be a hotshot pilot. But what about Rowan? The show's creators noted that in the original trilogy, you don't see kids running around with the Rebellion. "That means Rowan is looking for a purpose," Roth added. "Rowan discovering his purpose and then fulfilling his purpose is what season two becomes about."
"And Roger is just Roger."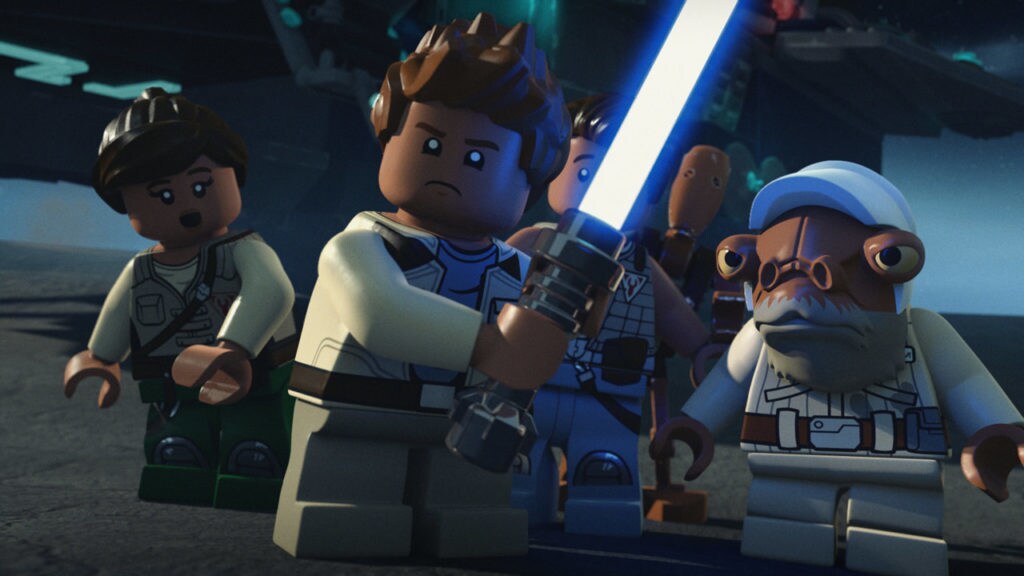 2. Costume changes! Motz and Roth revealed concept art for new costumes for our heroes, along with the surprising method in which they were created: by legendary Lucasfilm designer Doug Chiang and his team. The concept art is more like paintings of actual people -- designing the costumes this way would allow for a more natural transition into LEGO form. As this is something of a sequel season, young Jedi Rowan's costume was based on a familiar costume from a familiar sequel: Luke Skywalker's Empire Strikes Back fatigues.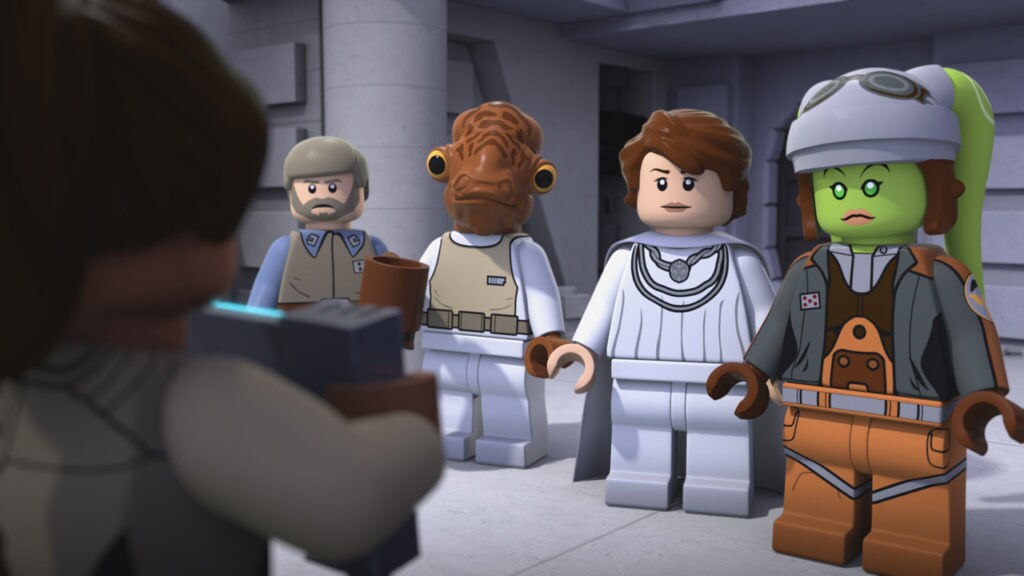 3. Hera lives! The panel featured still images from the second season, including one featuring Hera Syndulla of Star Wars Rebels. As season two takes place between The Empire Strikes Back and Return of the Jedi, does this mean that Hera survives up to this point in the timeline? "The answer is, pretty much, yes," said Chee. Rest easy, Hera fans.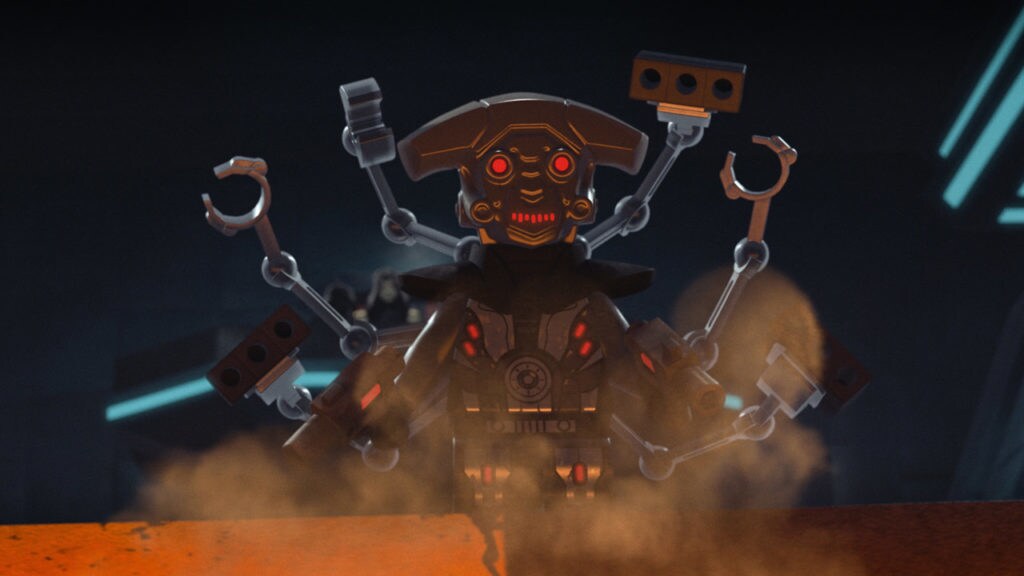 4. Meet MOC. Happy nightmares! Motz and Roth also discussed a new villain for the season: MOC, a killer droid built by none other than Emperor Palpatine himself. ("MOC," LEGO speak for "My Own Creation," is a nice nod to fans in the know.) He's got menacing red eyes, a cold gray-and-black color scheme, multiple gripping appendages, and insane weaponry. I.e., he's pretty scary. "Incredibly creepy and scary," Motz said. "Sometimes we wonder, 'Have we gone too far? Are kids gonna have bad dreams?'" They just might...
MOC will be voiced by James Urbaniak, and was actually designed by Doug Chiang. But Chiang didn't stop with the nightmare fuel there. He also designed MOC's ship, which looks like giant daggers joined together. The more than meets the eye with this ship, however. "It's not so much a ship," Roth said. "It's an extension of him." Since MOC is a droid, he locks into the ship and works in tandem with it. Again, happy nightmares!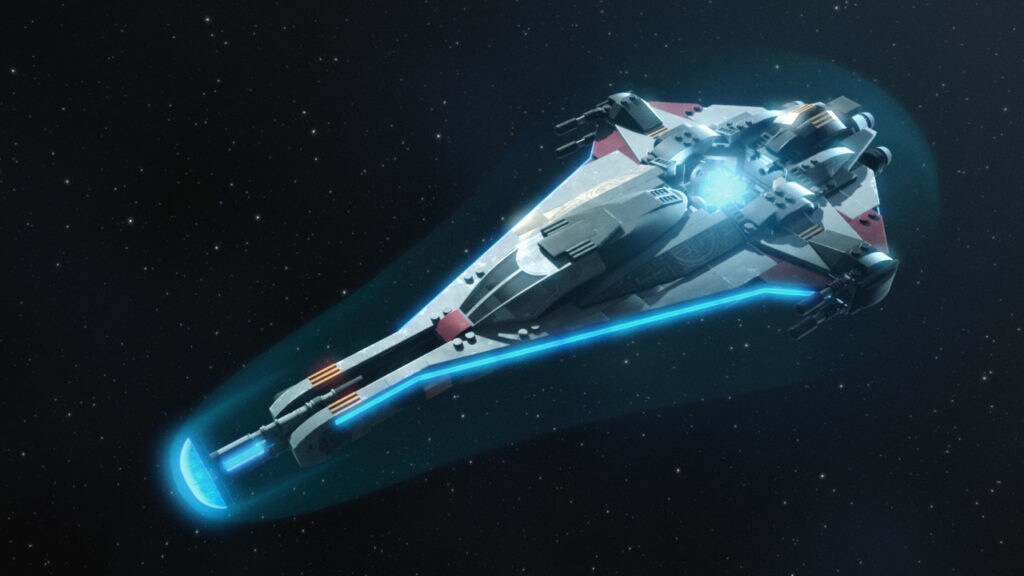 5. The Arrowhead. Designed by Star Wars movie concept artist Ryan Church, this ship will play a large role for the show's potential Jedi. "Rowan's purpose becomes the Arrowhead," said Roth. "It's the big thing for the season." The ship is a stunner, a classic diamond Star Wars shape but with a beautiful blue glow. That blue glow stems from a giant kyber crystal in the heart of the starfighter, explained Motz, and the vessel is made from "ancient parts." And like MOC's, there's more to this ship, too.
"What if Rowan built a really amazing weapon," added Roth, "but the weapon was a ship?"
Bonus: Motz and Roth also had MOC and Rowan's new LEGO toy ships in hand at the panel, and they looked fantastic -- show accurate and handsome designs. And in a surprise, the season premiere was screened for the crowd. No spoilers here, but expect lots of laughs (particularly from the Emperor), inventive action in various settings, and some beautiful visuals.
Dan Brooks is Lucasfilm's senior content writer and editor of the StarWars.com blog. He loves Star Wars, ELO, and the New York Rangers, Jets, and Yankees. Follow him on Twitter @dan_brooks where he rants about all these things.