The Emperor returns to the Black Series, Star Wars: Galaxy's Edge exclusives revealed, and much more!
From a fan-favorite animated character brought to life in the Black Series, to a mind-blowing prototype, the reveals from Hasbro's panel at Star Wars Celebration Chicago made one thing clear: the company is changing the way we think about Star Wars toys.
In a panel discussion today, Patrick Schneider (senior manager, global brand development & marketing, Star Wars), Sam Smith (product design manager, Star Wars), Vickie Stratford (director product design and development, Star Wars), Chris Gollaher (director, product development at Lucasfilm), Sarah Carroll (director global brand strategy & marketing, Star Wars), Mark Boudreaux (senior principal product designer, Star Wars), and Eric Franer (associate product designer, Star Wars) discussed the latest in the Hasbro Star Wars galaxy, from upcoming releases to some surprise announcements. Here are seven things we learned.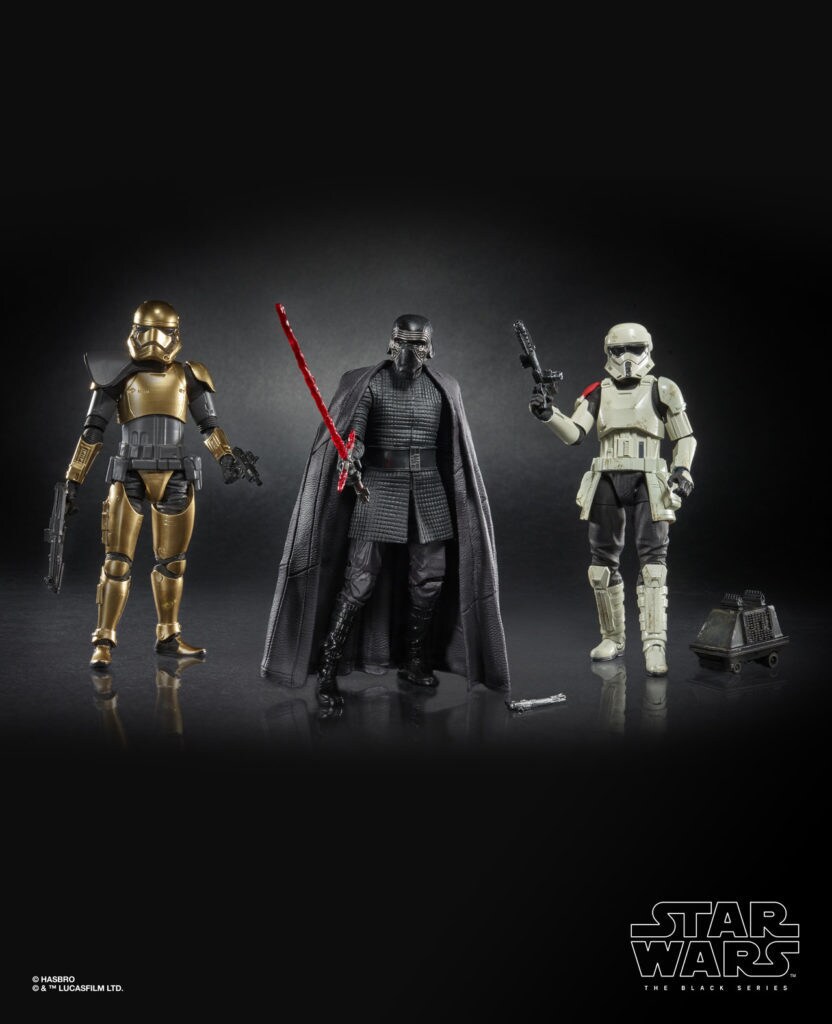 1. The 6-inch Black Series is coming to Star Wars: Galaxy's Edge. Three sets of exclusive figures are on their way to the upcoming Star Wars-themed land. The First Order 4-pack includes an existing Kylo Ren, Commander Pyre (the first Star Wars Resistance character brought to the Black Series), the Mountain Trooper, and an MSE (or mouse) droid. "The inspiration, the authenticity that we see in Galaxy's Edge, we can bring in here," said Chris Gollaher. And of course, the mouse droid has rolling wheels.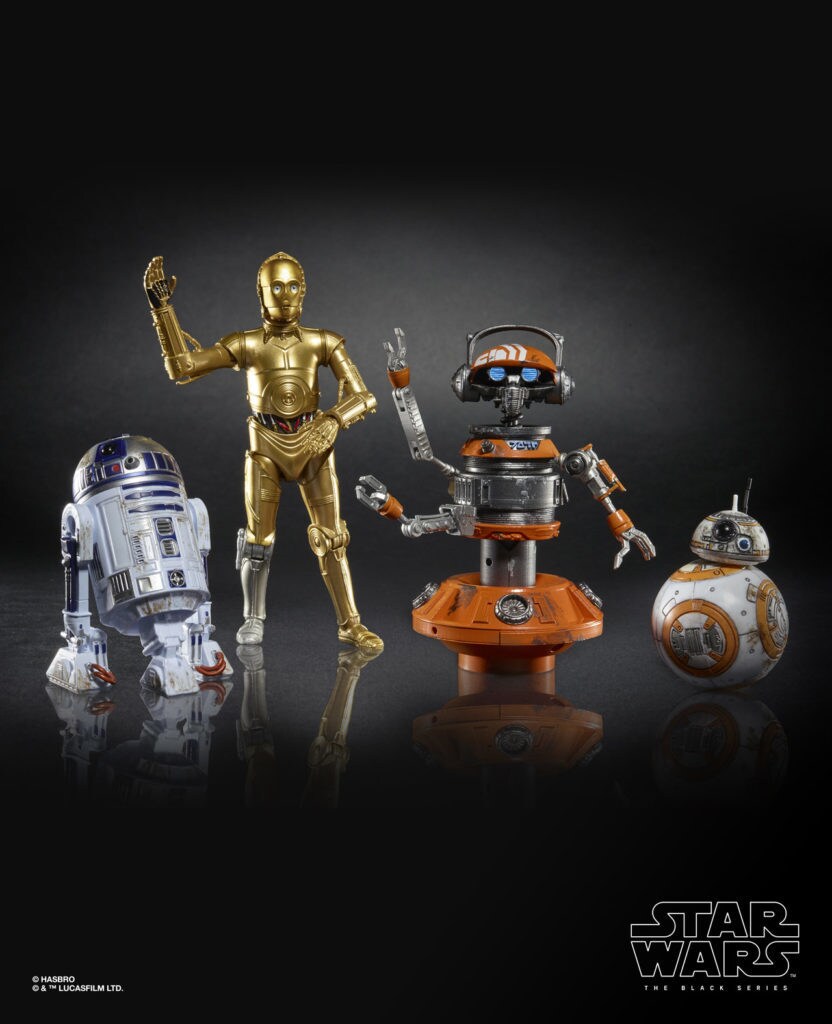 The Droid Depot 4-pack features C-3PO with articulated elbows and updated thighs, an existing R2-D2, BB-8 with more screen-accurate weathering, and DJ R3X, or Rex -- the former Star Tours pilot who will be spinning tunes at Oga's Cantina in Star Wars: Galaxy's Edge. "Renaissance droid," Patrick Schneider quipped, also noting Rex is his favorite droid. (Not a bad choice, we think.)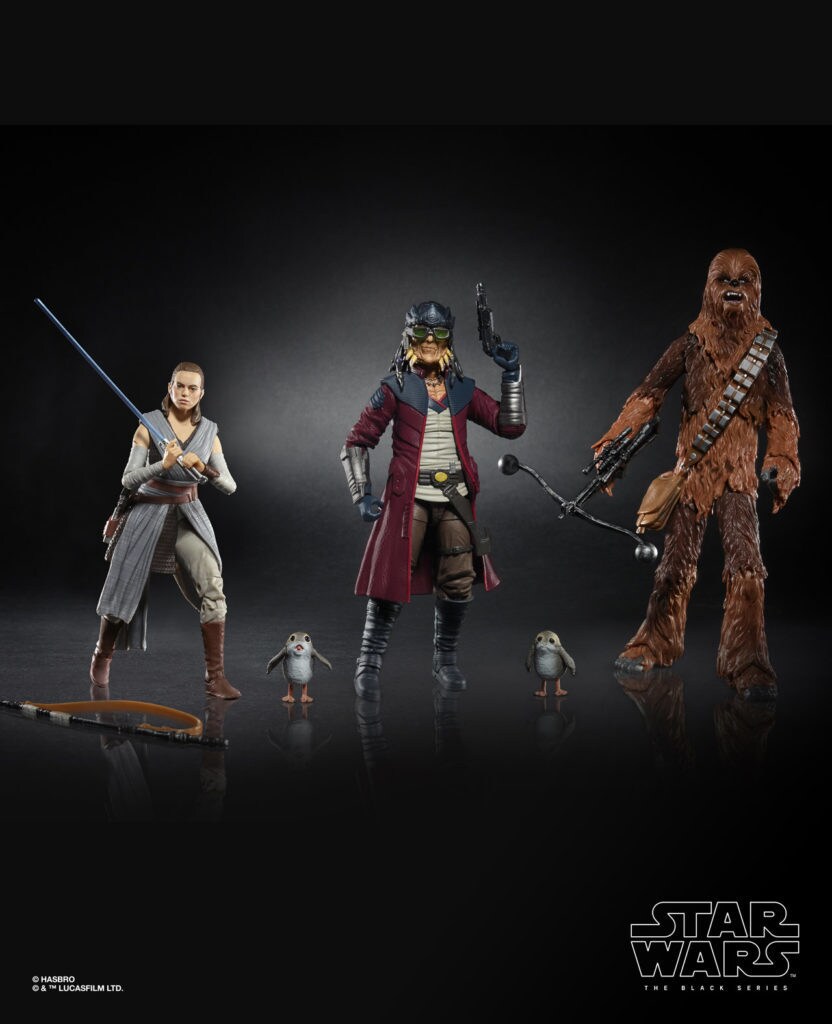 Finally, the Smugglers Run 4-pack includes Jedi Training Rey with Photo Real deco (for the first time), cheerful and sad porgs (because everyone needs some porg options), an existing Chewbacca, and to the surprise of everyone, the shifty pirate, Hondo Ohnaka. The reveal of Hondo, a fan-favorite from Star Wars: The Clone Wars featured prominently at Star Wars: Galaxy's Edge as an animatronic, drew particularly huge cheers from the crowd. "He's got a new look exclusive to the [Disney] Parks," said Sarah Carroll, adding that Ohnaka comes with translucent goggles and his iconic blaster.