Watch the hilarious and heartwarming tale now, only on Disney+.
It's Life Day -- and we know just the way to celebrate!
The LEGO Star Wars Holiday Special arrives today on Disney+, bringing Star Wars fans a brand-new story centered around Life Day. In the LEGO Star Wars Holiday Special, Rey discovers an ancient "key" that sends her traveling through time and space, where she encounters legends of the past and brings together all Star Wars eras. The Disney+ original captures all of the trademark in-joke humor and action of LEGO Star Wars, while giving fans the Star Wars mashup they've long dreamed about.
Watch an official clip below, and enjoy the sparkling new launch poster!
https://www.starwars.com/video/official-clip-lego-star-wars-holiday-special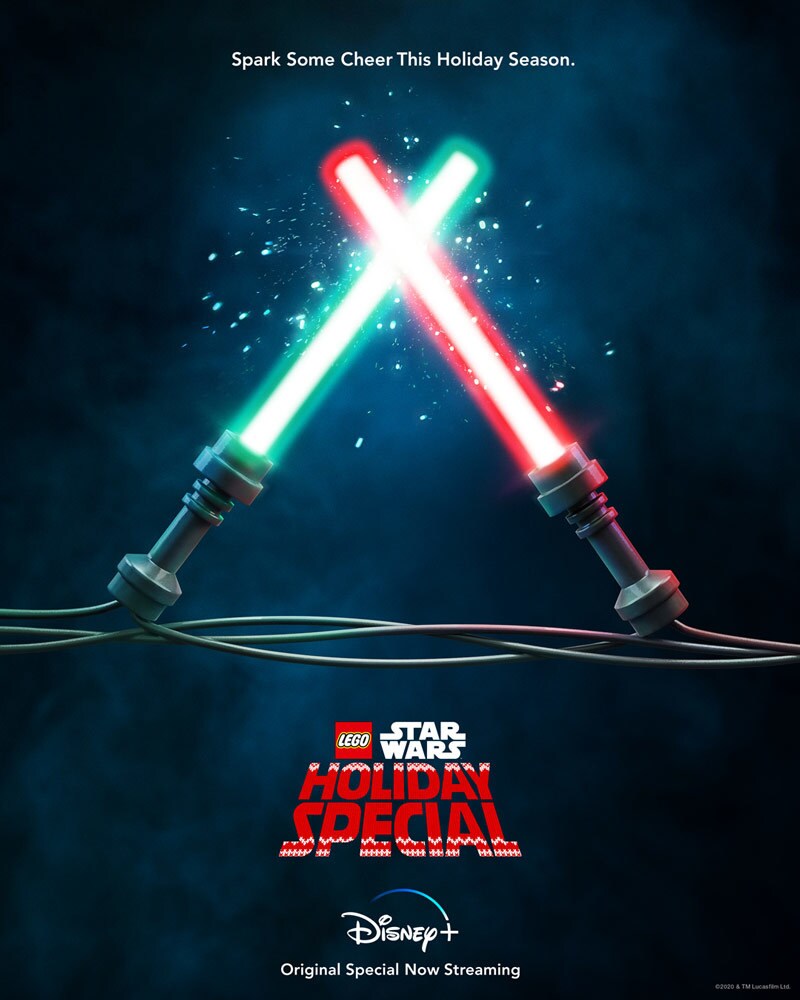 For more on the LEGO Star Wars Holiday Special, be sure to read StarWars.com's interview with Lucasfilm's James Waugh and Josh Rimes on the making of the special, and check out the trailer.
So enjoy the LEGO Star Wars Holiday Special…and happy Life Day!