StarWars.com breaks down our favorite moments from the spy thriller's new preview.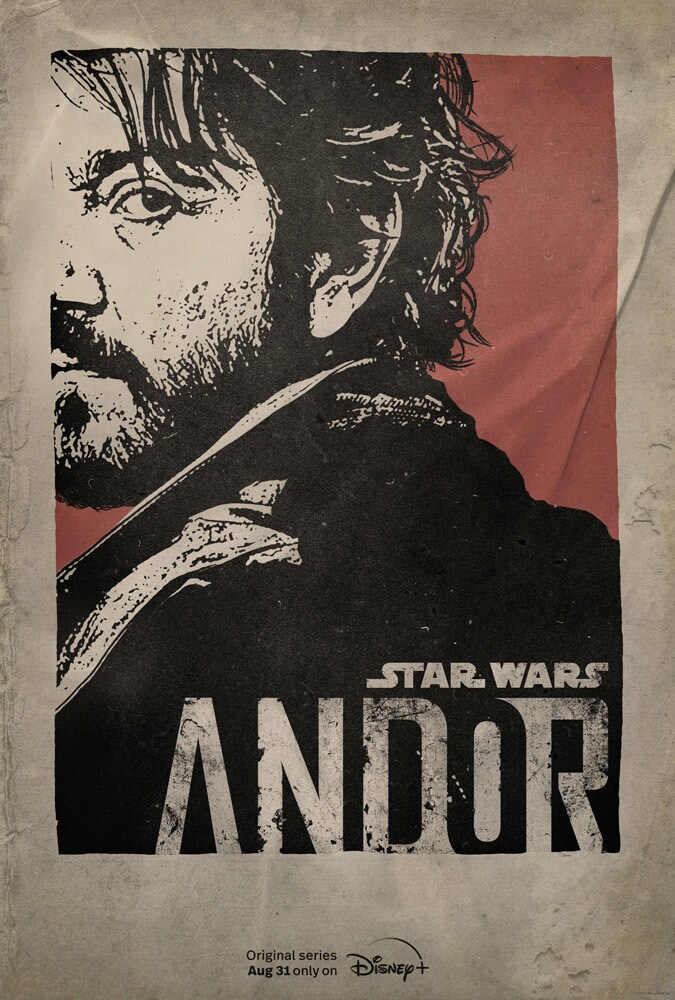 Note: Andor will now premiere with three episodes on September 21.
Welcome back, Cassian Andor.
A new teaser trailer for Andor premiered today at Star Wars Celebration Anaheim 2022, offering fans their first look into the world of the upcoming Disney+ series. Diego Luna returns as rebel spy Cassian Andor in a story set five years before the events of Rogue One: A Star Wars Story, with the Empire well in power and spreading its reach throughout the galaxy. The trailer crackles with pockets of action and intrigue, along with snapshots of heroes and villains we'll meet when the series premieres September 21. Here are five highlights. 
1. The buildup.
The trailer begins with an ominous feel, as villagers sound alarms amidst a backdrop of haunting music and vocalizations. It serves to illustrate that something evil and far-reaching comes this way -- and it's the Empire.
2. "They're so proud of themselves. So fat and satisfied."
Andor's contempt for the Empire is made clear with just a few words. 
3. More Mon Mothma.
From Star Wars: Return of the Jedi to Rogue One, fans have long loved this hero of the senate and the Rebellion. It's exciting to see her again, but Mothma's worried expression shows that the threat of the Empire is everywhere, and for everyone.
4. Glimpses of the galaxy.
With images of new worlds, craft, and characters, Andor looks to have a wide scope in its spy-thriller tale. (And just what is that structure in the water…?)
5. "People are standing up. That's what a reckoning sounds like."
Stirring words set the stage for rebellion. The Empire has it coming.