Channel the dashing Lando, bold Han Solo, or mysterious Qi'ra with costume pieces found right in your closet.
Where can you meet Rey, do the Floss at a galactic dance party, and enjoy a Dole Whip after dark? That magical evening is Star Wars Nite at Disneyland on May 3! Plus, you'll have two more chances to enjoy galactic fun at after-hours events later this month at the second Disneyland After Dark celebration on May 9 and Star Wars: Galactic Nights at Disney's Hollywood Studios May 27. For fans who want to dress up for the special occasion but aren't sure about wearing a vinyl stormtrooper bodysuit, costume bounding is a great alternative. You can easily put together an everyday outfit inspired by your favorite pilot in the galaxy or smooth-talking smuggler, and still feel comfortable while riding Hyperspace Mountain. Here are a few Solo-inspired ideas to get you and your crew suited up for the Star Wars Nite, Disneyland After Dark, and Star Wars: Galactic Nights festivities!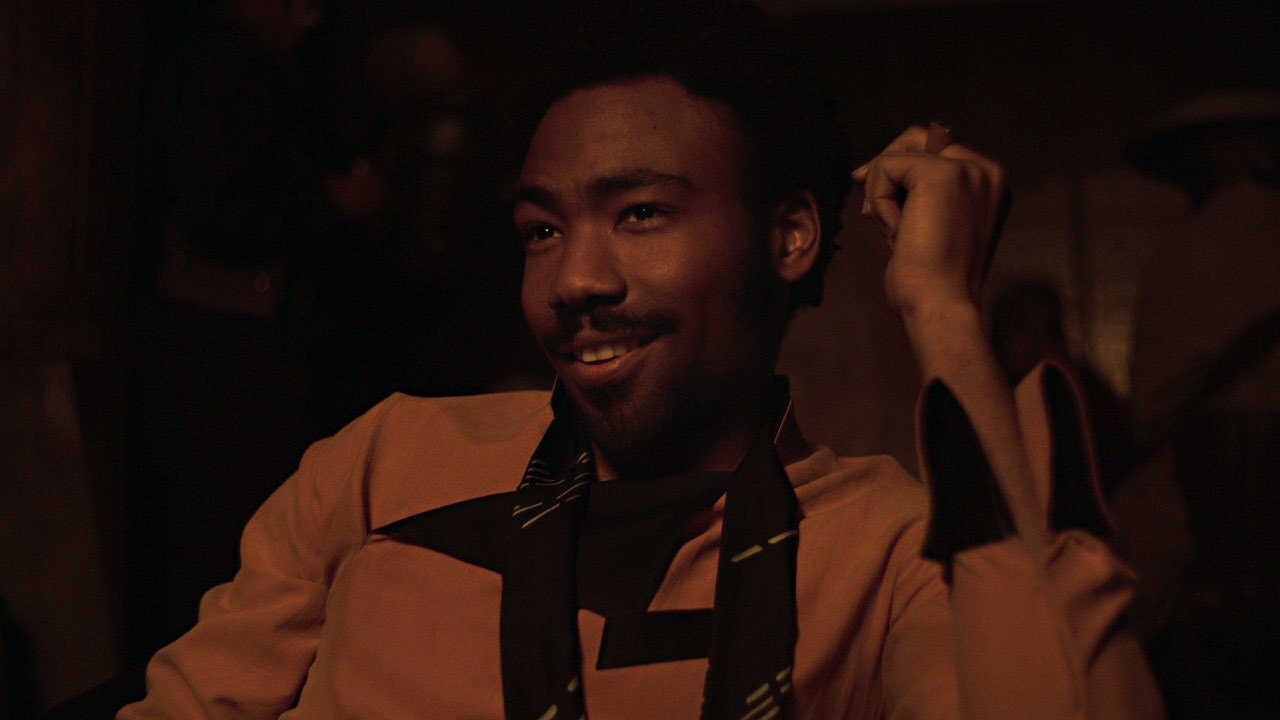 LANDO CALRISSIAN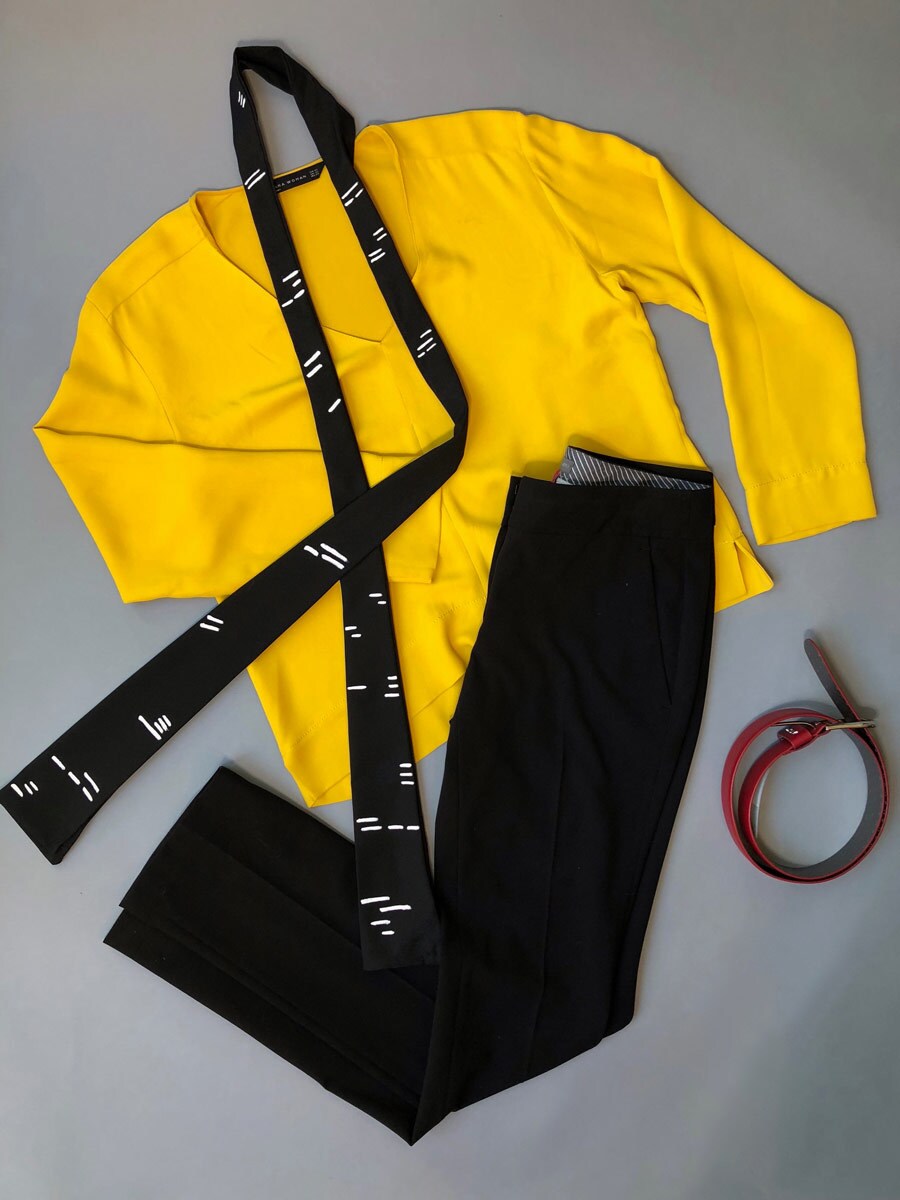 What You'll Need:

Yellow dress shirt
Black pants
Black cape blazer
Red Belt
Black tie or black fabric
White acrylic paint
Lando Calrissian is synonymous with flair and fashion. Capes may be on trend this year, but it's clear Lando has always been in style. You can find cape-style jackets at many department stores or fashion retailers. The one pictured here features a shawl collar and arm slits, which makes the garment easy to wear even if you're traipsing through Tomorrowland. If you're not sure about the cape trend, you can complete the look with a black blazer. Simply throw it over your shoulders and flash that signature Lando smile. For Lando's tie, I used a long piece of black satin fabric and painted the line details using acrylic paint. You can also use a black satin tie or black scarf to achieve the same effect.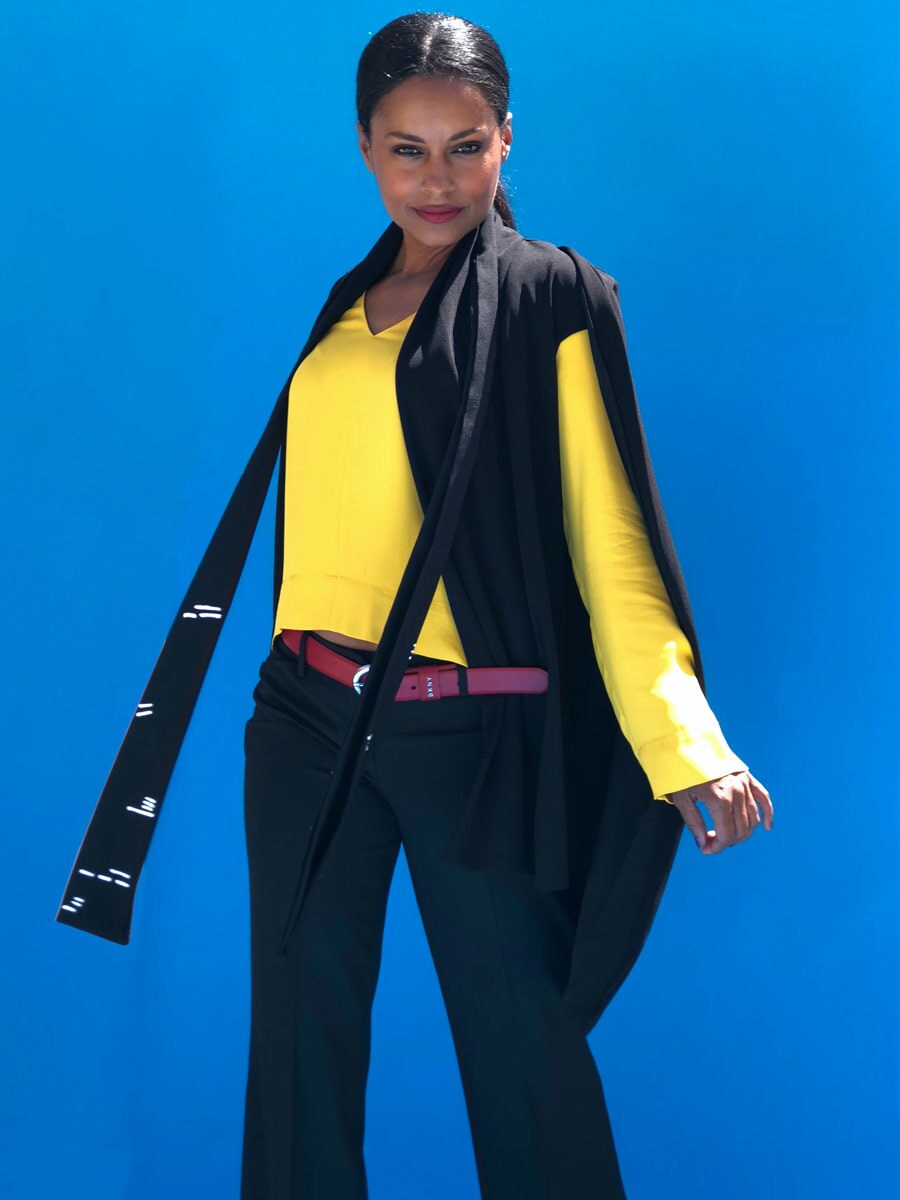 Don't be surprised if this bold look and dramatic cape make you feel like strutting down Main Street.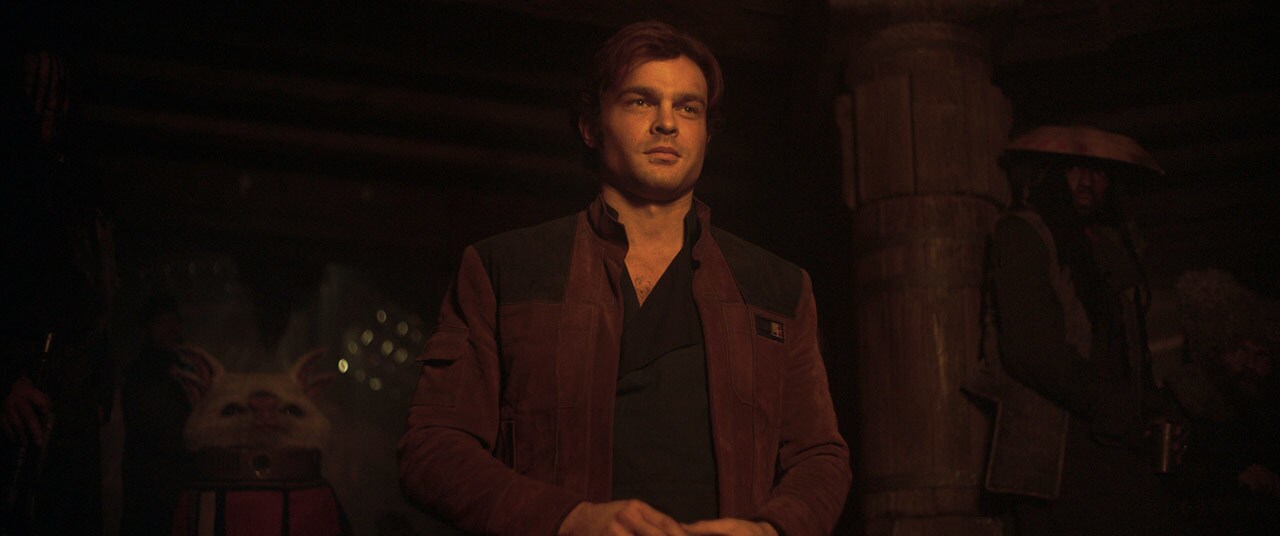 HAN SOLO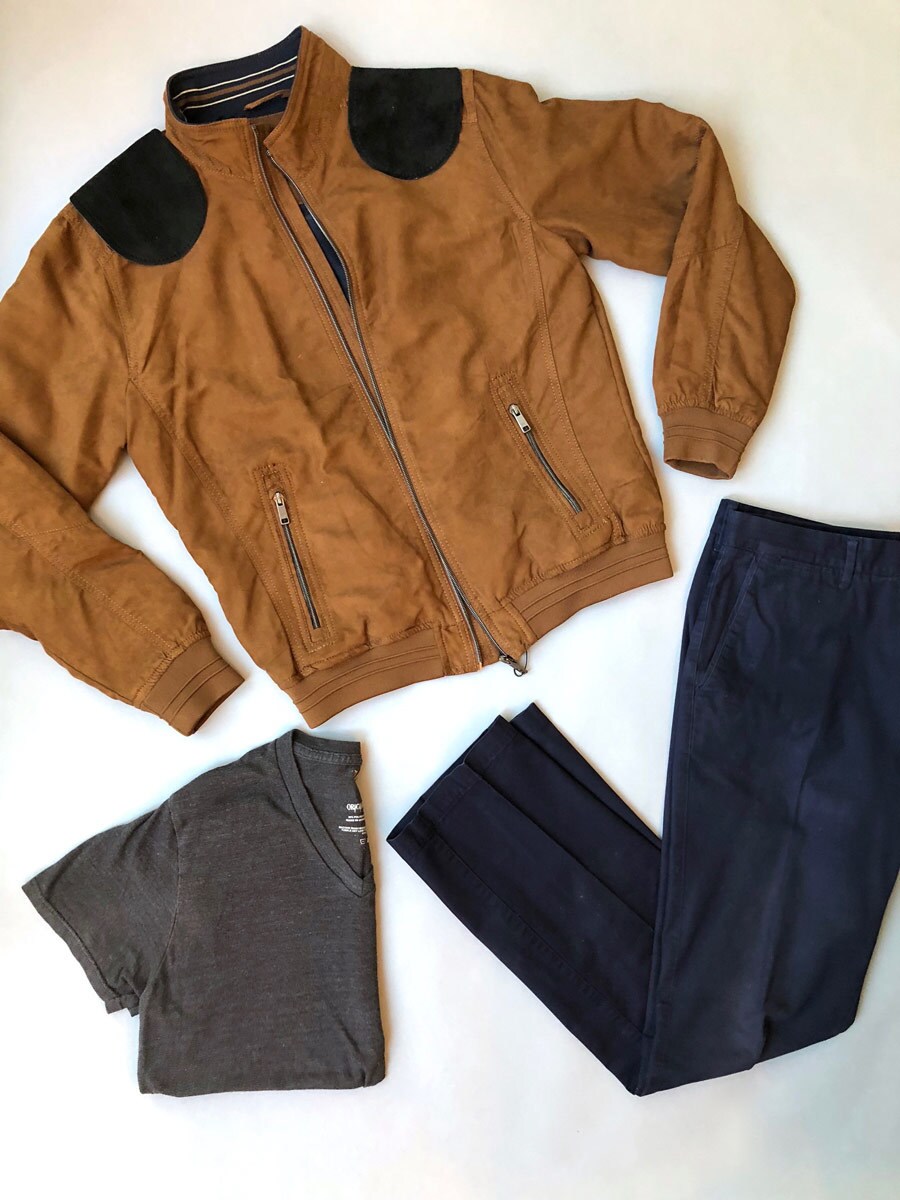 What You'll Need:

Brown suede bomber jacket
Charcoal gray v-neck tee
Navy pants
Brown belt
Black boots
Black suede elbow patches
It's easy to channel the galaxy's most lovable scoundrel. All you need for Han's new look in
Solo: A Star Wars Story
are a few simple pieces. For Han's jacket, modify a brown bomber jacket by attaching suede elbow patches to the top front panels. Fabric glue works great on suede and will keep the patches in place. Keep the rest of the outfit casual by wearing a v-neck tee and navy twill pants. Don't forget to strap on some black boots and a double-prong brown belt.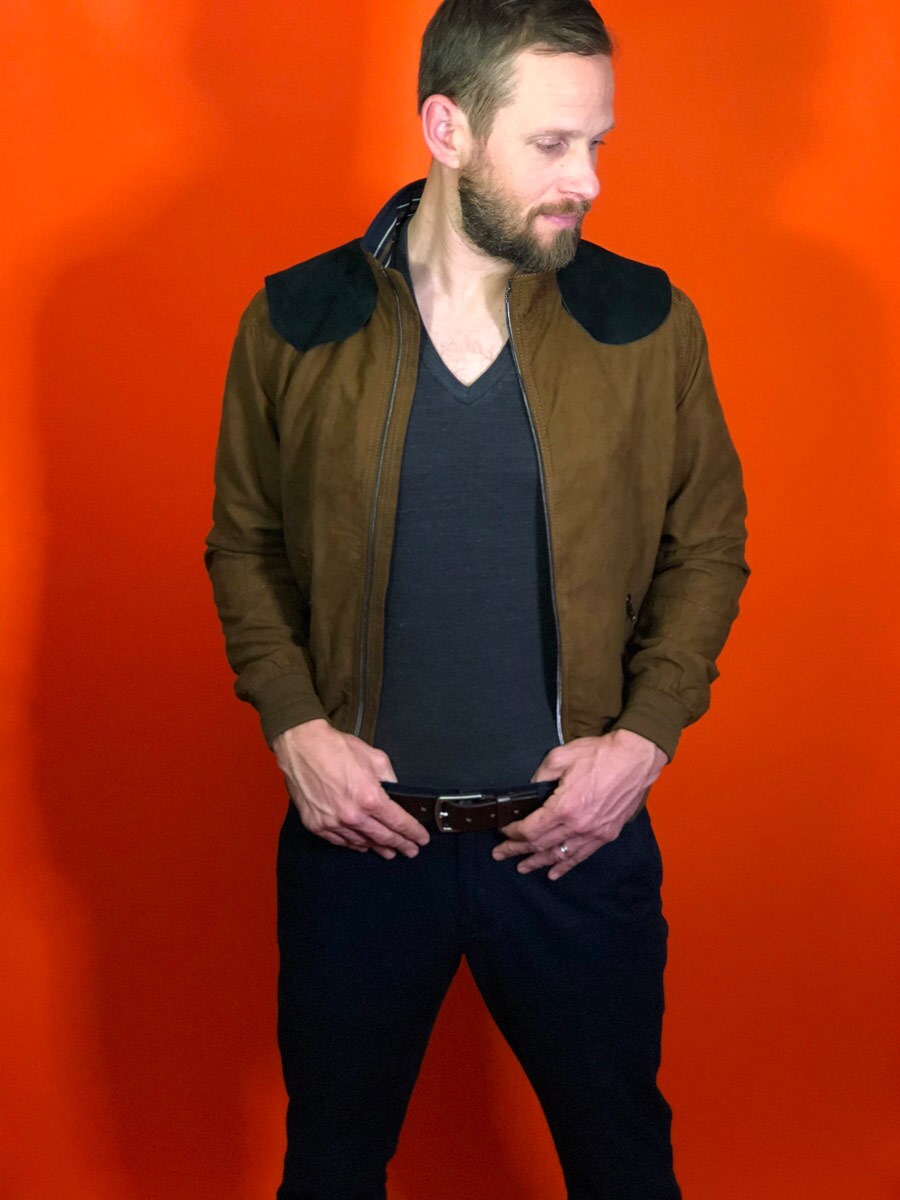 Now you're ready to pilot the Millennium Falcon…or at least an Astro Orbiter rocket in Tomorrowland!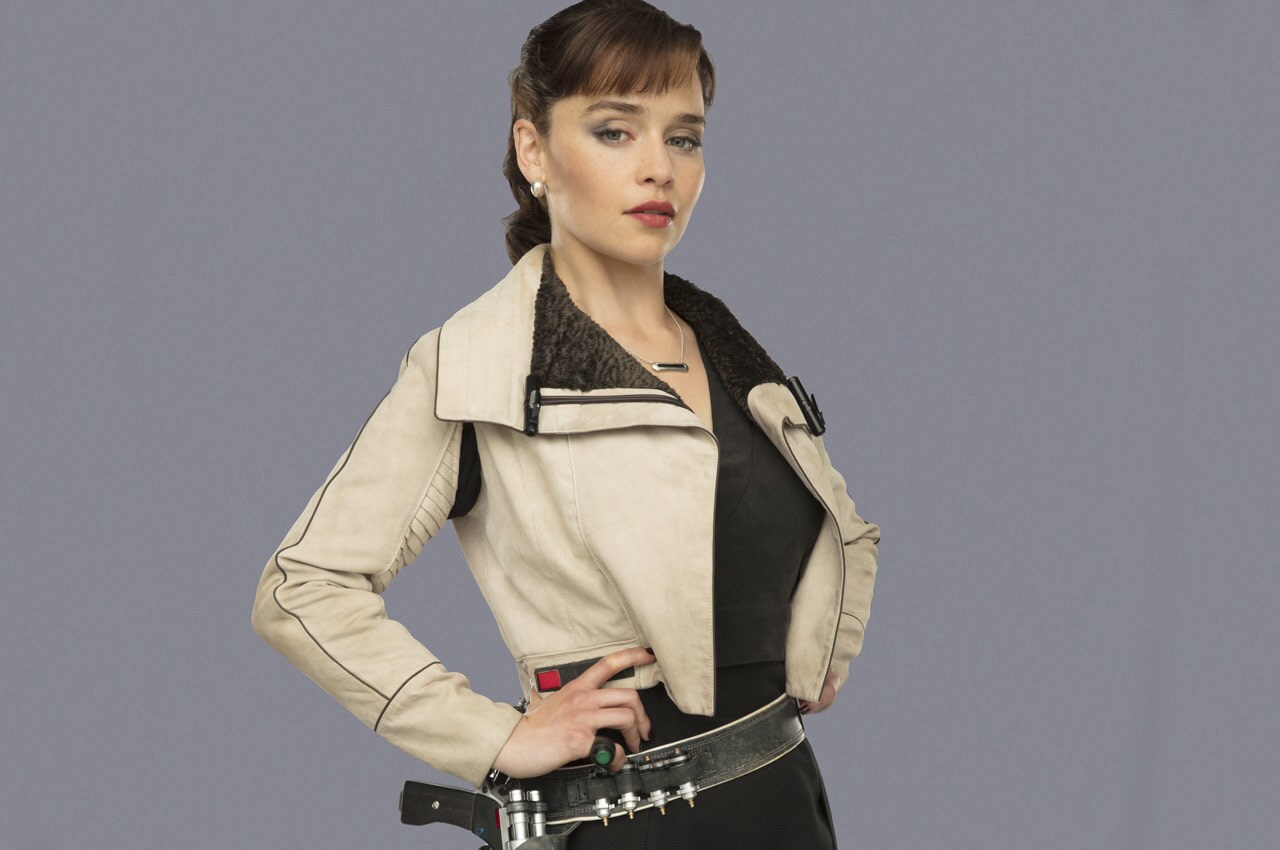 QI'RA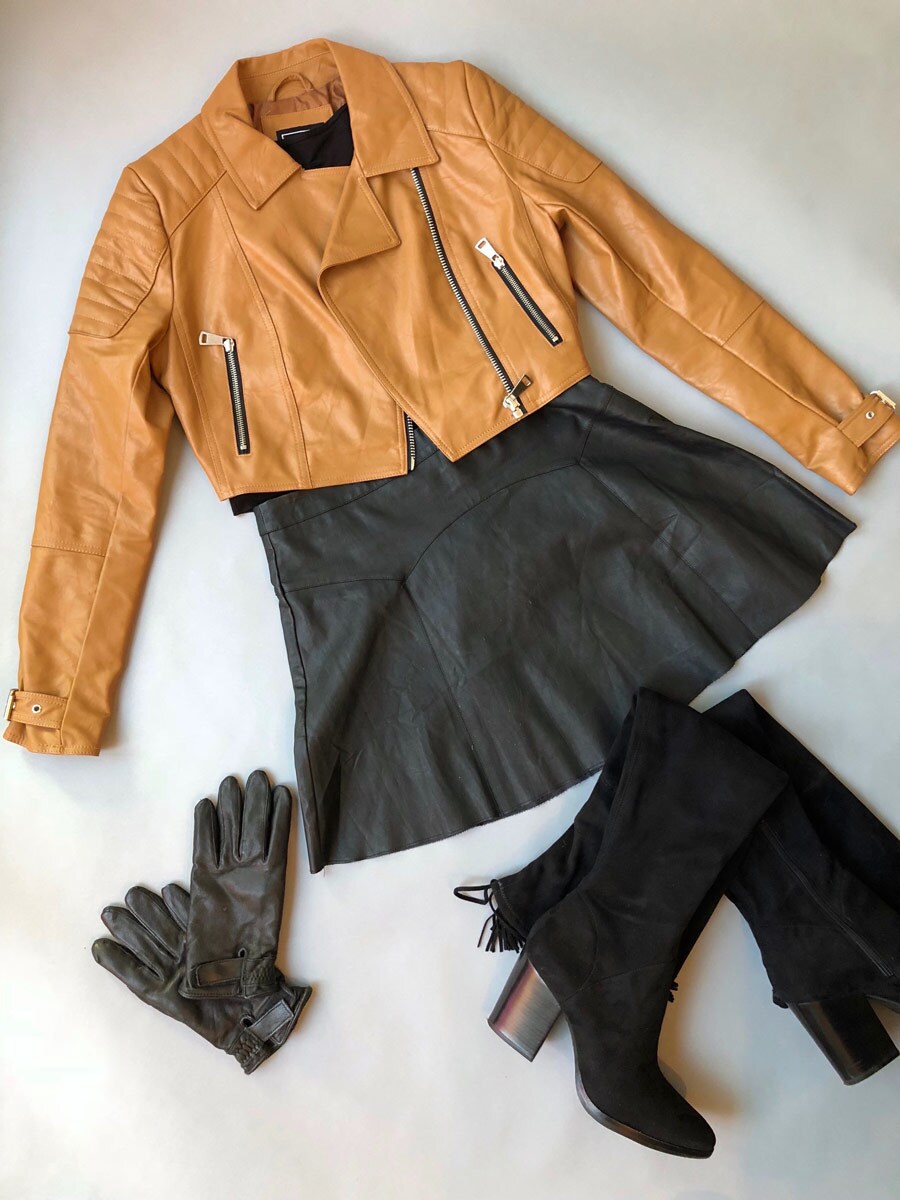 What You'll Need:

Tan or beige moto jacket
Black tank top or shirt
Black leather/pleather skirt
Black boots
Black gloves
Qi'ra is one of the new characters in
Solo: A Star Wars Story
and although she may be a woman of mystery, her style clearly has a sophisticated edge. With her high ponytail, cropped jacket, and A-line skirt, her look also has a sleek retro vibe. Qi'ra's jacket onscreen is beige but if you can't find the right shade, opt for a tan moto-inspired jacket instead!  Qi'ra also wears a leather A-line skirt in the film but if you don't have one in your closet, a pleather skirt is a more budget friendly option. I found the one I'm wearing at my local thrift store for $10! And nothing says glamour quite like red lipstick. The iconic shade is classic yet daring, just like Qi'ra herself.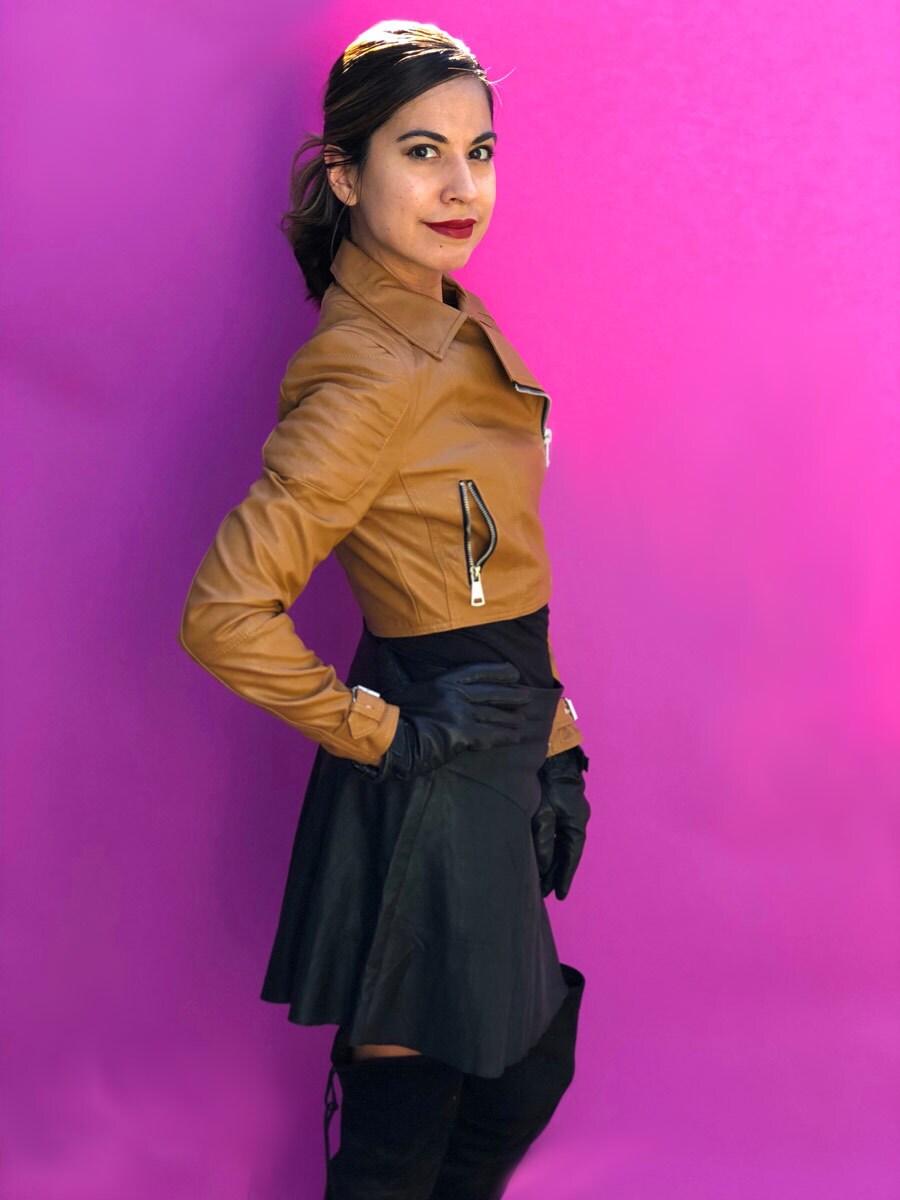 Your mission is simple: get a TIE fighter popcorn bucket, sit on a bench by your favorite Disney castle, and enjoy the fireworks.
Dressing up doesn't have to involve an elaborate plan. If you're Solo-costume bounding, it's easier to pull off than you think! We can't wait to see what you come up with for Star Wars Nite, Disneyland After Dark, and Star Wars: Galactic Nights!
Jennifer Landa is an actress, host, and crafter. Follow her on Twitter @JenniferLanda and for more Star Wars DIYs, visit her YouTube channel.