Spread tyranny throughout the galaxy AND your holiday meals.
When it comes to setting up a holiday dinner table, why not make it more festive by incorporating Star Wars! Flavored butter can be made to be savory or sweet. Pumpkin Spice and Cranberry orange butters are warm and seasonal and taste great with breads and scones. Garlic Herb and Sriracha Lime have a kick that goes well with crackers and sandwiches made of leftovers.
By shaping them into stormtrooper helmets the butter becomes a unique and fun way to add Star Wars to your traditional holiday meal.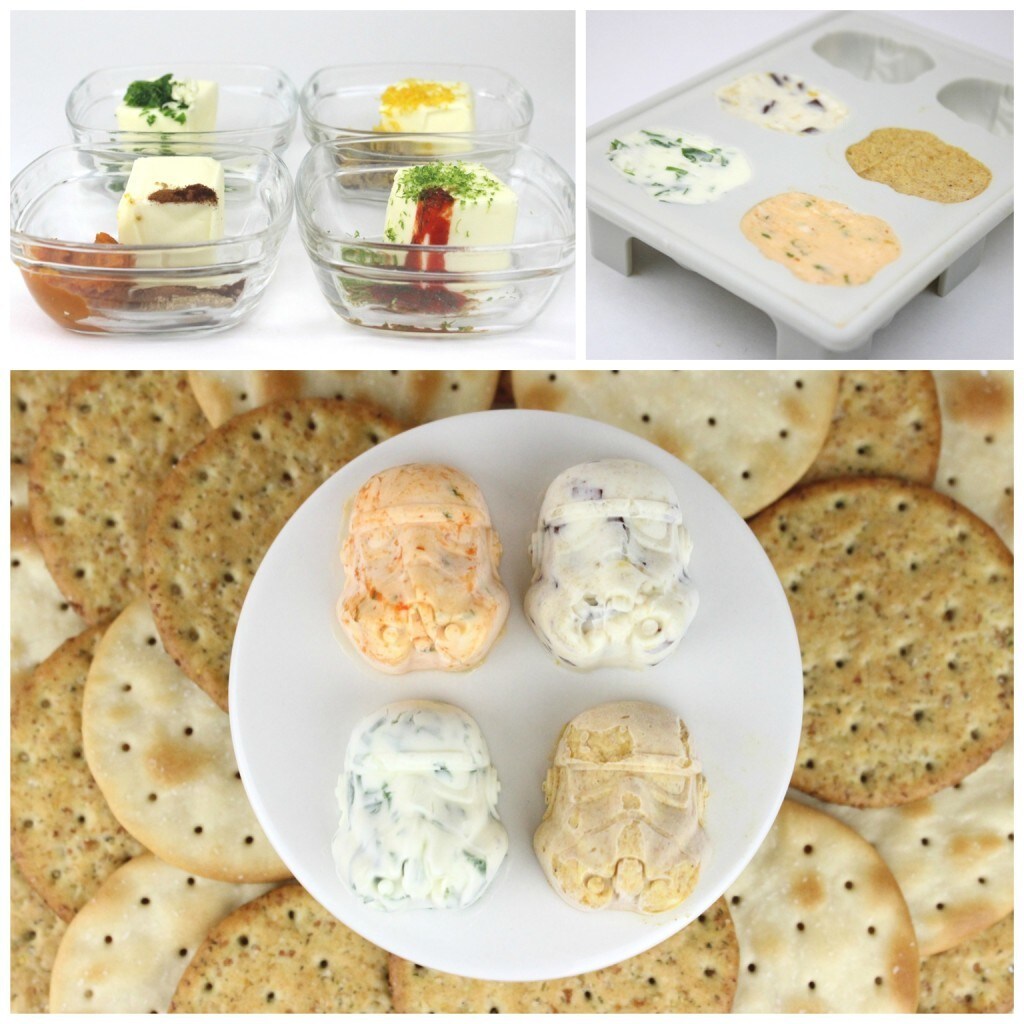 Flavored Stormtrooper Butter
Pumpkin Spice Butter:
1/2 cup salted butter, softened
1/4 cup canned pumpkin
1 Tablespoon brown sugar
¼ teaspoon cinnamon
¼ teaspoon nutmeg
1/8 teaspoon cloves
Cranberry Orange Butter
1/2 cup salted butter, softened
1/4 cup fresh cranberries, diced
2 teaspoons brown sugar
2 teaspoons orange zest
Garlic Herb Butter
1/2 cup salted butter, softened
1 garlic clove, minced
1 Tablespoon parsley, minced
Sriracha Lime Butter
1/2 cup salted butter, softened
2 Tablespoons Sriracha
2 teaspoons lime zest