Get full details on the upcoming animated series — made for younglings in any galaxy.
This May the 4th will see the start of a new Star Wars adventure for fans of all ages.
Today, Disney+, Disney Junior, and Lucasfilm announced that Star Wars: Young Jedi Adventures will premiere on Disney+ and Disney Junior on May 4, 2023, also known as Star Wars Day. Set during the High Republic era and the prime of the Jedi Order, the animated series follows Jedi younglings as they study the ways of the Force, explore the galaxy, help citizens and creatures in need, and learn valuable skills needed to become Jedi along the way. 

In addition, two new images from the series have been revealed. One features Master Yoda, Jedi younglings Kai, Lys, and Nubs, and their friends Nash and RJ-83 on planet Tenoo. The second image shows Lys, Kai, and Nubs during a training sequence.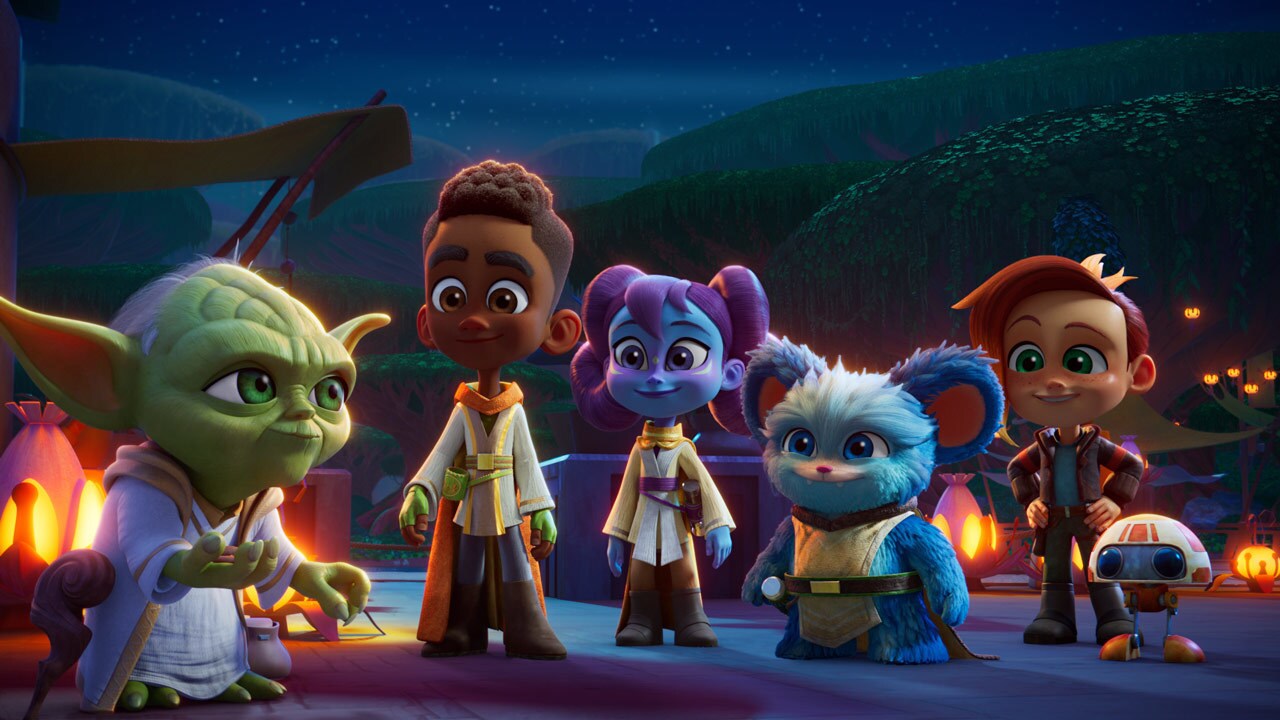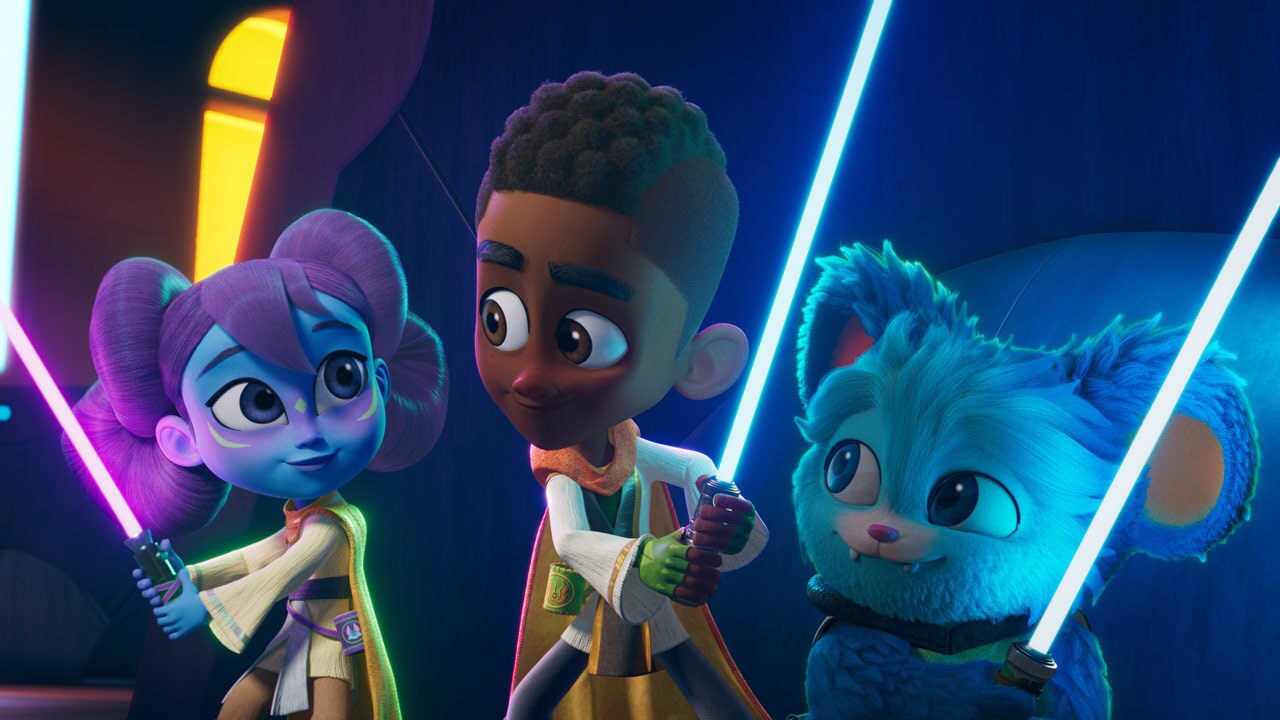 The full cast, also confirmed today, includes Jamaal Avery, Jr. as Kai Brightstar, Juliet Donenfeld as Lys Solay, Dee Bradley Baker as Nubs, Emma Berman as Nash Durango, Jonathan Lipow as RJ-83, and Piotr Michael as Master Yoda.

"Star Wars transcends generations; fans of all ages deeply connect with its imaginative worlds, mythic stories, and unique characters," says James Waugh, Young Jedi Adventures' executive producer and senior vice president, Franchise Content & Strategy at Lucasfilm. "When developing Star Wars: Young Jedi Adventures, the first Star Wars series created for preschoolers, the creative team never stopped thinking about how this show may be a youngling's first step into a larger world, and their first time experiencing the limitless potential of the Star Wars galaxy. The show's characters, tone, and the life lessons woven throughout each episode were written just for them, and our talented team was committed to honoring the cinematic legacy while staying true to the expectations of parents for the youngest of audiences."
Added Alyssa Sapire, senior vice president, Development, Series, Strategy, Disney Junior: "Our collaboration with Lucasfilm on this series is an amazing opportunity to introduce this universally cherished franchise to a younger generation. As an early entry point into Star Wars, we have created a series with exciting new and familiar characters and storylines that highlight the values of compassion, teamwork, and friendship, which are important elements for all of our Disney Junior programming."

This news coincides with StarWars.com and This Week! In Star Wars' reveal of a new line Young Jedi Adventures books. 

Produced by Lucasfilm for Disney+ and Disney Junior, Young Jedi Adventures is executive produced by Lucasfilm's James Waugh, Jacqui Lopez, and Josh Rimes. Michael Olson (Puppy Dog Pals) is showrunner and executive producer; Elliot M. Bour (Elena of Avalor) is supervising director and co-producer; Jeannine Hodson (Puppy Dog Pals) is producer; and Lamont Magee (Black Lightning) is consulting producer. 
See Young Jedi Adventures and more on the latest episode of This Week! In Star Wars below!