There's even more to discover about the jaw-dropping anime anthology series in revealing mini-documentaries, only on Disney+.
Have you watched every breathtaking short film in Star Wars: Visions? It's not over yet. There's still more to discover in Star Wars: Visions Filmmaker Focus, a series of quick looks behind the scenes at the Japanese studios that created these amazing, animated shorts.
Here are just five of many Visions facts you'll uncover inside these extra special features, streaming now on Disney+.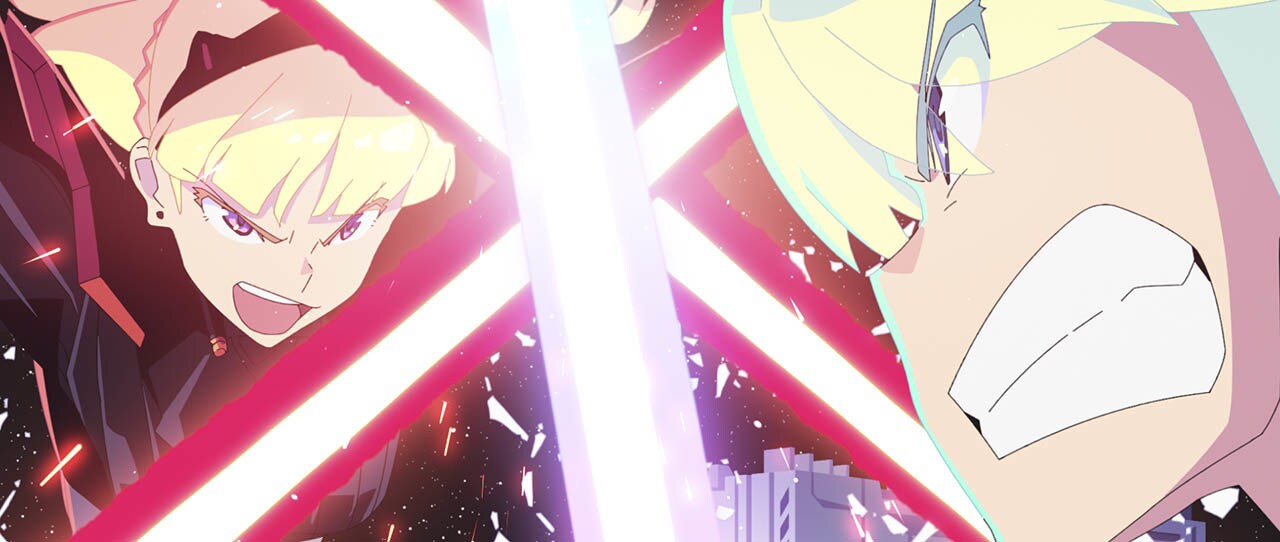 1. The title "Visions" was inspired by a 2010 Star Wars art book filled with diverse pieces commissioned by George Lucas.
Visions isn't the first project to encourage unique perspectives of the galaxy far, far away -- and it's not even the first one called "Visions." In the Filmmaker Focus episode "Origins," executive producer James Waugh reveals that an art book by the same name served as inspiration for the animated project's title.
"There was a joy in looking at [the book]," Waugh said. "It suddenly became clear to us that this is what we're trying to do here, which was to set the creators free."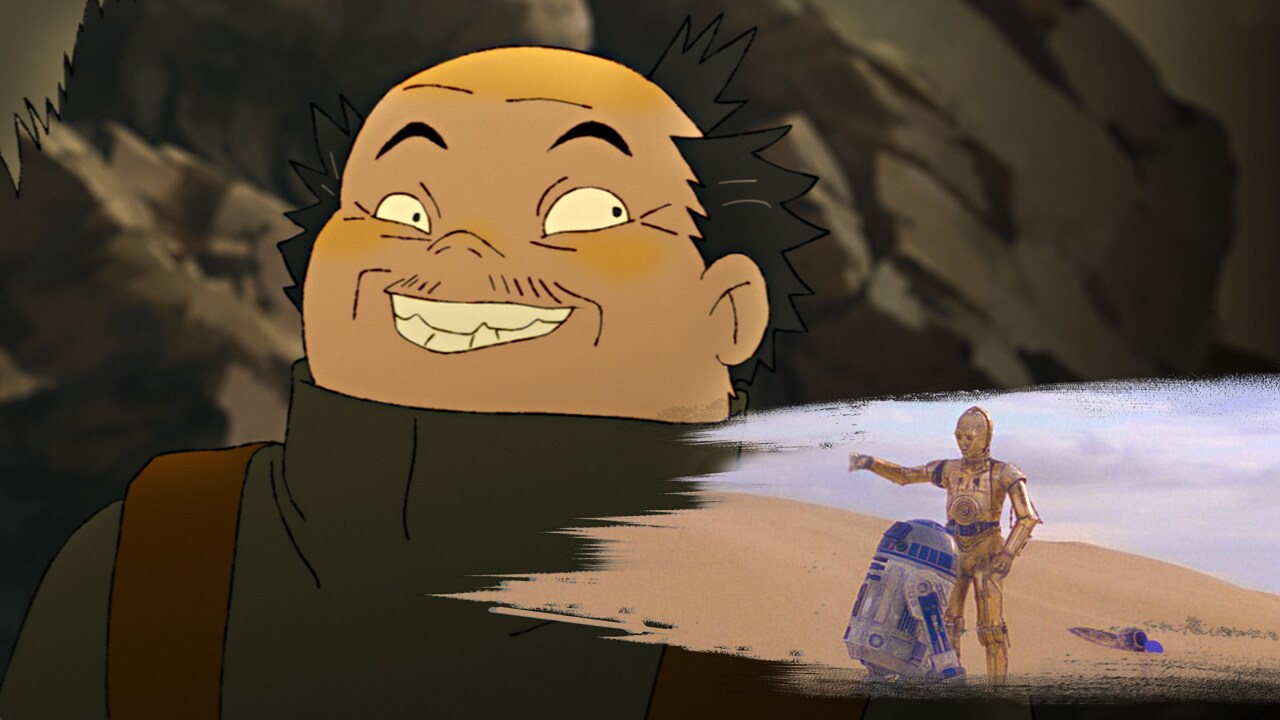 2. The comic relief duo in "Akakiri" is patterned after a well-known twosome.
You recognized the Jedi and the princess in Science SARU's "Akakiri," but did you realize their sidekicks are just as iconic? Not only do Kamahachi and Senshuu pay homage to the bickering peasants in Akira Kurosawa's film The Hidden Fortress, they embody R2-D2 and C-3PO respectively -- in human form.
And did the voice of Senshuu sound familiar? That's right, it's George Takei, who you know from his outstanding performance as Lok Durd in Star Wars: The Clone Wars. (And maybe from another landmark role in a different galaxy.)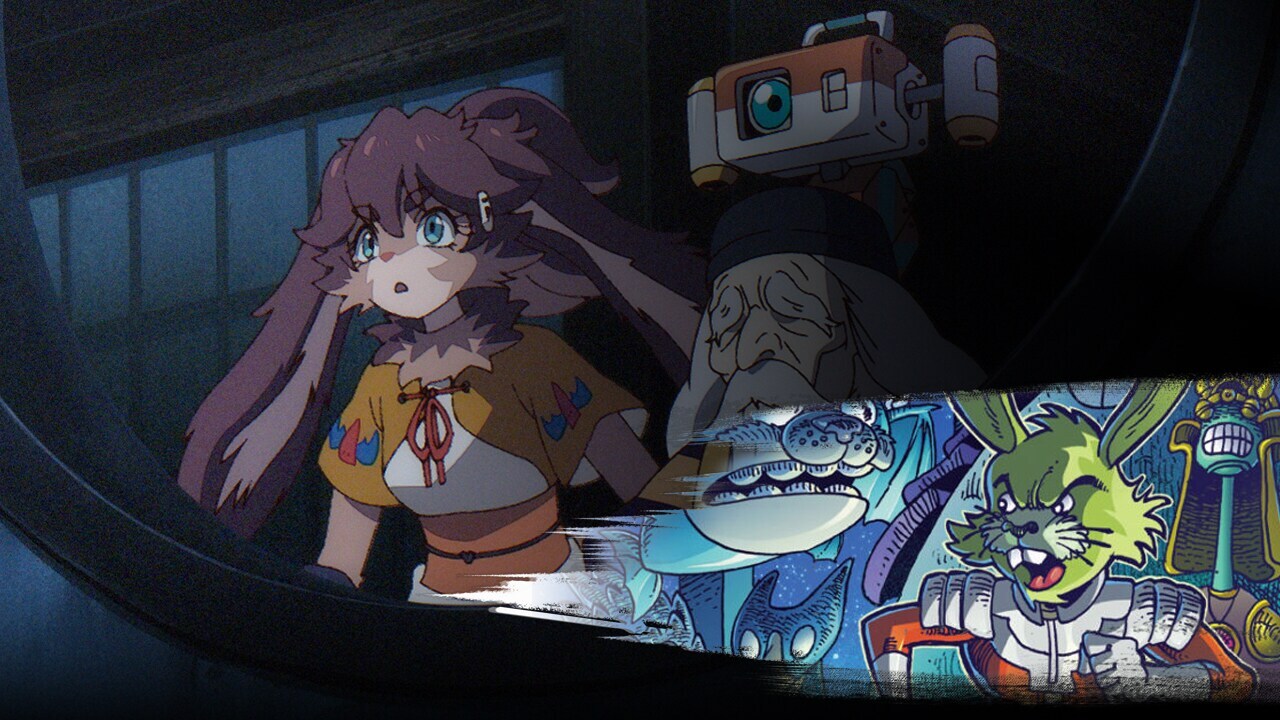 3. Lop was partly inspired by another rabbit character in Star Wars you might know.
"Lop and Ochō" isn't the first time we've seen a rabbit-like species in Star Wars, and yes, her creators are fully aware of her predecessor. Jaxxon, created for Marvel Comics' 1970s Star Wars series and recently making a return in IDW Publishing's Star Wars Adventures, is a Lepi rascal who isn't too far removed from Lop.
During development, director Yuki Igarashi asked his team if they knew of any rabbit characters in Star Wars. Mechanical designer IZMOJUKI immediately thought of the green-furred Jaxxon.
"He told me about a species called Lepus carnivorous living on Coachelle Prime," said Igarashi. "Lop is quite small, so I imagined it could be a short kind of species of Lepus carnivorous."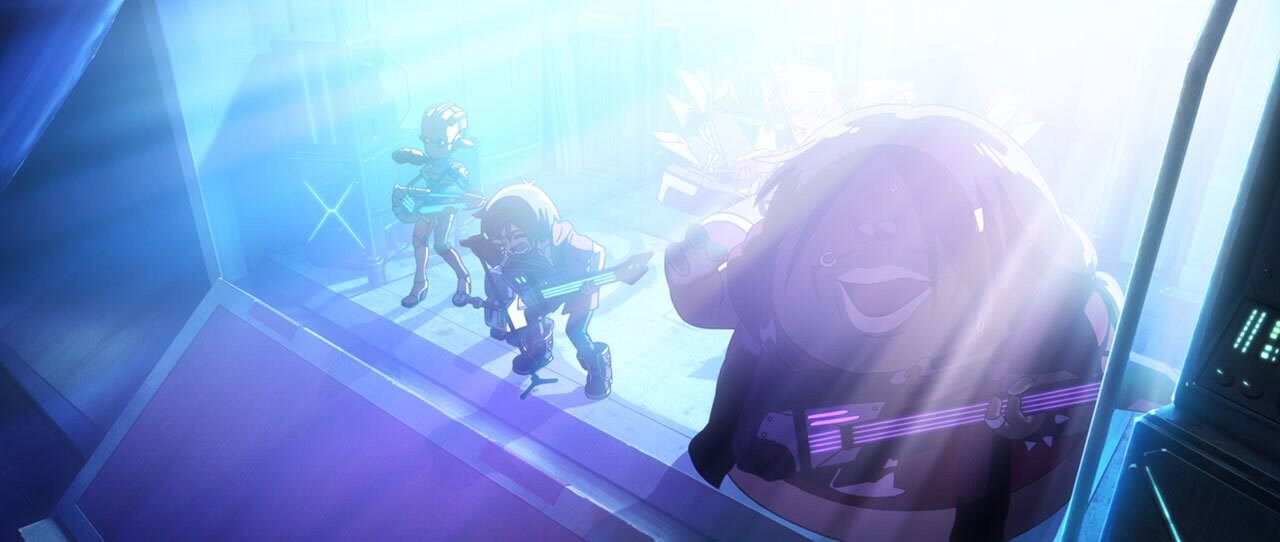 4. The uplifting tune in "Tatooine Rhapsody" was inspired by a punk song from our galaxy.
Studio Colorido's rock opera animated short celebrates the power of music. Sweeping, exciting music is a hallmark of Star Wars, and the small but passionate band in "Tatooine Rhapsody" blasts that same energy. When creating the original song for the galaxy far, far away, director Taku Kimura looked to punk for the buoyant beat.
"One of the songs we referenced was the Ramones' 'Blitzkrieg Bop,'" revealed Kimura in Filmmaker Focus.
Hey, oh, let's go, Star Waver!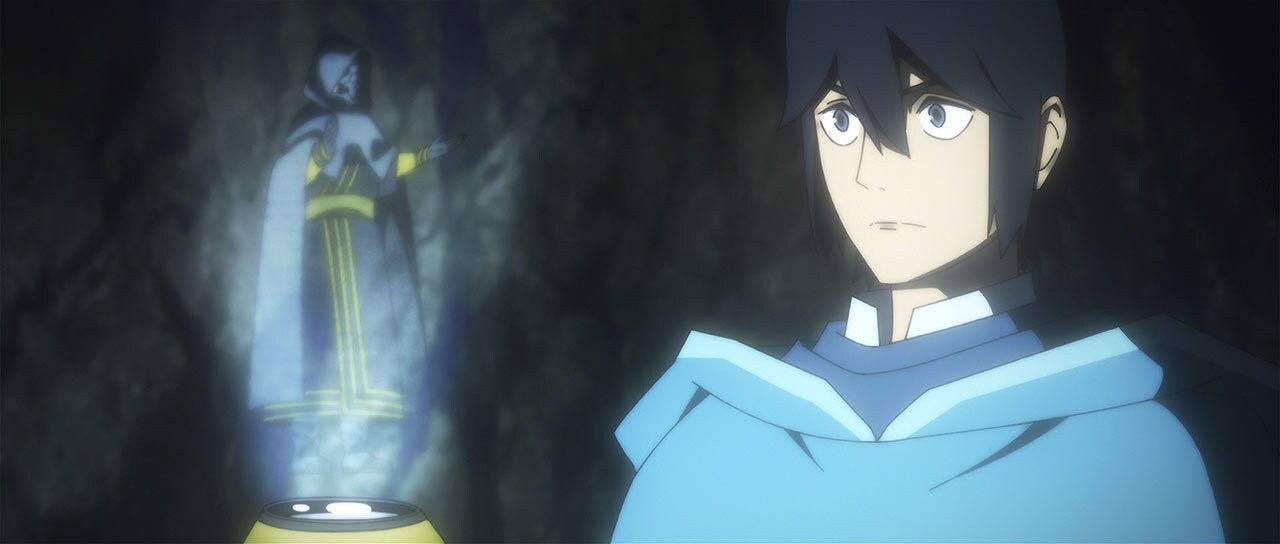 5. "The Ninth Jedi" started as two different stories.
The longest animated short in Visions almost looked very different. Production I.G's "The Ninth Jedi" began development as two pitches, said director Kenji Kamiyama. Fascinated with the originally separate story ideas of a lightsaber blacksmith and a masterless Jedi, Production I.G pitched both -- and Lucasfilm offered a surprising solution.
"Seeing their characters and the kind of worldbuilding they had," said Waugh, "it became really clear to me that these were two stories that lived together in the same space, at some level."
To go even deeper into the stories behind the stories with Filmmaker Focus, be sure to look in the Extras for Star Wars: Visions, only on Disney+.