Executive producers James Waugh and Jacqui Lopez of Lucasfilm and producer Kanako Shirasaki pull back the curtain on creating the new Disney+ anime anthology series, streaming now.
There is a moment in "The Duel," the first short in the new Star Wars: Visions anthology, when the Sith Bandit jabs at a waterfall with her red lightsaber. Listen carefully and you'll find the sound effect generated by the sizzling blade meeting the natural element matches another moment: when Darth Maul, separated from the Jedi by electro rays in Star Wars: The Phantom Menace, tests the barrier for himself.
In "The Twins," another short in the anime series, Karre's armor sprouts several lightsaber-wielding mechanical arms, accompanied by a tone that Skywalker Sound designer David W. Collins called a "Grievous/Kylo cocktail," producer Kanako Shirasaki recalls with a laugh, a familiar yet previously unheard blend of effects that helped create Kylo Ren's unstable blade and General Grievous's arsenal in the past.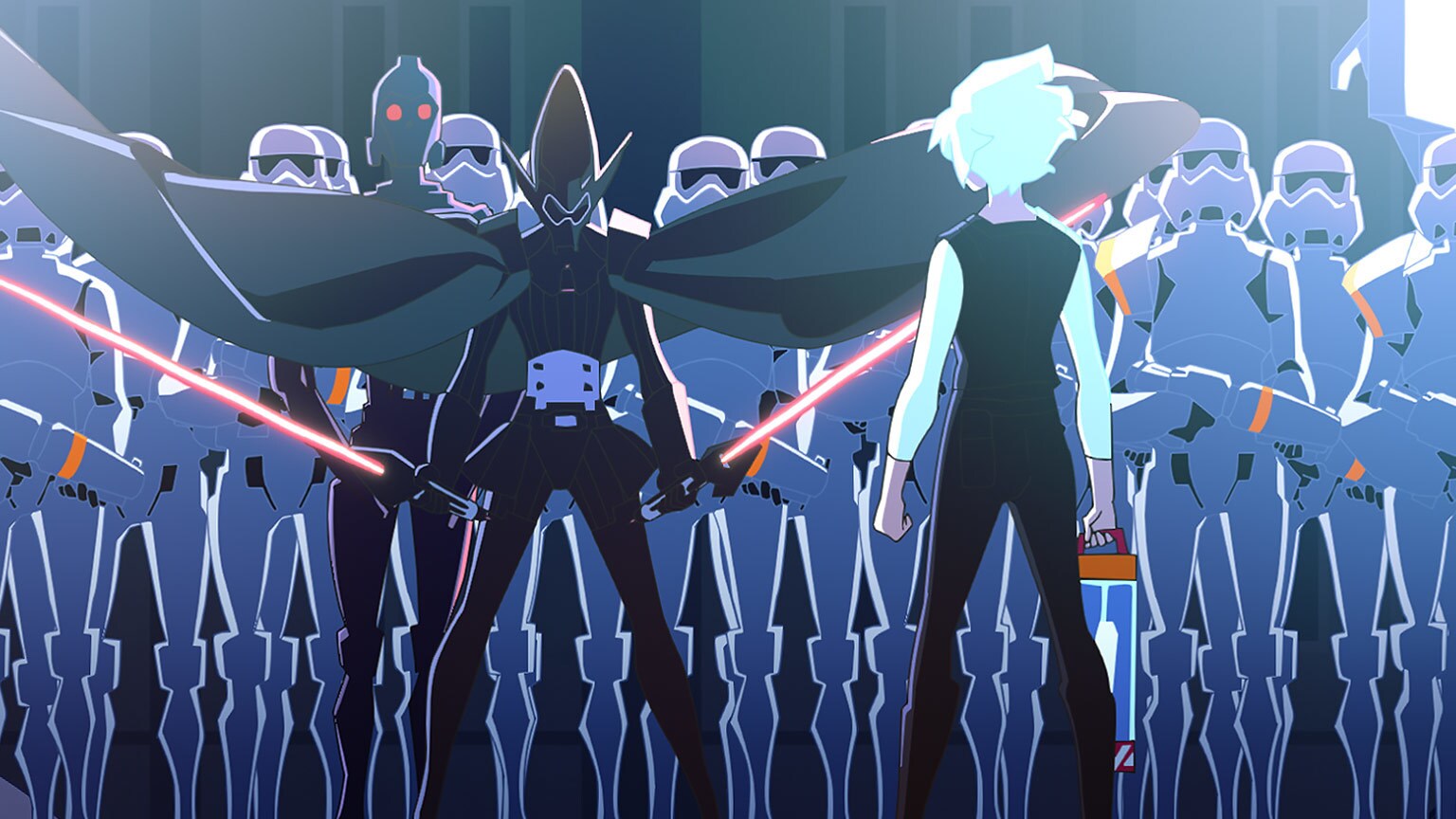 These audial Easter eggs are just one element of the connective tissue that binds Star Wars: Visions, an altogether different visual expression not previously seen in Star Wars storytelling, that is nevertheless authentically part of the greater galaxy far, far away through shared themes, characters, and, of course, lightsabers.
Each tale is the product of the individual studio and director behind it, an eclectic mix of legends like Production I.G and scrappy up-and-comers with a more quirky or meditative approach to the assignment. The collaboration with Lucasfilm builds on an affinity for Japanese cinema still felt strongly in the company's halls to this day. "Working on Star Wars, you need to have a really strong vocabulary in Japanese cinema, Akira Kurosawa films, of course, but also films likeThe Sword of Doom, a foundational Samurai movie," says James Waugh, Lucasfilm Vice President, Franchise Content & Strategy.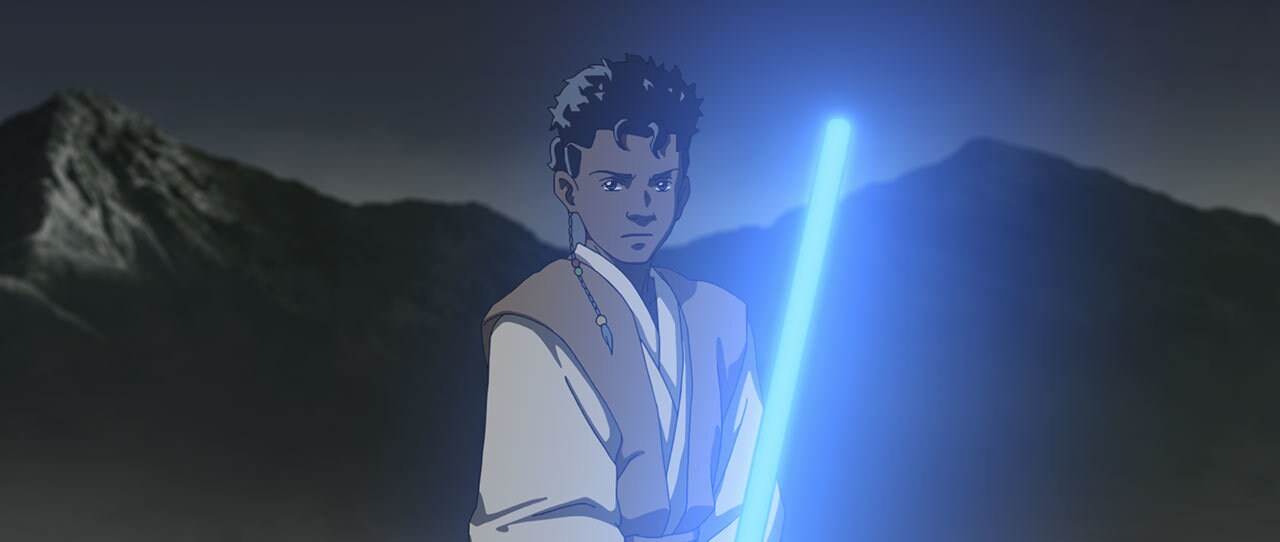 "I think what's so resonant about those films is that their heroes are very similar to our heroes in Star Wars," adds Jacqui Lopez,  Lucasfilm Vice President, Franchise Production. "They want to help people less fortunate, they have that conflict in themselves, and it's that journey of the hero."
With Star Wars: Visions streaming now on Disney+ in all its cinematic glory, producer Shirasaki and executive producers Waugh and Lopez recently sat down with StarWars.com to delve into the 18-month-long process to bring these new Star Wars stories to fruition.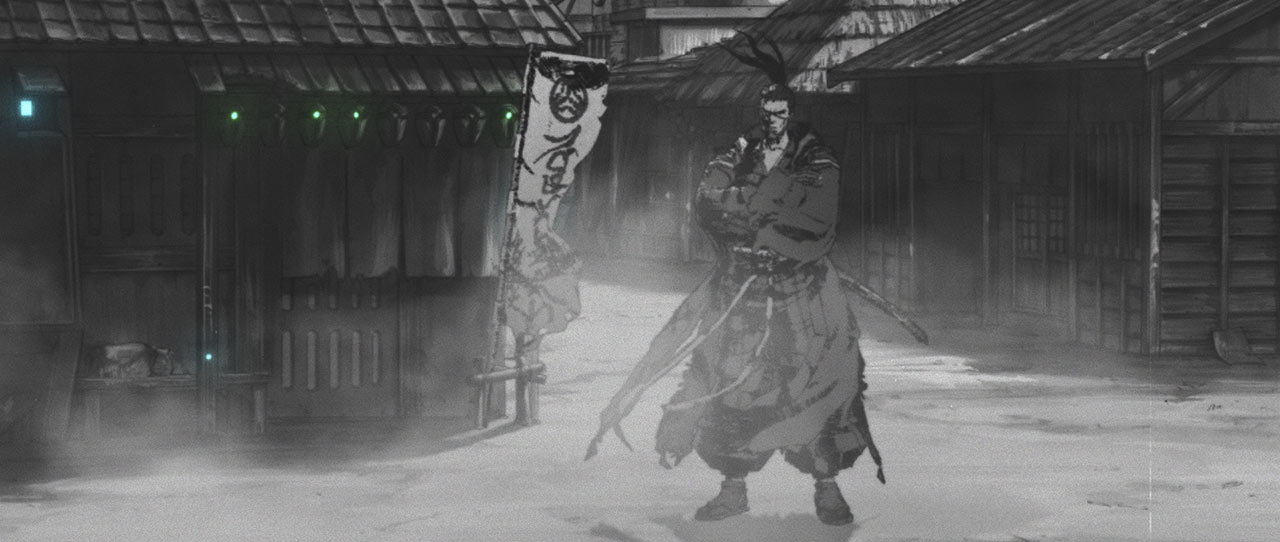 Honoring the maker
The original concept for the series stems from a desire to take Star Wars back to its roots, honoring the Japanese cinema that inspired creator George Lucas at the outset of what would become Star Wars: A New Hope. Elements of Kurosawa's The Hidden Fortress flow through the imaginative space opera, and for Visions, Kurosawa's influence is palpable in tales like "The Duel" from Kamikaze Douga and Science SARU's "Akakiri."
"The thing about 'The Duel' is it's a love letter to Star Wars and Kurosawa, yes, but it's so much more," Waugh notes. "It's really a love letter to cinema as a form expressed through George and Kurosowa -- fundamental cinematic techniques, like the boiling teapot building tension toward the end. It's the cinematic legacy and appreciation of it all; there's just so much for cinephiles." Combined with the hand-drawn animation, unfolding in black and white with carefully placed pops of red highlights, the short feels like a piece of Star Wars history, recently unearthed yet part of the legacy for decades, a hidden treasure only now come to light.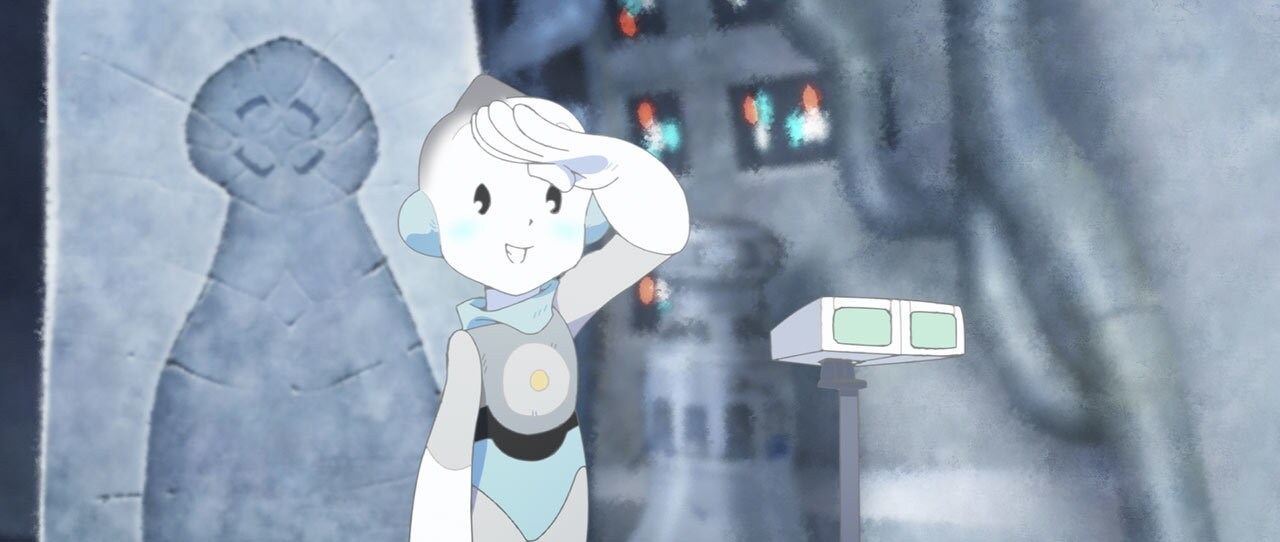 No two Visions shorts are alike in visual exploration, story, or tone, yet in each expression we find new Jedi, Padawans, dark side users, and droids who instantly feel like denizens of the Star Wars galaxy. In the span of 20 minutes or less, it's hard not to get attached to characters like Dan in "The Elder," created by TRIGGER, and the titular "T0-B1" from Science SARU.
The latter takes a page from classic Disney animation and the striking otherworldly landscapes of French artist Jean "Moebius" Giraud, for a Pinocchio-like tale of a humanoid droid who wants to be a real Jedi boy. "It's just so joyful," says Waugh. "It is a Pinocchio story and I think that's what's so cool about it. It's a story that is a mythic fable outside of Star Wars and it finds a home in Star Wars. It also references a lot of anime history -- it's steeped in that!"
Shorts like "Tatooine Rhapsody" from Studio Colorido and Geno Studio's "Lop & Ochō" are more of a departure, a gamble for Lucasfilm executives during the ideation stage that took place almost entirely in virtual sessions during the global pandemic. Although some pitches came in beforehand, Waugh notes that the series was greenlit the week that San Francisco, where Lucasfilm headquarters reside, went into the initial lockdown in March 2020.
The initial pitch for "Tatooine Rhapsody" was a quick sketch and a paragraph. Waugh was concerned. "A rock opera? Can we do that? Is that just too silly or too far?" he wondered.
"I'm so happy you had the courage," Lopez tells him. "It was a bold move and you had conviction. I'm really grateful because it's awesome." The resulting tale of the band Star Waver on a quest for stardom ended up being a quintessential Star Wars rock opera meets space opera. "It's about a dreamer. And this is a story that's so relatable and so Star Wars," Waugh says. "People in the real world dream about being a rockstar -- it's ubiquitous. But that dream is only really achieved through belief and friendship. And that's the Star Wars part, too." And fans on both sides of the world will recognize the voice of Boba Fett. While the English dub tapped Temuera Morrison to reprise the role, the original Japanese version utilizes Akio Kaneda, who has been performing the role of Fett in Japanese translations of other Star Wars films and animation, Shirasaki notes.