Peek inside a very cool new collection of Topps' vintage stickers.
What was the best part of collecting Star Wars trading cards in the '70s and '80s, not counting the cards themselves? Well, that's easy -- the awesome Star Wars stickers! Striking images of the saga's heroes and villains, ready to be placed on notebooks and binders and, probably to your parents' chagrin, furniture. And thanks to the Star Wars Topps Classic Sticker Book, available tomorrow, April 4, your favorite retro stickers are back.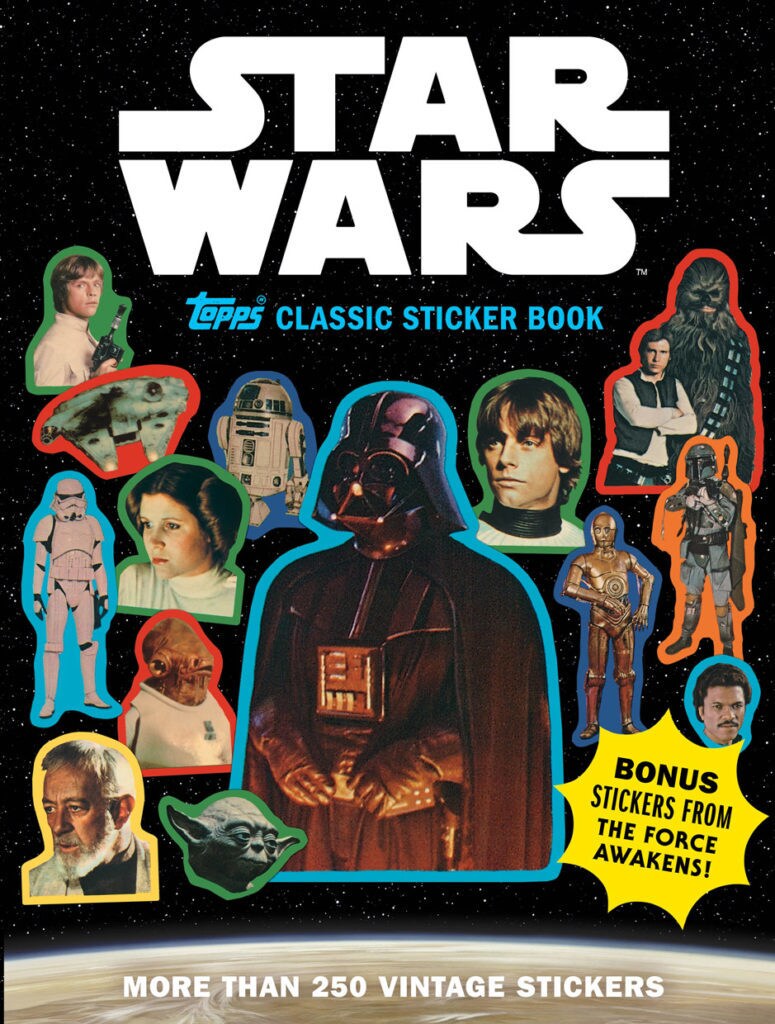 Star Wars Topps Classic Sticker Book is the first-ever collection of Topps' stickers, featuring more than 250 stickers, all scanned from the original releases and, most importantly, removable. Culled from the trading card series for Star Wars: A New Hope, Star Wars: The Empire Strikes Back, and Star Wars: Return of the Jedi, it faithfully reproduces the stickers, from colors to design, with many in their original sizes. You can get a special first look in the gallery below.