Join the authors of Lucasfilm's upcoming multi-platform epic for insights, reveals, and more.
The countdown has begun! A new era of Star Wars is almost here, and Lucasfilm is ready to celebrate. Tune in Monday, January 4, at 9 a.m. PT on StarWars.com and YouTube.
The live stream kicks off just one day before the first tales of The High Republic arrive in stores. The event will feature all five authors behind the launch stories of The High Republic -- Claudia Gray (Into the Dark), Justina Ireland (A Test of Courage), Daniel José Older (IDW Publishing's The High Republic Adventures), Cavan Scott (Marvel's The High Republic), and Charles Soule (Light of the Jedi) -- as well as Lucasfilm Publishing's Michael Siglain and StarWars.com's Kristin Baver. Fans can look forward to fresh insights into the characters and events of The High Republic, along with new announcements and reveals of what's to come.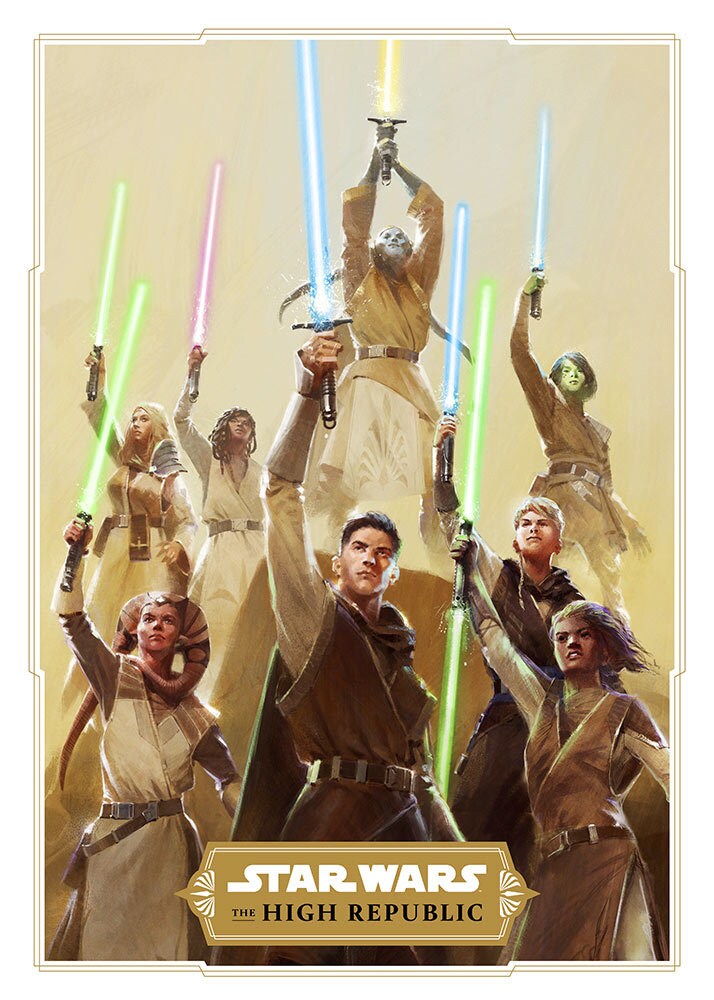 The High Republic is set centuries prior to the events of Star Wars: The Phantom Menace, during the prime of the Jedi Order. A multi-platform publishing initiative with books and comics for all ages, the story introduces new heroes to cheer on, new worlds to explore, and new threats to face.
Stay tuned to StarWars.com for more on all things The High Republic.
Visit Lucasfilm's official hub for all things Star Wars: The High Republic at StarWars.com/TheHighRepublic.