Check out an exclusive clip and the full cast from the upcoming audiobook original.
Even at the height of the Jedi Order, war could still ravage worlds across the galaxy.
Continuing the saga of Star Wars: The High Republic Phase II, George Mann's upcoming The Battle of Jedha audiobook original follows two Jedi -- Master Creighton Sun and Jedi Knight Aida Forte -- as they look to broker a peace between representatives of Eiram and E'ronoh. The two planets have been locked in the "Forever War," a longstanding conflict that seems to finally have hope for an end. But not all are pleased to see the Jedi get involved.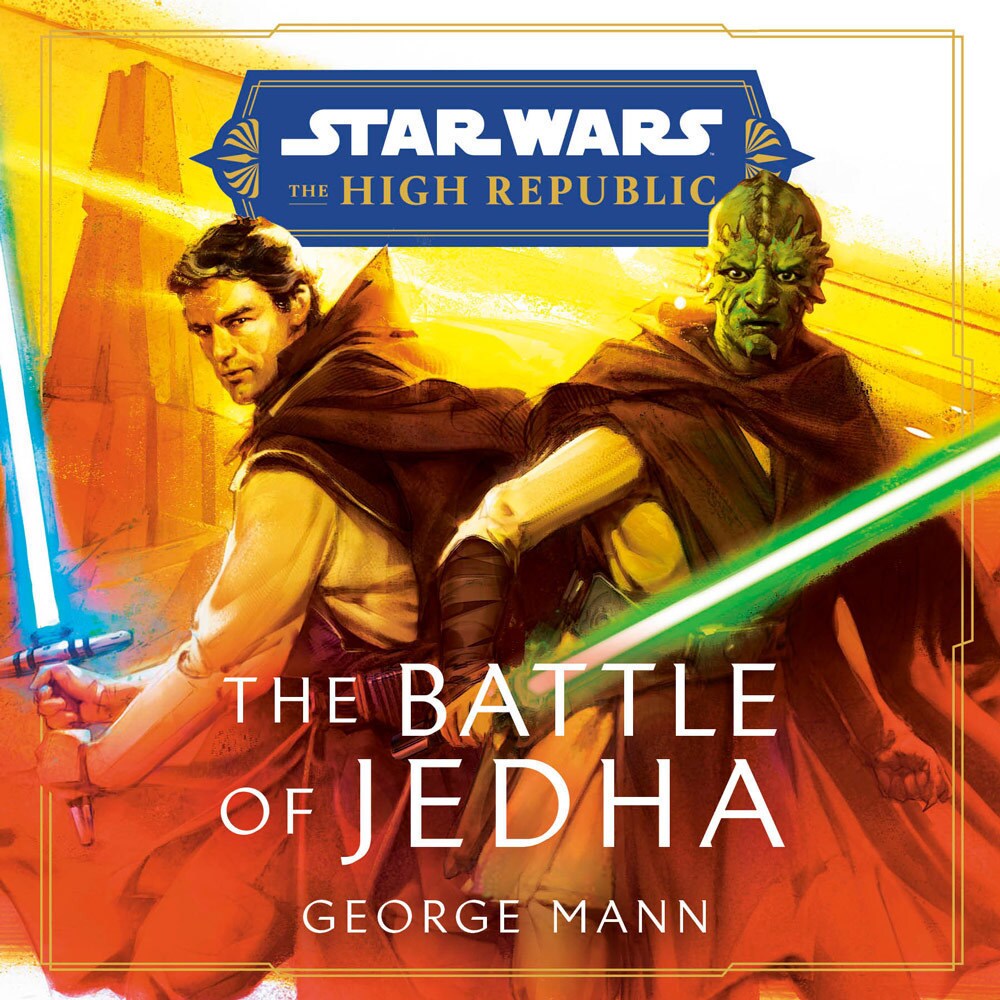 StarWars.com is excited to offer a first listen to The Battle of Jedha, which arrives in audio form on January 3, 2023, followed by a hardcover edition on February 14, 2023. The audiobook original includes a score and sound effects, as well as a full cast, which we're also pleased to reveal. Check out the clip, in which the Jedi arrive at Jedha, and cast below!

Raphael Corkhill as Creighton Sun
Kristen Sieh as Aida Forte
Christian Barillas as Mesook
Jonathan Davis as Piralli
Sean Kenin Elias-Reyes as P3-7A
James Fouhey as Ensemble
Neil Hellegers as Elder Delwin
Philip Hernandez as Morton San Tekka
Catherine Ho as Silandra Sho
David Lee Huynh as Selik
Sullivan Jones as Tilson Graf
January LaVoy as The Mother
Saskia Maarleveld as Meldan
Kathleen McInerney as Moona
Brandon McInnis as Keth Cerapath
Cassandra Morris as Gella Nattai
John Pirkis as The Herald
Salli Saffioti as Ambassador Cerox
Marc Thompson as Mytion and Kradon
Shannon Tyo as Marda Ro
Star Wars: The High Republic: The Battle of Jedha, an audiobook original, arrives January 3, 2023, and is available for pre-order now.
Visit Lucasfilm's official hub for all things Star Wars: The High Republic at StarWars.com/TheHighRepublic.