The porgtacular immersive experiment arrives in December.
The porgs are coming -- from the island of Ahch-To to your living room.
Lucasfilm's ILMxLAB has hatched a new project, fully unveiled today at Magic Leap's L.E.A.P. Conference: Star Wars: Project Porg, a mixed-reality immersive experiment in which you'll need to gain the trust and affection of your porgs. How? You'll feed them treats, play with them, and you'll also teach them how to maneuver real-world environments with care instructions from C-3PO himself.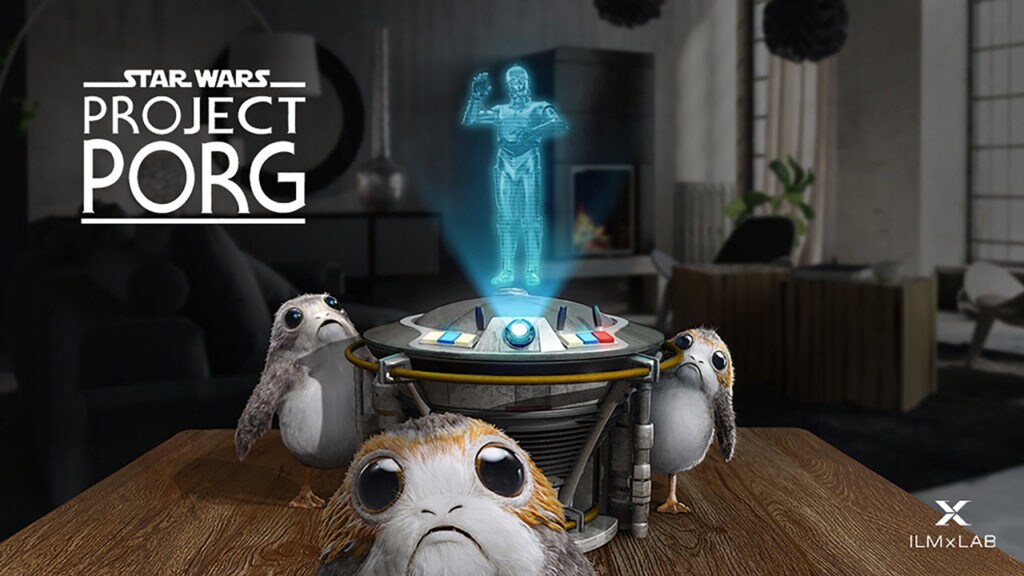 Project Porg will arrive this December as a free digital download for the Magic Leap One. Anthony Daniels, who played C-3PO in all his appearances in Star Wars films and animation, returns to voice the iconic droid; porgs are playing themselves, though Star Wars animation supervisor Paul Kavanagh advised on bringing them to life for the experience.
Prepare yourself for porgs, and stay tuned to StarWars.com and ILMxLAB.com for more on Project Porg.
StarWars.com. All Star Wars, all the time.
Site tags: #StarWarsBlog, #ILMxLAB