Star Wars games, interviews, and more at this galactic exposition!
Growing steadily since its first event in Birmingham back in 2007, the UK Games Expo has swiftly become the premier roleplaying game (RPG) event in the country. Beginning at the Clarendon Suites in Birmingham, the event was held there on six occasions before a move to the Hilton Metropole at the National Exhibition Centre site. The NEC is the largest exhibition centre in Europe, situated just five minutes from two of the UK's major motorways and annexed to Birmingham's International airport and train station. Seventy-five percent of the UK's population are within three hours of the NEC, and next year for the 10th UK Games Expo, the trade element of the event moves into Hall 1 of the NEC itself while gaming stays at the Metropole -- a move that underlines just how much this gathering has grown.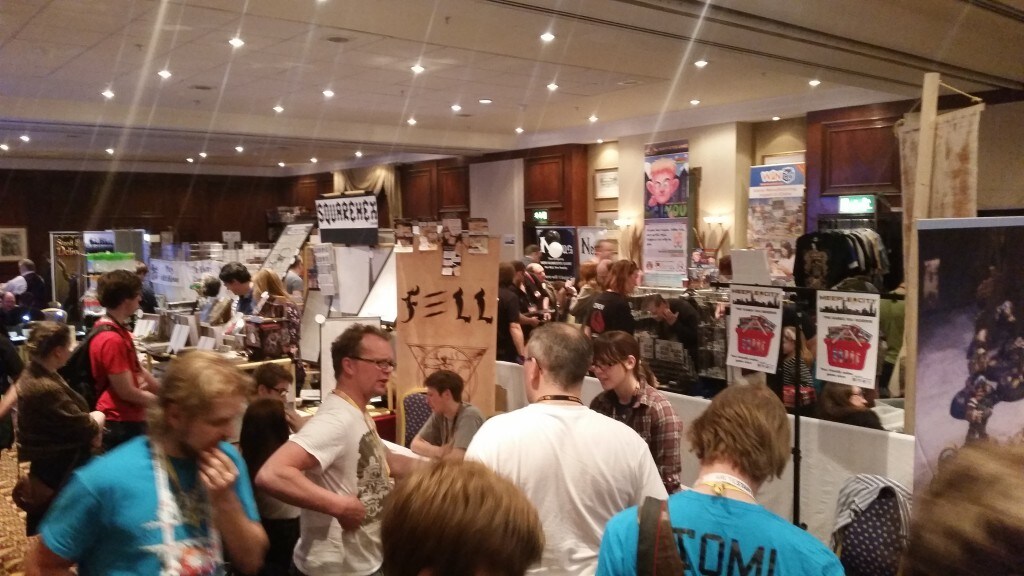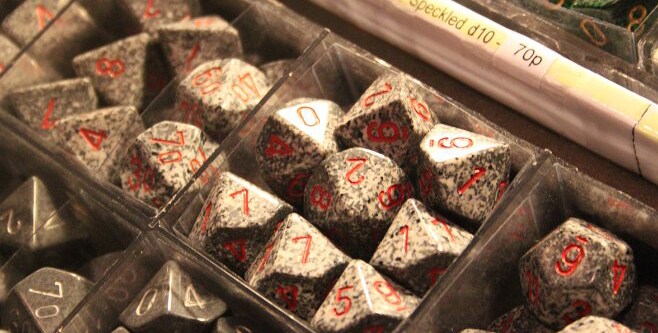 I attended my first UK Games Expo back in 2008, and back then the event occupied just a few rooms of the Clarendon. By 2011 (my last visit to the show prior to the 2015 event), the Clarendon Suites were already showing signs of not being large enough to hold the convention. Every room was used, stands and tables were everywhere, space was at a premium, and relocation seemed inevitable.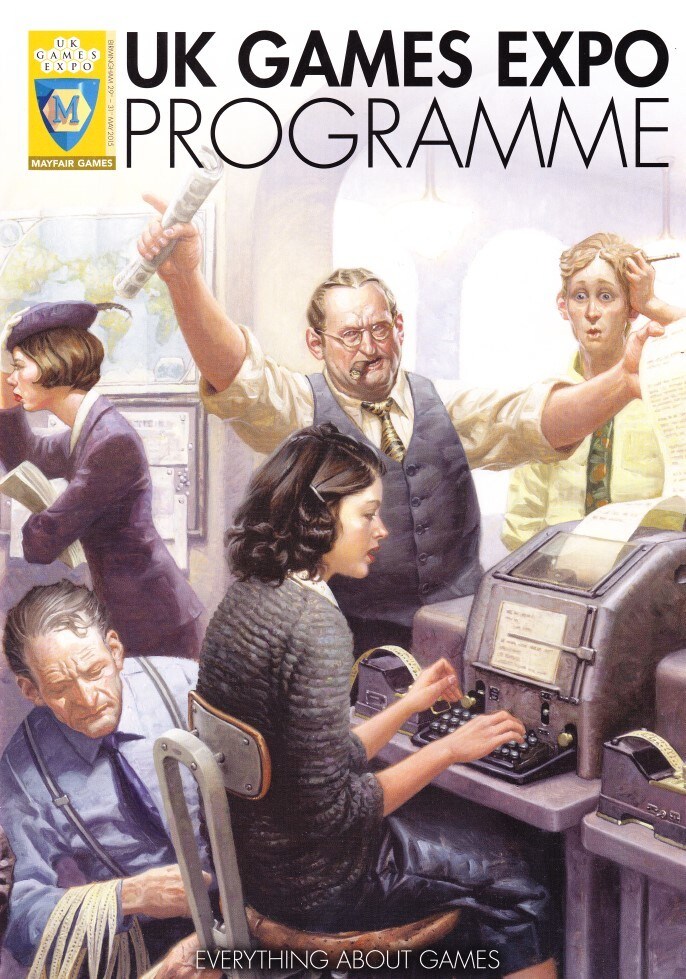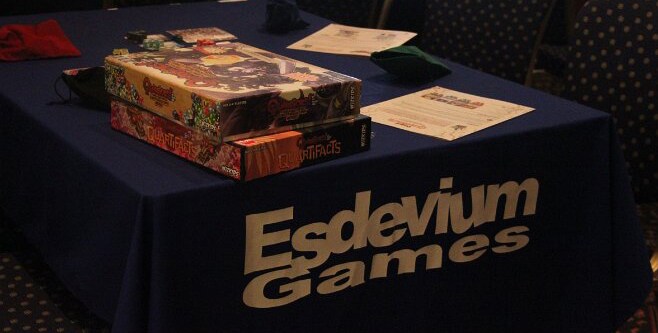 Fast forward to 2015. I travelled a few miles from my home down to the Metropole to meet with Ben Hogg from Esdevium Games, and Anton Torres, the marketing manager for Fantasy Flight Games. The Roseville, Minnesota-based game company has had the Star Wars license since the summer of 2011 and are currently enjoying great success with their RPG, tabletop, and Living Card Games (LCG). Fantasy Flight also releases products in the Game of Thrones, Lord of the Rings, Battlestar Galactica, and Warhammer 40K universes, but today Star Wars is the subject of our focus.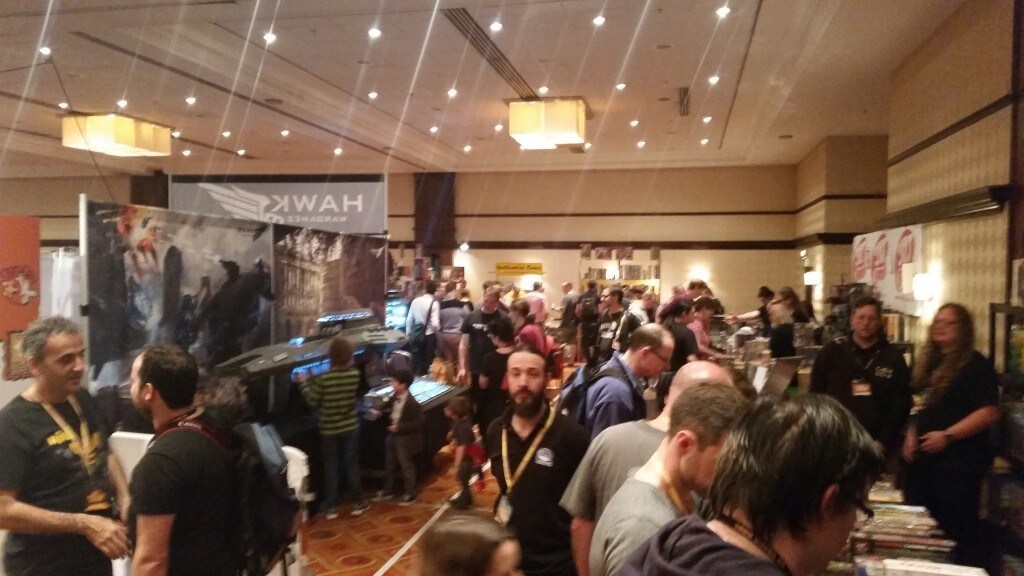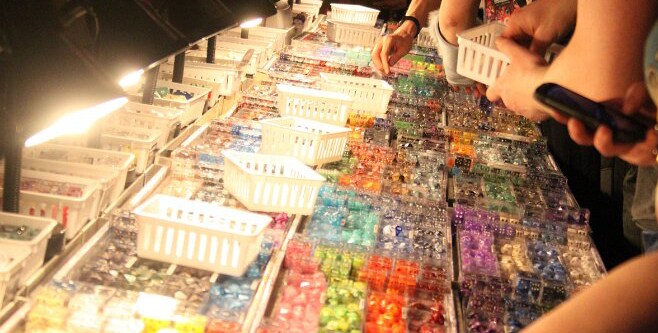 Among a variety of topics, the majority of which you can hear on the ninth episode of the Star Wars Collectors Cast, I asked Anton what made the Fantasy Flight Games RPG product unique, given that over the last 28 years we've had numerous releases by West End Games and Wizards of the Coast.
"Games design and development is much like a language," said Anton. "As language changes over centuries and actually develops and becomes either more or less refined, game design has evolved. My first introduction to gaming was in 1979 with the basic D&D (Dungeons and Dragons) box set. I had the version that had chits, they didn't have dice inside. Over the years following RPGs I could see the development so when we finally had the opportunity to design the roleplay game, FFG had come off the early days with the D20 supplements we would produce and then into the exploration with what would an RPG look like in the modern day, which was Warhammer Fantasy Roleplay where we introduced components to keep track of the record-keeping and try and engage players in a different level. Then we revisited it and said 'OK, what are the best elements of that, that drive narrative and how can we allow mechanics to recede into the background?' I think it's a very considered approach, with some of these designers having played roleplay games for decades, whereas decades ago this was all new and no one really understood."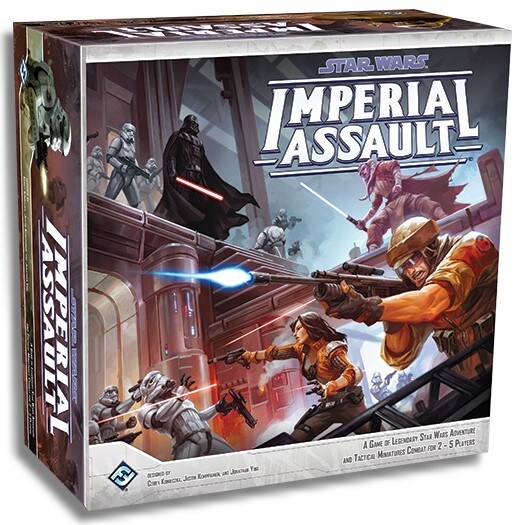 While I took care to avoid any deep or leading questions regarding Star Wars: The Force Awakens -- which Anton wouldn't have been able to answer anyway right now -- I was interested to know how any new games set in the sequel era would fit with the already in-place systems of Edge of the Empire, Age of Rebellion, Force and Destiny, and the LCG card games.
"That's an interesting question, and I don't know that I could answer that," said Anton. "I think that mechanically, with the setting as it exists today, that fleshes that experience out very well. After December 18, who knows!"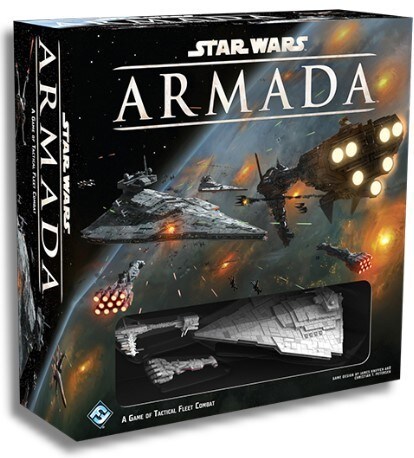 A guarded answer for sure, but with the wide range of FFG product already out and a vast amount on its way before and after the release of The Force Awakens, we're sure to be more than satisfied with what's to come. I then asked Anton about Celebration Anaheim and how the event went for the Fantasy Flight Games team.
"This year we chose not to sell any product. We showed up with five staff members, simply to demo the games because we expected that there were plenty of folks who weren't aware of them, and with tens of thousands of attendees that was the perfect opportunity. And this was my first Celebration. I've never been and it was amazing. It was the friendliest, most excited group of people that I've been around. They all love the property. There was a day where I didn't even take a break. I demoed Armada for 27 hours over the course of the entire show. Someone said 'Anton, take a break,' but I said 'I love this game and I'm getting to share that. This is easy.' And I found that it was like talking to old friends."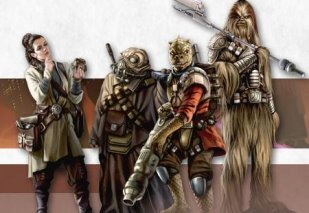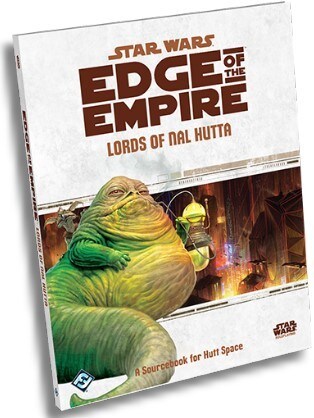 For more from my chat with Anton, check out Star Wars Collectors Cast, where James Burns and a rotating guest co-host discuss the latest in Star Wars collectibles. It's also the only podcast you'll hear Steve Sansweet bringing the latest news from Rancho Obi-Wan each and every episode.
If you are a fan of Star Wars games, come across to Birmingham and take in the wide array of games and activities the UK Expo has to offer. In years past, luminaries such as Steve Jackson, Ian Livingstone, Chris Barrie, and Monte Cook have attended the show, and there are tournaments and exhibitions covering RPG, card games, tabletop games, miniature games, and board games. A number of different titles can be found -- vintage, new, and unreleased -- and dealers and traders are everywhere selling all manner of RPG-related items. There are authors and artists, seminars and talks, cosplayers and LARP-ers (that's "live-action roleplay" to you and me), and so much more.
Roll the dice, you won't regret it.
Mark has contributed to Star Wars Insider for almost a decade, is the owner of Jedi News, writes for DeAgostini's Build The Millennium Falcon partwork magazine and co-hosts RADIO 1138. He's an honorary member of the UK Garrison of the 501st, a friend of the Rebel Legion, and when he's not talking, tweeting or writing about Star Wars, he can usually be found sleeping where he'll most likely be dreaming about Star Wars.