Artist Grant Griffin reveals three haunting images from the upcoming book.
Sometimes, it's good to turn to the dark side.
Star Wars: Dark Legends, a follow-up to the acclaimed Star Wars: Myths & Fables, reunites the creative team of writer George Mann and artist Grant Griffin for seven new fables set in a galaxy far, far away. Only this time, the tales focus on all things dark side and spooky. With the book set for release on July 28, 2020, StarWars.com snagged a first look at three of Griffin's stunning -- and creepy -- new paintings, along with the artist's own commentary on his work. (You may want to keep the lights on.)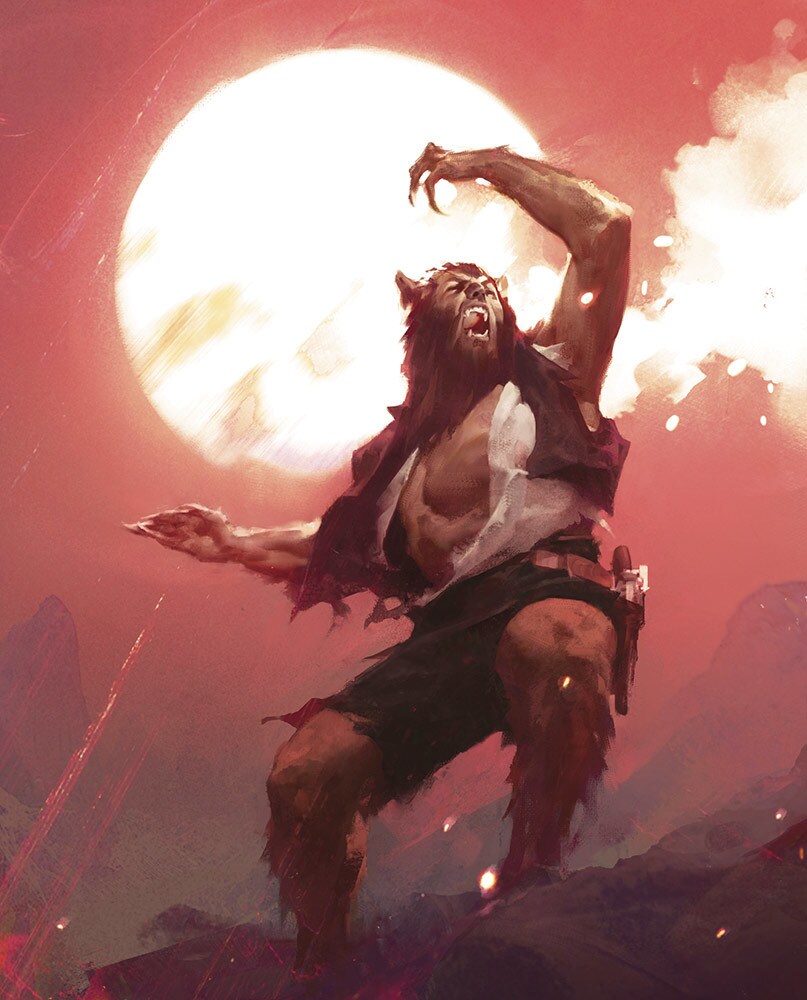 "Blood Moon"
"What I always loved most about the original trilogy is the rich backgrounds populated by repurposed appliances and recycled props. There is something extremely beautiful about mundane objects being turned into iconic droids and characters that still shape Star Wars lore 40 years later. So, when I received the art brief for "Blood Moon," I was thrilled to do a Rick Baker tribute. Rick supplied the werewolf mask to help build out the cantina scene in A New Hope, and in turn, birthed the Shistavanen species."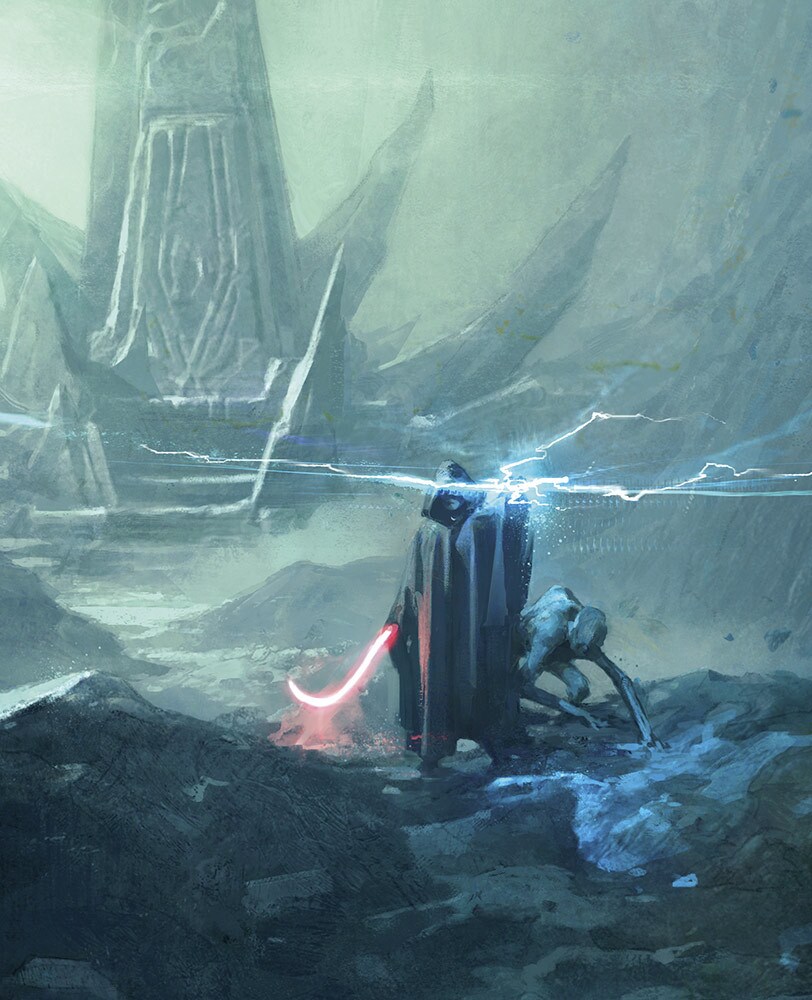 "Master and Servant"
"As this story was one of the last to be added, and due to approaching printing deadlines, I had to proceed with the illustration without knowing whom or what the main characters were. What I did know was that this story took place on Exegol and was going to have a strong Dr. Frankenstein and Ygor vibe. At the time, I only had the trailer visuals to go off of. Inspired by a screenshot, I built up the scene and shrouded our Sith in a hood to hide their identity. With a bit of Force lightning to showcase the villain's power, I was able to increase the drama in the composition. The curved saber was added later, and if I am not mistaken, is specific to a particular Sith."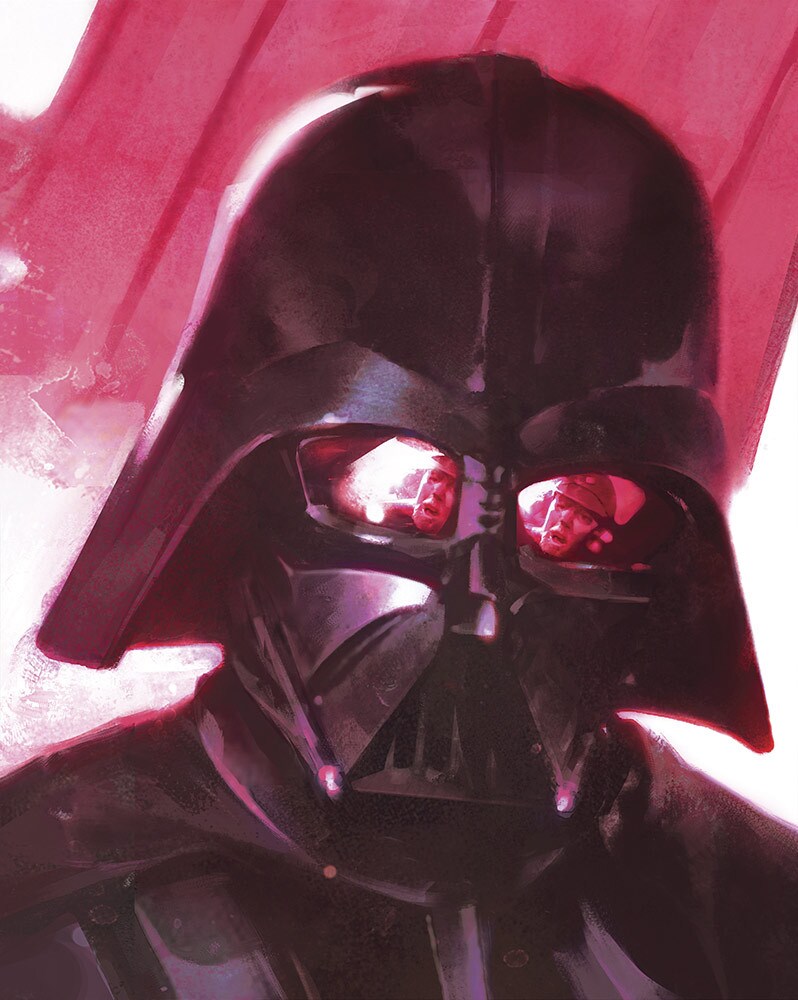 "Predecessor" 
"One of my favorite illustrations from Myths & Fables was the boogie-man version of Darth Vader. It was that piece that spilled over and set the tone for the rest of the art found in Dark Legends. This time, however, I had to illustrate Vader as we all know and love him. And it was this moment when I realized just how beautifully complex the design for Darth Vader's helmet is. While I was struggling my way through the face mask, we decided to up the stakes and capture the essence of the stories in the reflections of Vader's eyes, as he ironically Force chokes yet another poor Imperial officer."
See Star Wars: Dark Legends and more on This Week! In Star Wars!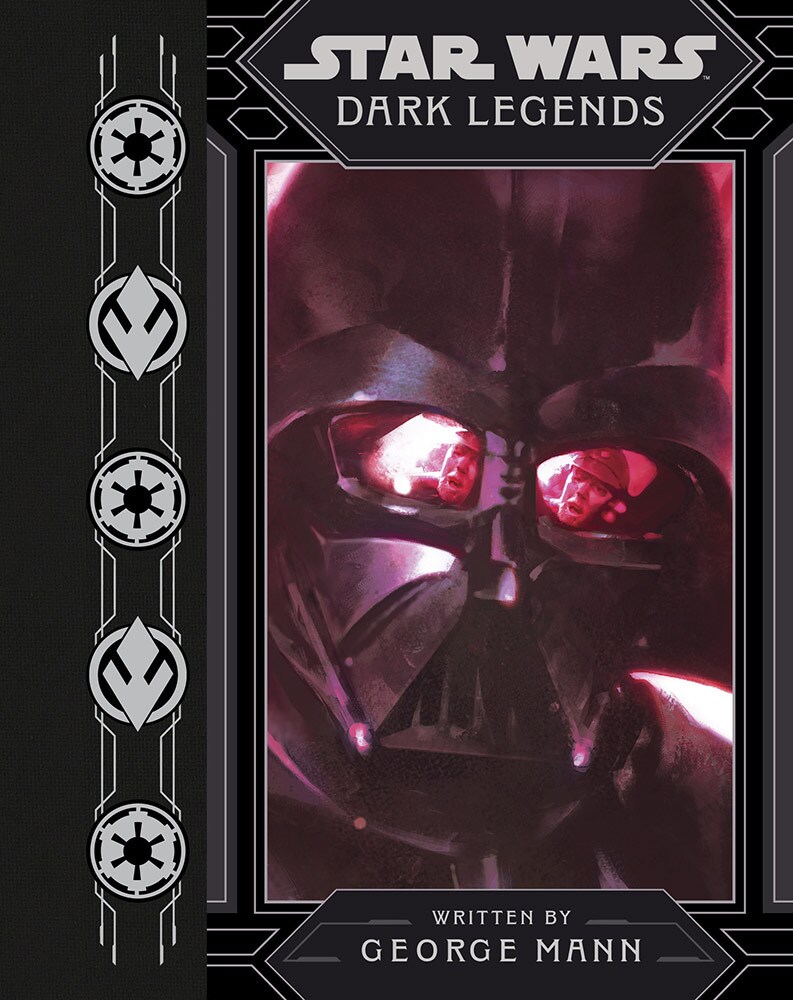 Star Wars: Dark Legends arrives July 28, 2020, and is available for pre-order now.
Dan Brooks is Lucasfilm's senior content strategist of online, the editor of StarWars.com, and a writer. He loves Star Wars, ELO, and the New York Rangers, Jets, and Yankees. Follow him on Twitter @dan_brooks where he rants about all these things.
Site tags: #StarWarsBlog