Get a sneak peak at the latest issue of Star Wars: Dark Times -- A Spark Remains!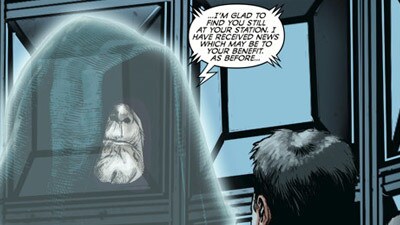 It's Wednesday, which means one thing: new comic books! Check out a preview of new Star Wars comics available today after the jump!
STAR WARS: DARK TIMES -- A SPARK REMAINS #3
$3.50
32 pages
Darth Vader readies an assassin for Jedi hunting while scouring the galaxy for hidden prey. Elsewhere, the Uhumele's crew plots to strike down the Dark Lord himself, but the revelation of their own life-or-death secrets threatens to unravel everything!
CREATORS
Writer:
Randy Stradley
Artist:
Douglas Wheatley
Colorist:
Dan Jackson
Cover Artist:
Benjamin Carré