Get a first look at Star Wars: Legacy #8!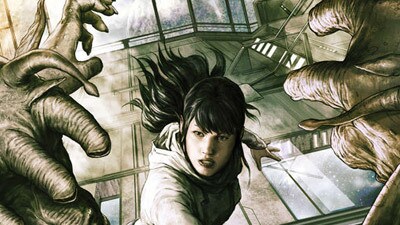 It's Wednesday, which means one thing: new comic books! Check out a preview of new Star Wars comics available today after the jump!
STAR WARS: LEGACY #8
$2.99
32 pages
Ania Solo and Imperial Knight Jao's search for Sith leads to the poisoned Mon Calamari homeworld of Dac -- where their ship is boarded by pirates who have taken over the planet's orbiting shipyards.
Jao senses the dark side at work -- especially when he and Ania are marked for death!
* Sith, pirates, and the planet of the dead!
CREATORS
Writer:
Corinna Bechko, Gabriel Hardman
Artist:
Brian Thies
Colorist:
Rachelle Rosenberg
Cover Artist:
Augustin Alessio