Get a first look at Star Wars: Darth Vader and the Cry of Shadows #4 and Star Wars: Dawn of the Jedi -- Force War #5!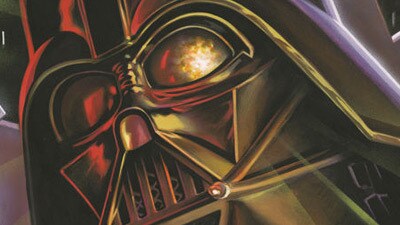 It's Wednesday, which means one thing: new comic books! Check out a preview of new Star Wars comics available today after the jump!
STAR WARS: DARTH VADER AND THE CRY OF SHADOWS #4
$3.50
32 pages
Fighting at the side of Darth Vader in an air attack against a group of inspired, cause-driven Separatists, Stormtrooper Hock has an opportunity to show his value. When he is captured, learning of the enemy's cause -- and who they're working with -- only reinforces Hock's belief in the Galactic Empire.