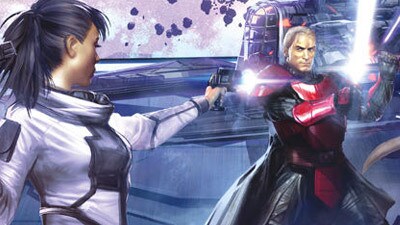 It's Wednesday, which means one thing: new comic books! Check out a preview of new Star Wars comics available today after the jump!
Star Wars: Legacy #4, $2.99
A vanishing planet and an impostor revealed...a deadly trap and a dangerous escape. When Ania Solo set out in search of adventure, little did she know trouble, peril, and the Sith would be along for the ride!

Creators
Writer: Corinna Bechko, Gabriel Hardman
Artist: Gabriel Hardman
Colorist: Rachelle Rosenberg
Cover Artist: Dave Wilkins