Get a full preview of Darth Vader and the Cry of Shadows #1!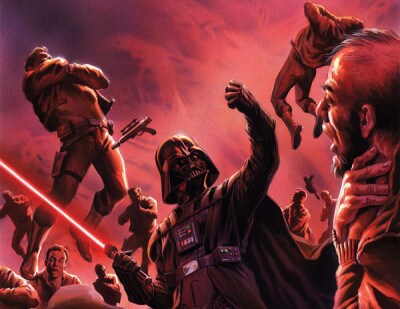 It's Wednesday, which means one thing: new comic books! Check out a preview of new Star Wars comics available today after the jump!
STAR WARS: DARTH VADER AND THE CRY OF SHADOWS #1
$3.50
32 pages
During the Clone Wars, a single trooper—left for dead during battle—comes to hate the Jedi generals who abandoned him. Years later, he lives on, bitter and angry, until hearing tales of a great warrior. Now, this clone believes he may have found the leader he should have been following all along . . . Darth Vader!
* All-new series starring Darth Vader!
* Tim Siedell (@badbanana) has one of Time's 140 Best Twitter Feeds!

CREATORS
Writer:
Tim Siedell
Artist:
Gabriel Guzman
Colorist:
Michael Atiyeh
Cover Artist:
Felipe Massafera

STAR WARS: DARK TIMES—A SPARK REMAINS #5
$3.50
32 pages
The fight is on! Darth Vader and his numerous forces are besieged with death traps. A showdown with the Jedi who lured Vader to this doom is inevitable—and now Darth Vader is angry. Do not underestimate the power of an angry Sith!
* Vader enraged, Jedi unleashed—the end is nigh!
* Artist Doug Wheatley returns!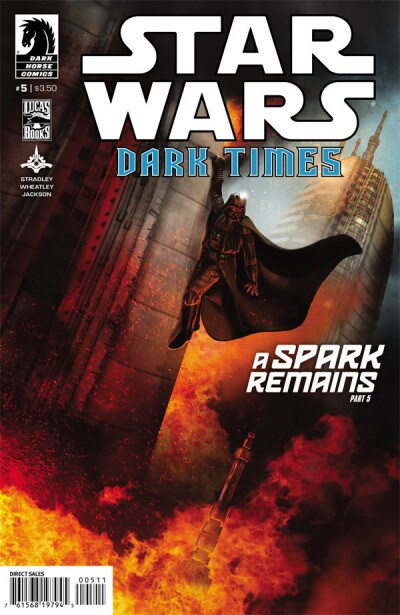 CREATORS
Writer:
Randy Stradley
Artist:
Douglas Wheatley
Colorist:
Dan Jackson
Cover Artist:
Benjamin Carré

STAR WARS: DAWN OF THE JEDI—FORCE WAR #2
$3.50
32 pages

The Je'daii go on the offensive against the invading Rakatan Empire!
Xesh uses his Force Hound training to locate the Rakatan command center, which sparks an ambitious plan: infiltrate the enemy stronghold and kill the supreme commander. But Xesh has not accounted for a traitor in his own ranks!
* The war that determines the future of the Jedi!
* John Ostrander and Jan Duursema pull out all the stops!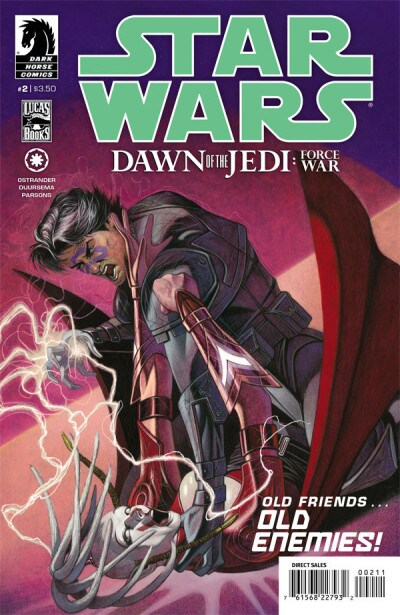 CREATORS:
Writer:
John Ostrander
Penciller:
Jan Duursema
Inker:
Dan Parsons
Colorist:
Wes Dzioba
Cover Artist:
David Michael Beck

STAR WARS: LEGACY #10
$2.99
32 pages
With a little help from her friends, Ania Solo is leading the Mon Calamari slaves to freedom . . . Don't bother telling her the odds of anyone coming out alive against an enormous force of armed pirates!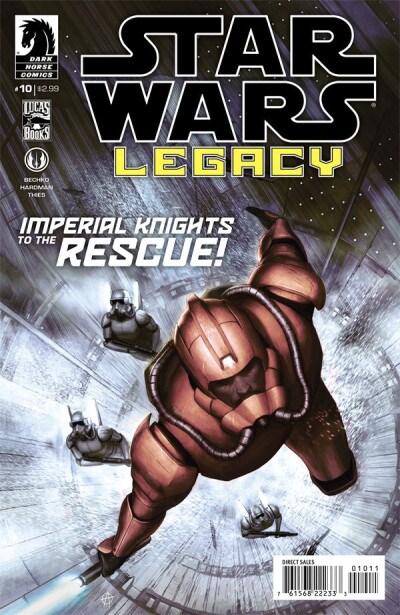 CREATORS
Writer:
Corinna Bechko, Gabriel Hardman
Artist:
Brian Thies
Colorist:
Rachelle Rosenberg
Cover Artist:
Agustin Alessio