Take a sneak peek at Star Wars: Darth Vader and the Cry of Shadows #5 and The Star Wars #7!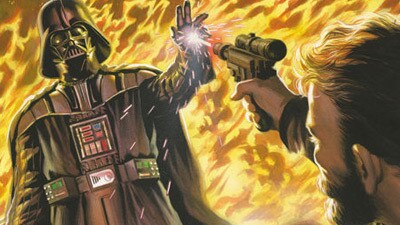 It's Wednesday, which means one thing: new comic books! Check out a preview of new Star Wars comics available today after the jump!
STAR WARS: DARTH VADER AND THE CRY OF SHADOWS #5
$3.50
32 pages
Stormtrooper Hock sabotages the remnant Separatists from the inside as they defend against Darth Vader's advancing forces, and fights for his life against a figure from his past. At Vader's side, Hock witnesses firsthand the power and ruthlessness of the man-machine he has followed into battle!