Pilot your favorite Star Wars vehicles in a stunning new sit-down arcade game from Bandai Namco!
All wings report in -- to your nearest arcade. Bandai Namco Games Inc. today announced the upcoming worldwide launch of Star Wars: Battle Pod, a high-speed arcade game set in the Star Wars galaxy. Featuring arcade-exclusive gameplay on a unique dome screen enveloping your entire area of sight, Star Wars: Battle Pod will first be available with a US launch in January 2015 and the global launch to follow. Star Wars: Battle Pod will be available in participating arcades around the country. The game includes five stages that recreate the fiercest battle scenes from the original Star Wars trilogy. Loaded with features and unique gameplay elements, players can experience the impact of the explosions and destruction that will leave them with a sense of actually piloting and taking part in action-packed scenes from the films. Enabling the player to be surrounded by gameplay images and experiences on the dome screen, players will truly take command of the vehicles that appear in the films such as X-wings, snowspeeders, speederbikes, the Millennium Falcon and TIE Advanced. Star Wars: Battle Pod offers a real sense of flight combat action and delivers an authentic flying experience as if players are actually sitting in the cockpit of a battle pod in the Star Wars universe. "The Star Wars universe is a vast galaxy of memorable experiences and epic storylines and we intend to put that level of fun and control in the hands of the fans with Star Wars: Battle Pod," said Satoshi Oshita, president and CEO, Bandai Namco Games Inc. "Players can jump right in to true-to-film battles on Endor, Hoth, Death Star II, Yavin, and more." Players experienced their first hands-on gameplay of Star Wars: Battle Pod this week in New York City at an announcement event at Marquee NY. The game will continue to be on display at Dave and Buster's in the Times Square location through the New York Comic-Con. For more details, images from the game and to learn more about availability worldwide, visit bandainamcogames.com and facebook.com/bandainamcous, and stay tuned to StarWars.com.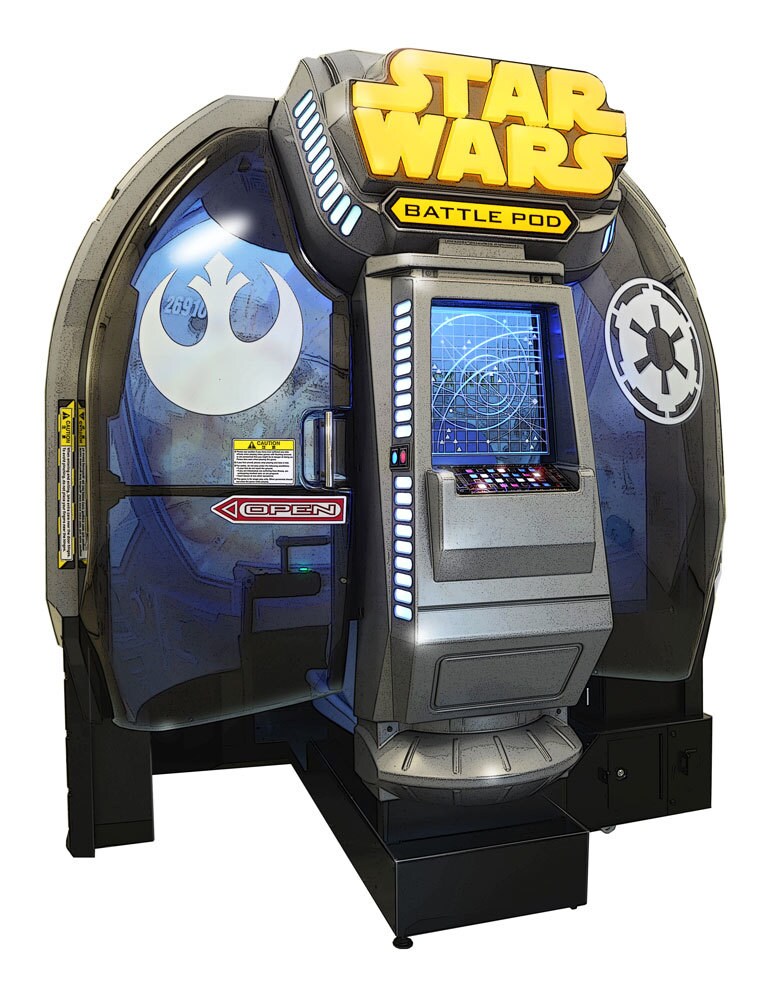 StarWars.com. All Star Wars, all the time.