Talk with your younglings about our favorite rebel princess and what it means to be a leader -- with some help from StarWars.com and Galaxy of Adventures!
Princess Leia is many things. She's a soldier, fighting alongside the troops of the Rebel Alliance. She's a senator, using her voice to speak on behalf of the voiceless. She's a spy, gathering Imperial secrets to give the cause of light as much of advantage as it can get during dark times.

But above all else, Princess Leia is a leader. Through her words, deeds, and seemingly superhuman ability to persevere in the face of overwhelming opposition, she directly and indirectly inspires hope, as well as action, on multiple occasions.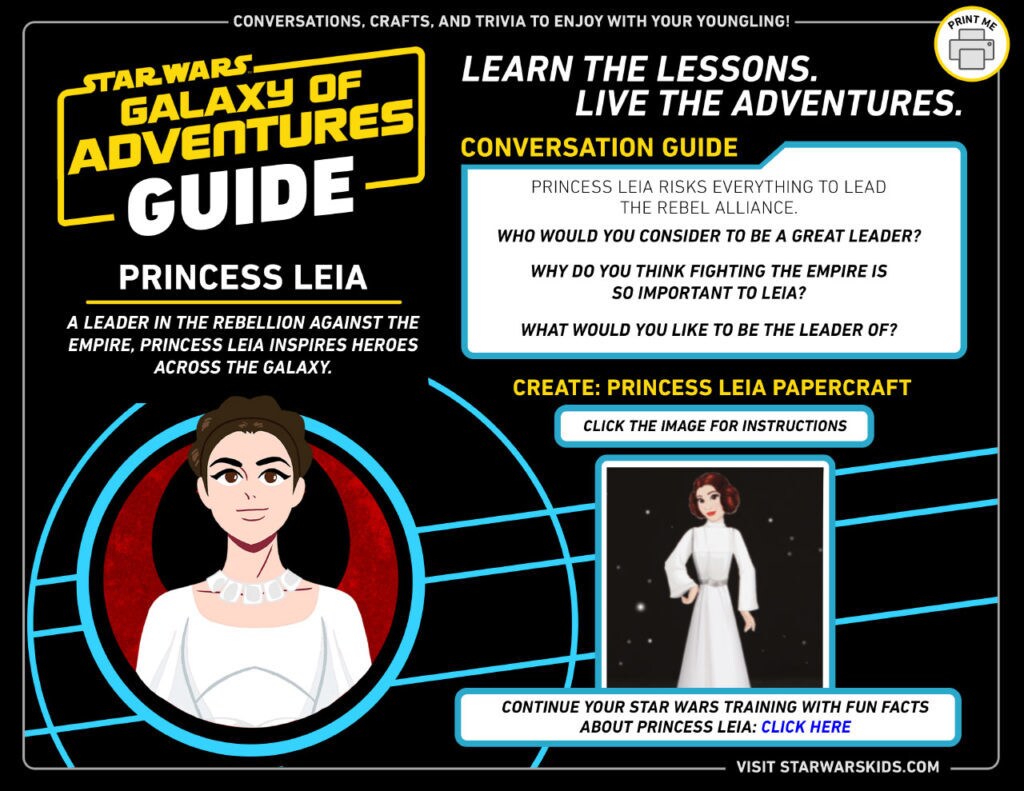 If we're fortunate, the children in our lives will grow into adults who have a similarly empowering effect on the people around them. Encouraging such leadership is at the center of this Star Wars Galaxy of Adventures guide.
Using Princess Leia's heroism as seen in "A Fearless Leader," it offers you conversation starters with which you can begin to explore the concept of leadership with your own young freedom fighters.

Also included are instructions for a papercraft honoring Princess Leia, as well as a link to
Galaxy of Adventures
Fun Facts containing even more information about her story.
For more on Galaxy of Adventures, visit Star Wars Kids on YouTube, StarWarsKids.com, and StarWars.com.
Have fun! And may the Force be with you.
StarWars.com. All Star Wars, all the time.
Site tags: #StarWarsBlog, #GOANews