Entertainment Weekly offers a first look at the upcoming Disney+ limited series in an exclusive cover story.
Note: Following the publication of this article, it was announced that Obi-Wan Kenobi will debut Friday, May 27, with its first two episodes. This article has been updated to reflect the new premiere date.
These are your first steps into the world of Obi-Wan Kenobi.
This week, Entertainment Weekly pulled back the curtain on the highly-anticipated limited series, coming to Disney+ on May 27, with an exclusive cover story.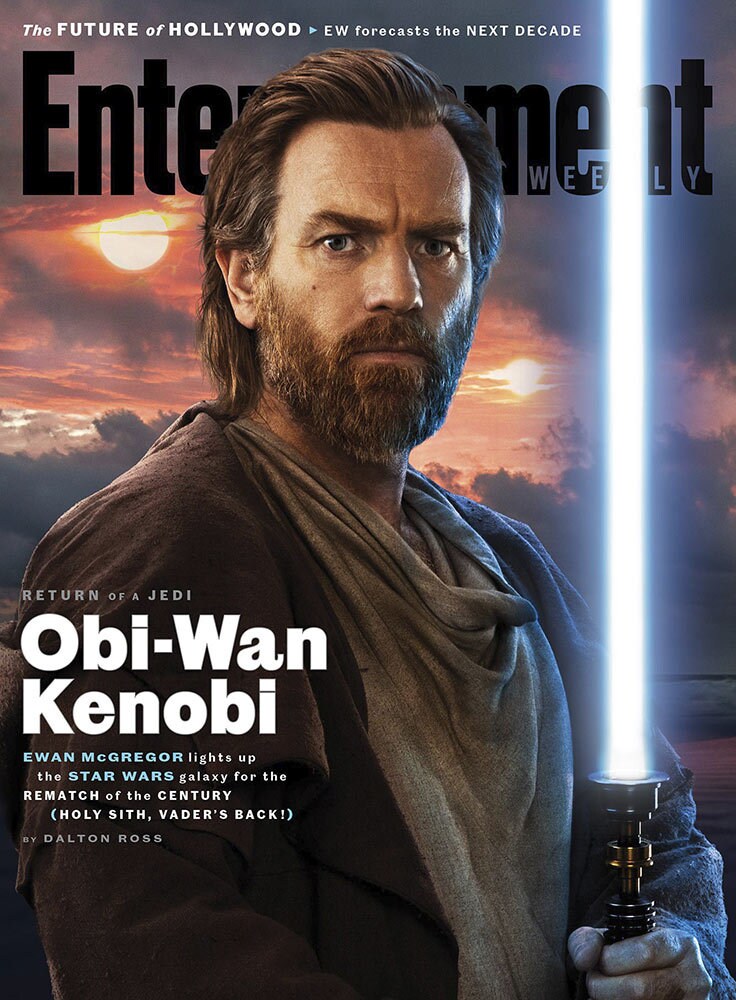 The landmark issue -- EW's final print edition before the long-running magazine goes all-digital -- features Ewan McGregor's beloved (and gloriously bearded) Obi-Wan on the cover, while revealing tons of new photos, characters, and story details. Here are just some of the many highlights…from any point of view.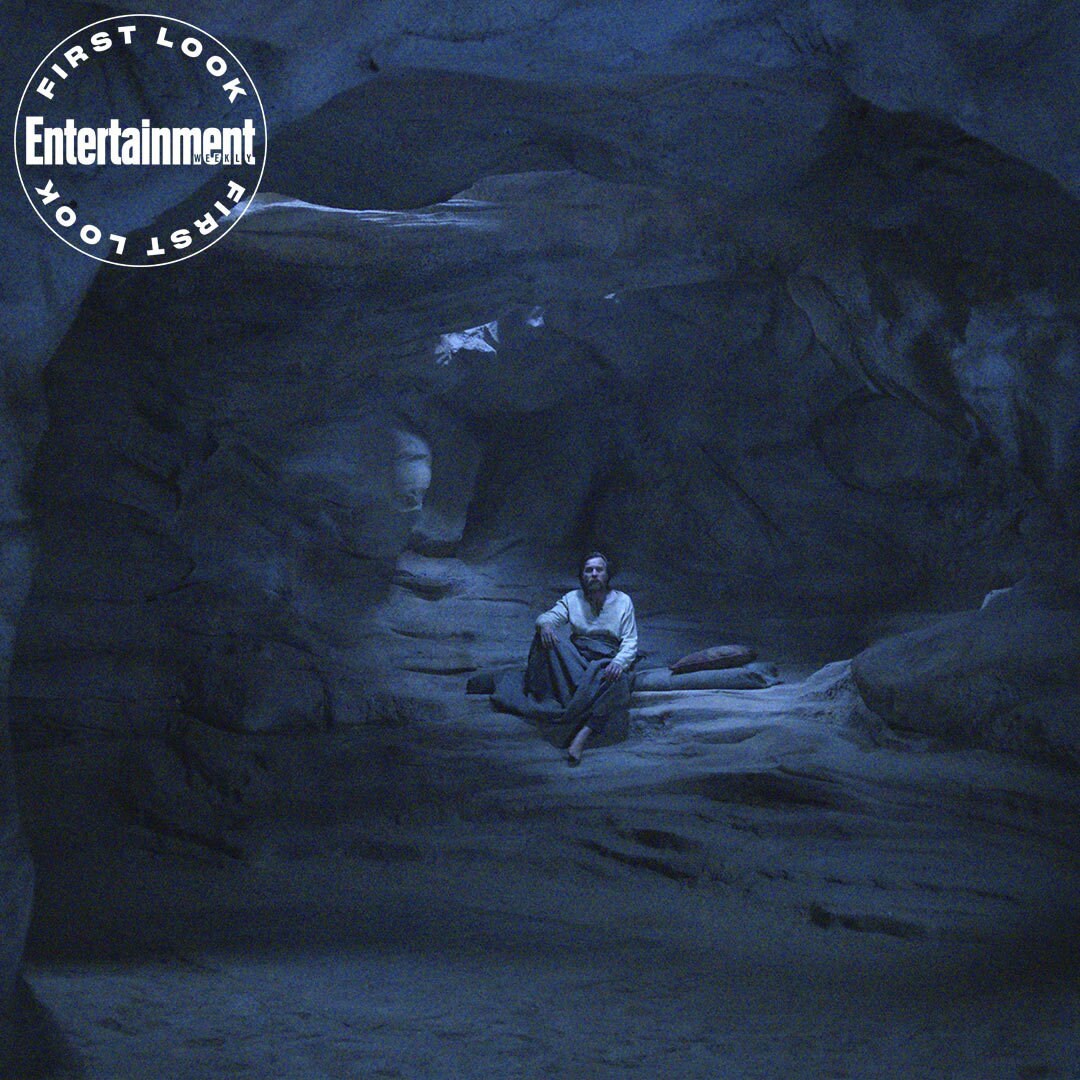 In an in-depth interview with Dalton Ross, McGregor recounted seeing Darth Vader turn up on the Obi-Wan Kenobi set for the first time, the ultimate embrace of the prequels by younger fans, and his Jedi Master's current state at this point in the timeline -- about 10 years after the events of Star Wars: Revenge of the Sith. "He's a broken man after what happened with the Jedi Order at the end of Episode III, but also what happened with Anakin; that he lost him to the dark side," McGregor said. "He feels an enormous amount of responsibility for that, and guilt." New photos depict Obi-Wan with an eopie creature, looking cautiously, and sitting silently in a cave.
EW also presents our first look at Darth Vader in the series, emerging from his meditation chamber. It's a haunting image, complete with Star Wars: The Empire Strikes Back vibes as the Sith Lord is almost entirely in silhouette. "His shadow is cast across so much of what we do," series writer Joby Harold teased. "And the degree of his proximity to that shadow is something that we'll discover. But he is very much a part of the show emotionally for Obi-Wan, and possibly beyond that as well."
"We're going to see a very powerful Vader," promised Hayden Christensen, returning to the role for the first time since 2005's Revenge of the Sith.
"The whole experience was very surreal," Christensen said of donning Vader's armor once more. Yet reuniting with McGregor held especially strong meaning. "The first time that I saw Ewan as Obi-Wan again, that was a very special moment for me, and one that I'll remember for a very, very long time."
Some new baddies will be joining Christensen, however.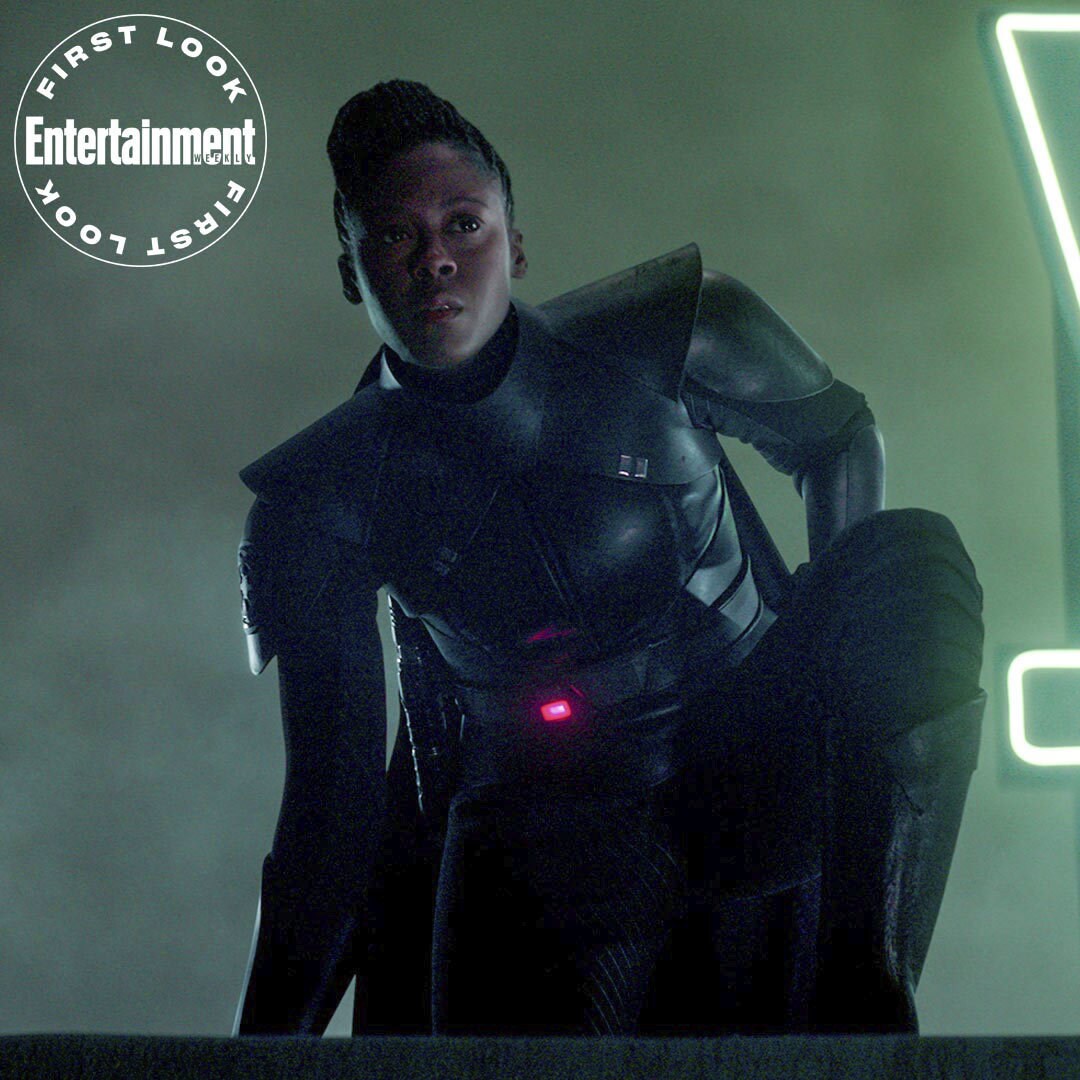 Moses Ingram spoke about bringing Reva, the actor's Force-sensitive Inquisitor, to life. "Reva is a boss," Ingram said. "I mean, really like a full-on athlete. She is on a mission and will conquer that at all costs when given the opportunity." Additionally, Ingram played a key role in finalizing the hair of Reva, and for an important reason.
"I wanted kids to have their own hair at Halloween. And that's huge If you look at all the Black kids with kinky hair," Ingram said. "When they want to be Elsa, they got to put on a blond wig. [Now] there are so many kids that'll be able to wear their hair at Halloween. That's going to be really exciting." New photos show Reva, clad in black, stalking streets and ready for battle.
Check out even more photos from EW below, and head over to EW.com to read its entire slate of amazing Obi-Wan Kenobi coverage.