These wrinkly, sunburnt sentient beings have quite the reputation as pirates, thugs, and amazing party hosts.
Much to Learn You Still Have is a rundown of trivia and fun facts, both in-universe and behind-the-scenes, about the aliens of the Star Wars galaxy. Whether you've never set foot in a cantina or you're a well-traveled Jedi Master, you'll find the intel you need.
It's official -- The Clone Wars will be returning and you know what that means! Well, it means a lot of things, but most importantly for this column we will be seeing a lot more friendly (and not-so-friendly) alien faces! In this edition we're focusing on one of my favorite alien species that really grew to fame during Star Wars: The Clone Wars.
We're talking Weequays. These wrinkly, sunburnt sentient beings have quite a reputation. Whether you're only familiar with the nearly nameless skiff guard Weequays or you're quite familiar with Hondo Ohnaka, you can still probably learn a thing or two. Here's eight things you might not already know about Weequays.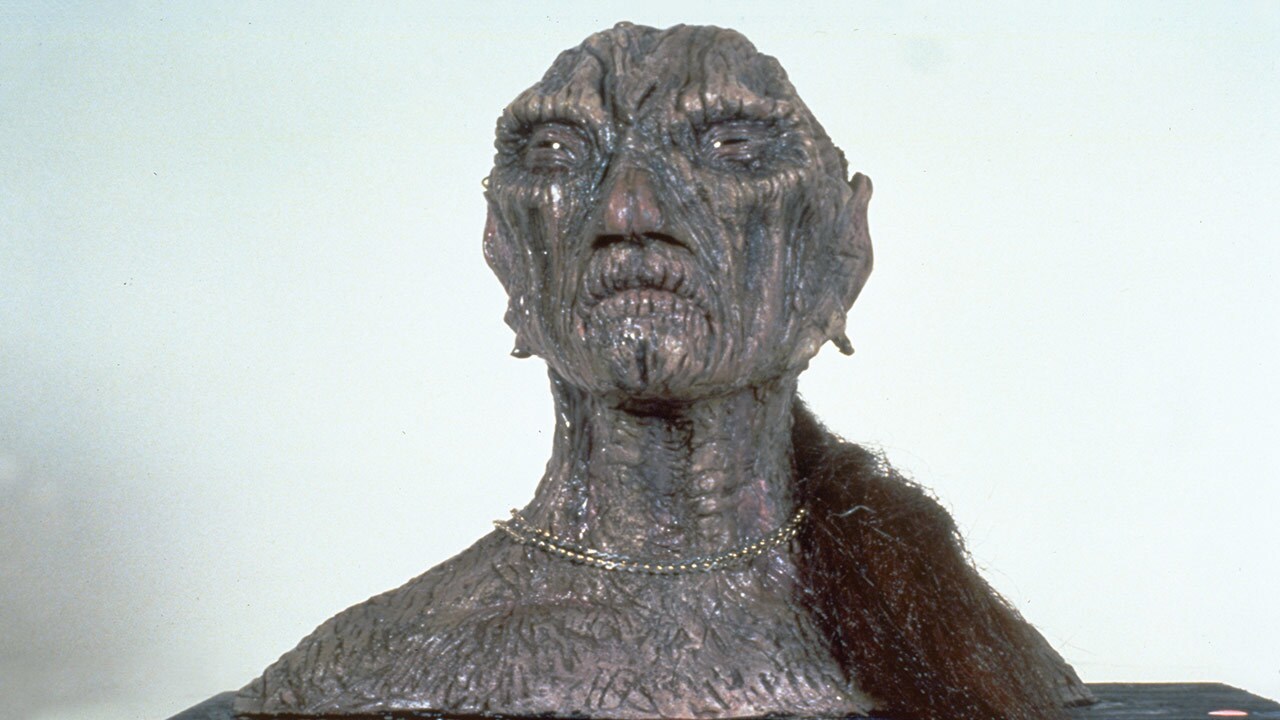 1. Their bodies make them ideal for dangerous jobs...
When you think Weequay you may immediately think pirate and that's because Hondo Ohnaka rolls with an impressive crew of smuggling thugs. The most common jobs for these guys usually involve some sort of dangerous activity. Pirate, bounty hunter, and bodyguard top the list of most common Weequay work, and it's mainly because their tough, leathery skin, make them ideal for physically strenuous activity. They have a natural resistance to blaster fire, so they certainly come in handy for a Hutt in need of protecting. Weequay also have recessed eyes to protect their vision from the elements while living in harsh atmospheres. They do particularly well on planets like Florrum, a dry, barren world covered in sulfurous geysers.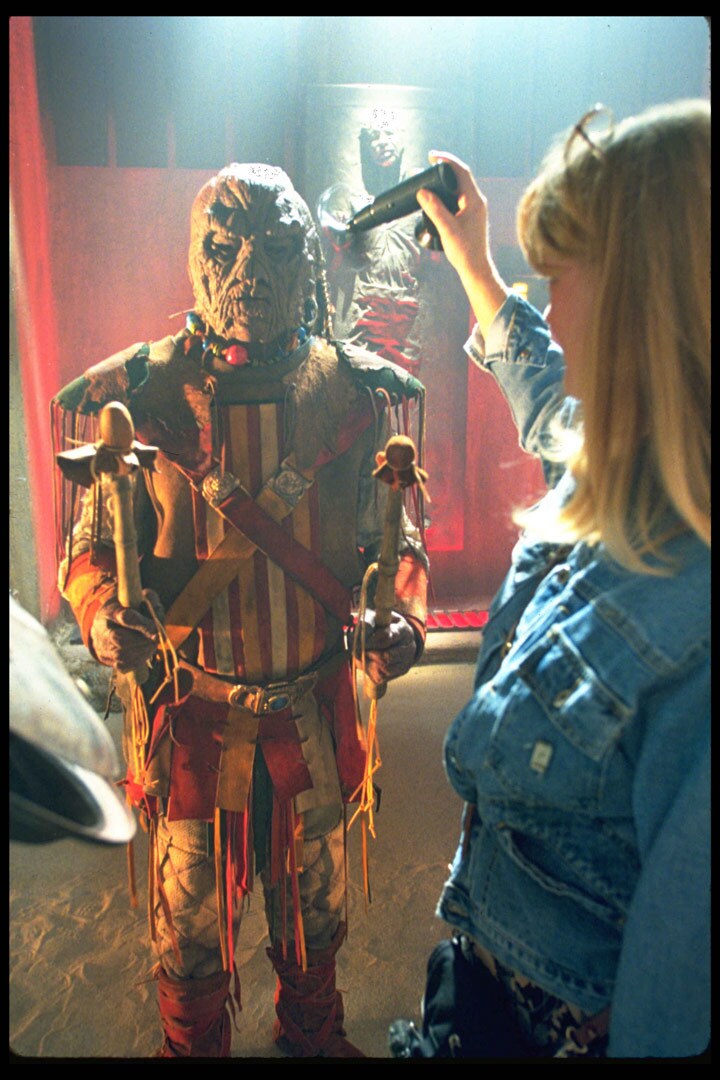 2. ...but they're not all bad.
It's true that some alien species are predominantly evil (I'm looking at you, Hutts!) but the Weequays get a bad rap that is not entirely deserved. Take a look back at the Battle of Geonosis from Attack of the Clones and you may catch a glimpse of two Weequay Jedi, Que-Mars Redath-Gom and Sora Bulq. Though their appearances are slim, it's great to see that it's possible for these guys to be Force-sensitive. With the Special Edition release of Return of the Jedi in 1997, we got another seemingly non-evil Weequay with the character of Ak-Rev. He's a member of the Max Rebo Band, and we're not saying that clears him of any shady business dealings but he sure can beat a mean drum.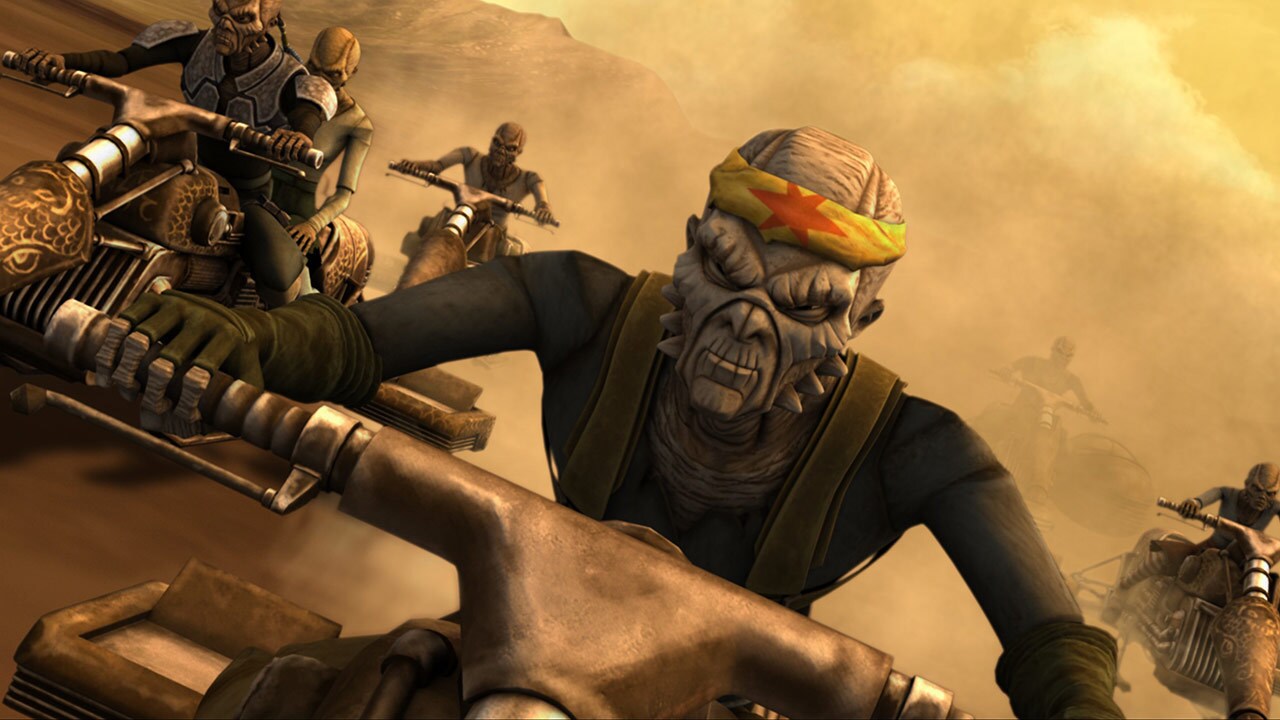 3. OK, a lot of them are bad. Even to droids.
Weequays just seem to have a taste for violence and conflict. Hondo Ohnaka's own boots were stolen off a Corellian, and if you set foot in any Weequay establishment, there's a chance you can get knocked out with little-to-no explanation. But it's not only living, breathing creatures that Weequays terrorize. Yep, not even droids are safe from the wrinkly fists of the pirates. They sometimes use their scavenged droids for full blown gladiator fights as seen in The Clone Wars episode "Nomad Droids." The ASP General Purpose Droid named K0-5D was one such droid that was heavily modified by the Weequay pirates to battle R2-D2 and C-3PO -- before they were thankfully saved by Grievous blowing a hole into the pirate ship. Phew!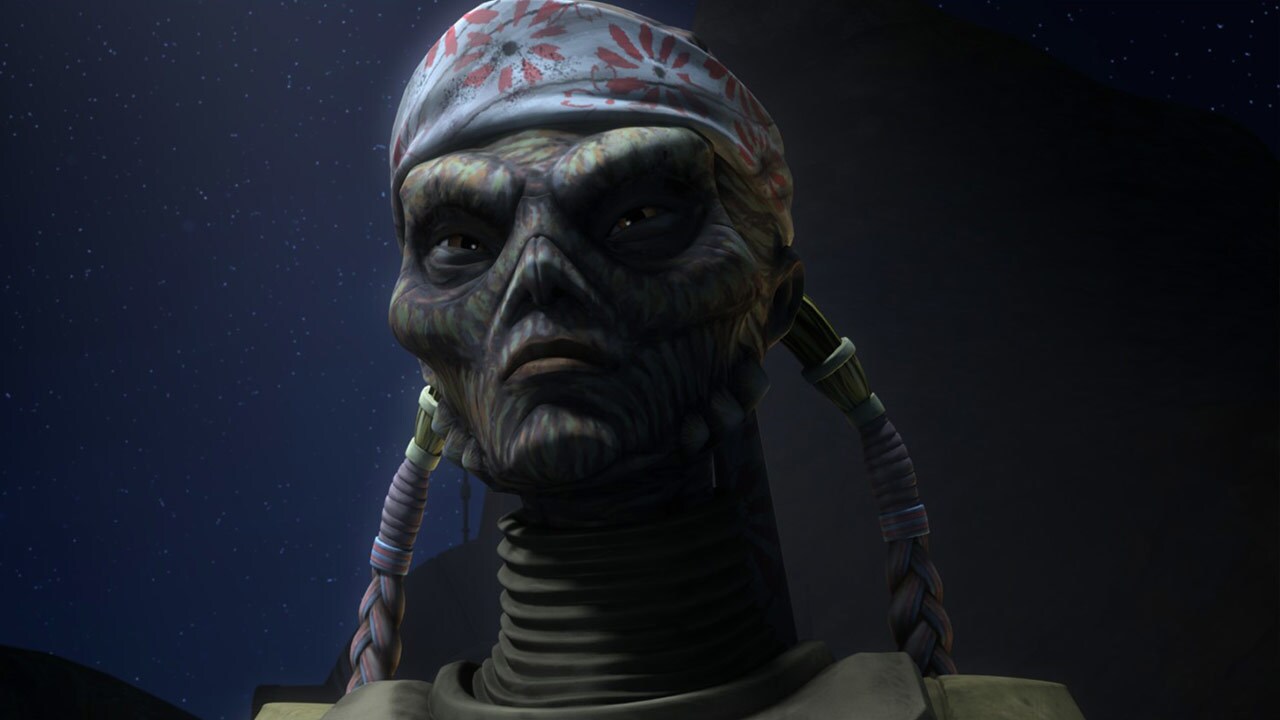 4. They reference a Lucasfilm and Disney film.
If you read this column or you really know your Clone Wars trivia, you know that the creators of the show love to sneak film references into objects, episode names, ships...you name it. The Weequays have a few of those in their species history, first in the bounty hunter Kiera Swan. Swan's name is an homage to Keira Knightley's character in the Pirates of the Caribbean series, Elizabeth Swann. Knightley played the handmaiden Sabé in Star Wars: The Phantom Menace. But it doesn't end there. Before the notorious contest in "The Box," Count Dooku introduces Swan and claims she won the "Obsidian Sphere," presumably another fighting competition, twice. That name isn't random -- it's a reference to the Pirates of the Caribbean film, The Curse of the Black Pearl.  Fans of Indiana Jones and the Temple of Doom might have noticed the nod in the form of Hondo Ohnaka's yacht. Named for two of Ohnaka's favorite things, Fortune and Glory is also plucked from a line between Indy and Short Round. "What is Sankara?" Indy's sidekick asks. "Fortune and glory, kid. Fortune and glory."
Fun fact #1: If you thought the movie references were done, you'd be wrong. When George Lucas was working with concept artist Thang Le on the pirate gang's speeder bikes for The Clone Wars, they turned to an old Joe Johnston design as reference. The reason? Lucas wanted something with a Mad Max vibe.