And learn more about the mysterious past of Ty Yorrick, saber-for-hire, in a brand-new character video from Star Wars: The High Republic.
You might say that Ty Yorrick looks strong enough to pull the ears off a gundark.
In the first original graphic novel from the era of Star Wars: The High Republic, the Force-sensitive monster hunter takes the spotlight in Star Wars: The High Republic: The Monster of Temple Peak written by Cavan Scott with art by Rachael Stott. Today, StarWars.com is thrilled to announce that The Monster of Temple Peak will be released in four epic monthly installments from IDW beginning in August of 2021, and reveal the first glimpse at what's to come.
But who exactly is this lightsaber-wielding Tholothian? A brand-new character short, which you can watch below, explores her backstory in more detail.
"Ty Yorrick is a character I've wanted to introduce to Star Wars for a long time," Scott tells StarWars.com, "and The High Republic has provided the perfect opportunity. A monster hunter and mercenary, Ty is a mystery to just about every one who meets her. She has created quite the reputation for herself and is known on many worlds only by the title 'saber-for-hire.'"

"She plays a key role in both The Rising Storm and Race to Crashpoint Tower this June, then we shine a spotlight on her -- and her past -- in The Monster of Temple Peak," adds Mike Siglain, the creative director for Lucasfilm Publishing. "She's quickly becoming one of my favorite new characters, and not just because she's a monster hunter, though that certainly helps."
In the past, Yorrick was once a Padawan learner, on the path to becoming a Jedi, Scott says, which explains where she got her trademark weapon. "She built it long ago, back when she was training in the Jedi Order," he explains. Whether or not she was among the Lost Twenty -- those rare Jedi Masters who chose to walk away -- remains to be seen. However, Scott suggests there is a connection between his newest work and his original drama centered around Count Dooku. "In The Monster of Temple Peak we'll discover what happened to set her on a very different path than she expected and how a crisis in her past links to events hinted at in my audio original Dooku: Jedi Lost," Scott says. We can't wait!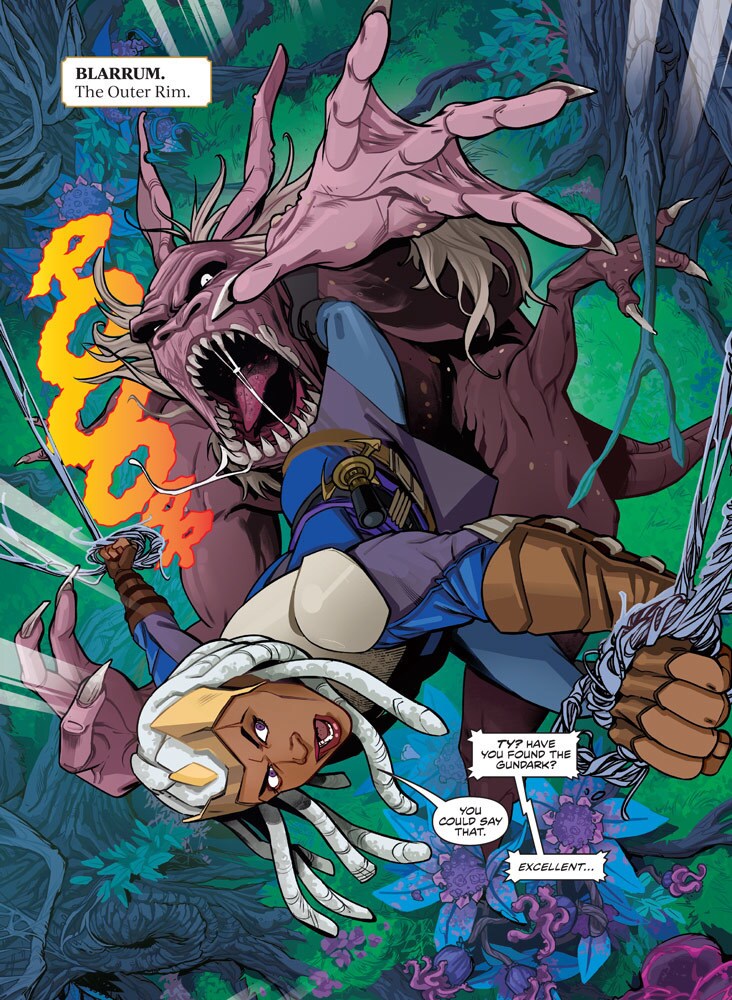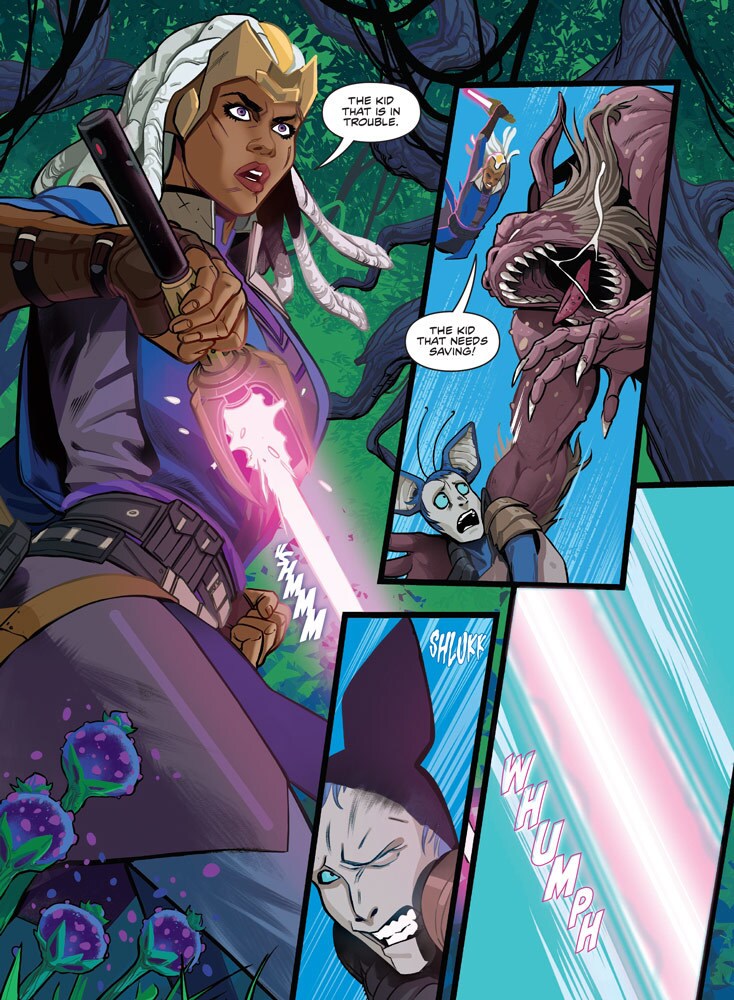 To learn more about Ty Yorrick, check out the latest episode of This Week! In Star Wars below for the premiere of a new character short introducing some of her mysterious backstory.