Meet the fan who painstakingly recreates Star Wars models, including Luke's T-16 Skyhopper.
Most Impressive Fans is a feature highlighting the amazing creativity of Star Wars devotees, from cosplay to props. If there's a fearless and inventive fan out there, we'll highlight them here.
A reckless flight through Beggar's Canyon left Luke Skywalker's T-16 Skyhopper grounded, his dreams of escaping dusty Tatooine momentarily relegated to a handheld model of his spacecraft.
But it was that model, along with the fleets of TIEs and X-wings and hulking Star Destroyers, that sparked Jason Eaton's imagination.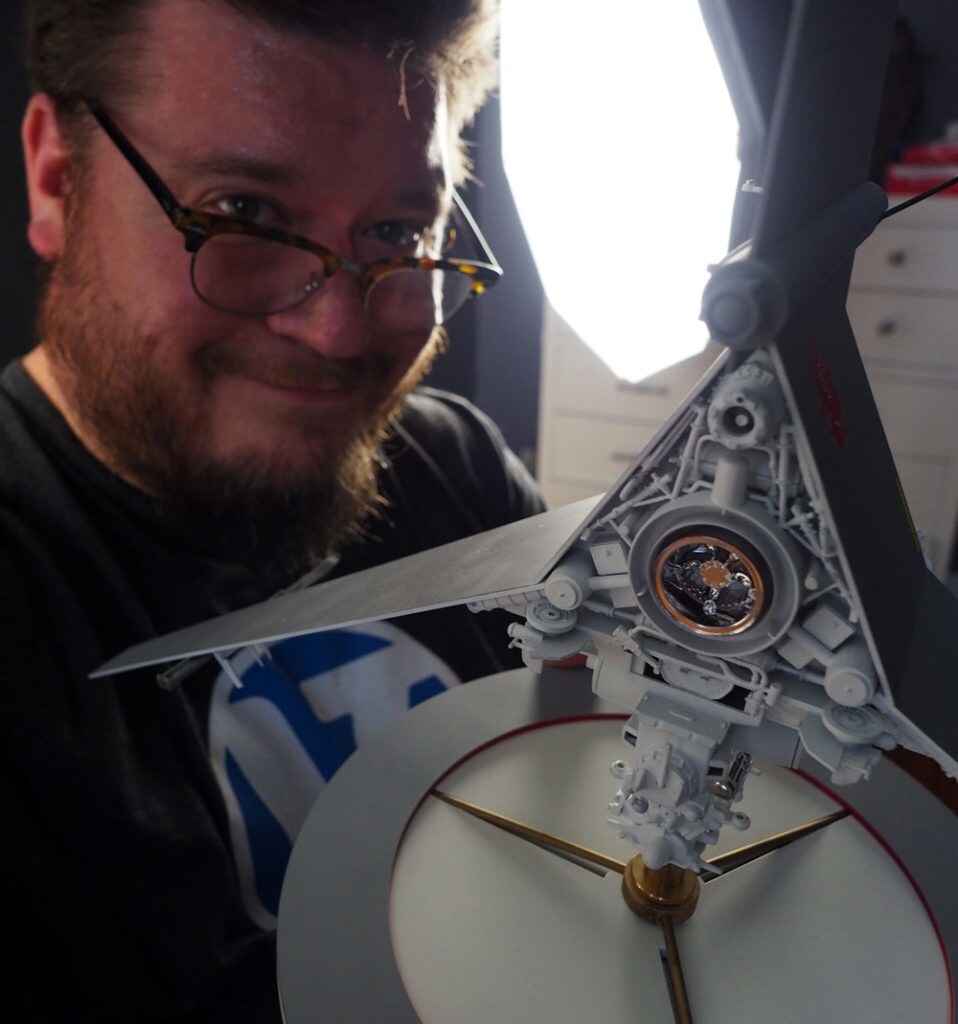 For years, the 43-year-old has spent his free time meticulously recreating models to authentically replicate builds direct from the Lucasfilm special effects workshop. He's so dedicated to accuracy, he's quizzed the likes of ILM legend Lorne Peterson and others for hints on what vintage model kit, now procured on eBay, has just the right pieces to complete every last detail. Sometimes the answer sends him scavenging for vintage tape wheels and other detritus, and his works are often labors of love, including some that must be stripped down and repeatedly rebuilt as new information comes to light.
But Jason never gets tired of walking in the footsteps of the original model makers.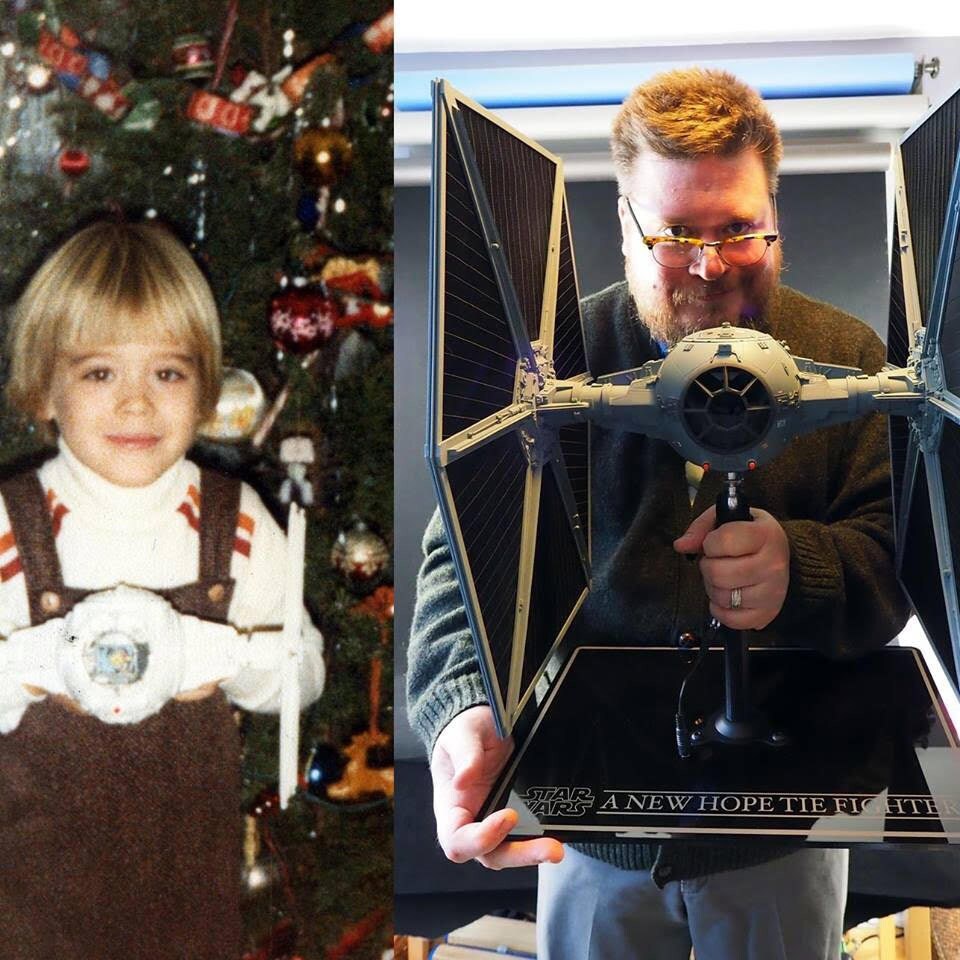 "What I wanted to be when I grew up was the guy who built TIE fighters and blew them up," Jason says. "This is the closest thing to that."
'I would swear that's the original'
Among his staggeringly detailed replica creations, each arguably ready for its closeup, is a model for the elusive Death Star crane, which was glimpsed only briefly and from a single angle in one shot during the trench run in A New Hope. Jason and his like-minded hobbyists backwards engineered the piece to identify the details they could, then made up the rest as they went along. "I take a perverse pleasure in building the things no one loves," Jason jokes, calling it "perhaps the greatest model I've ever made" after Peterson himself complimented it. "If I didn't know better, I would swear that's the original," he told Jason.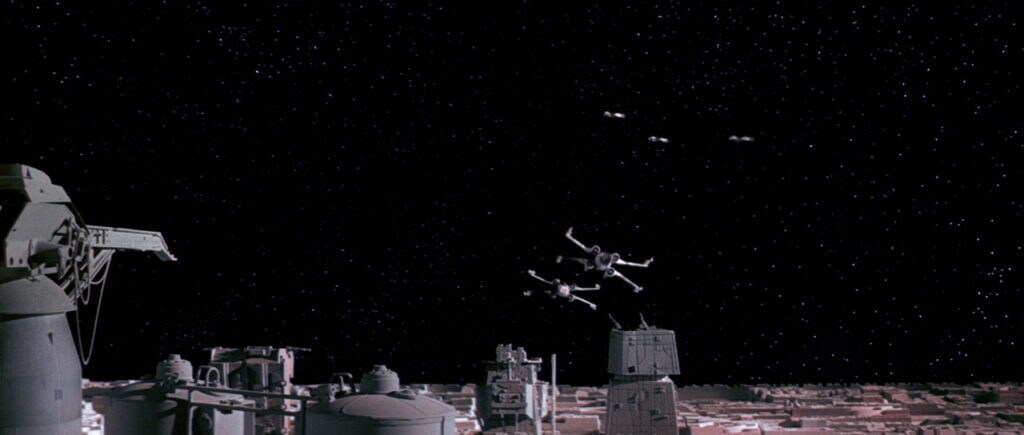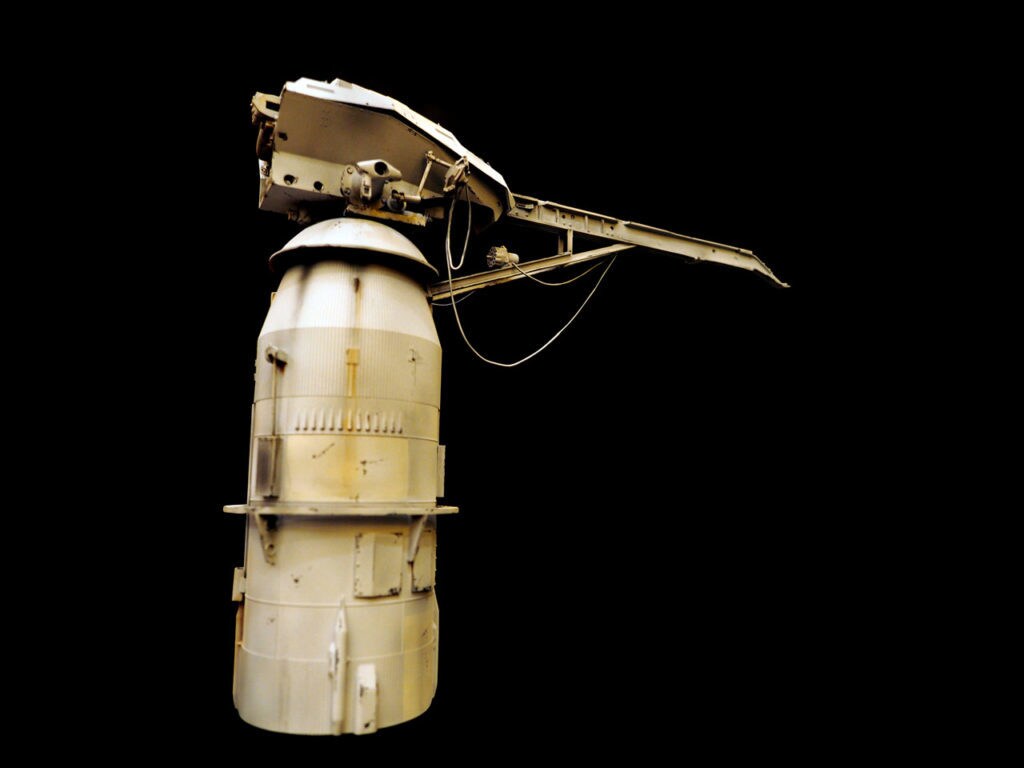 But most of the time, Jason scours books and the web for images, studies the original models when he gets the chance, and, yes, calls in the ILM model makers he's connected with over the years when he needs an expert opinion. "When Star Wars fans realize there are a small dedicated group like us out there remaking or expanding on what was done in a hot Van Nuys warehouse 40 years ago, they really get excited," Jason says. As for the original special effects masters he's met along the way? "They're kind, but they say that we're crazy," he laughs. Peterson once told him, "It's bananas that you guys figure all that out." The Baltimore, Maryland, graphic designer by day also moonlights creating paint masters for Sideshow Collectibles, and on occasion that work has brought him into the heart of Skywalker Ranch where he's encountered his model muses up close. Altogether, it's the perfect formula for Jason's models to be most impressive.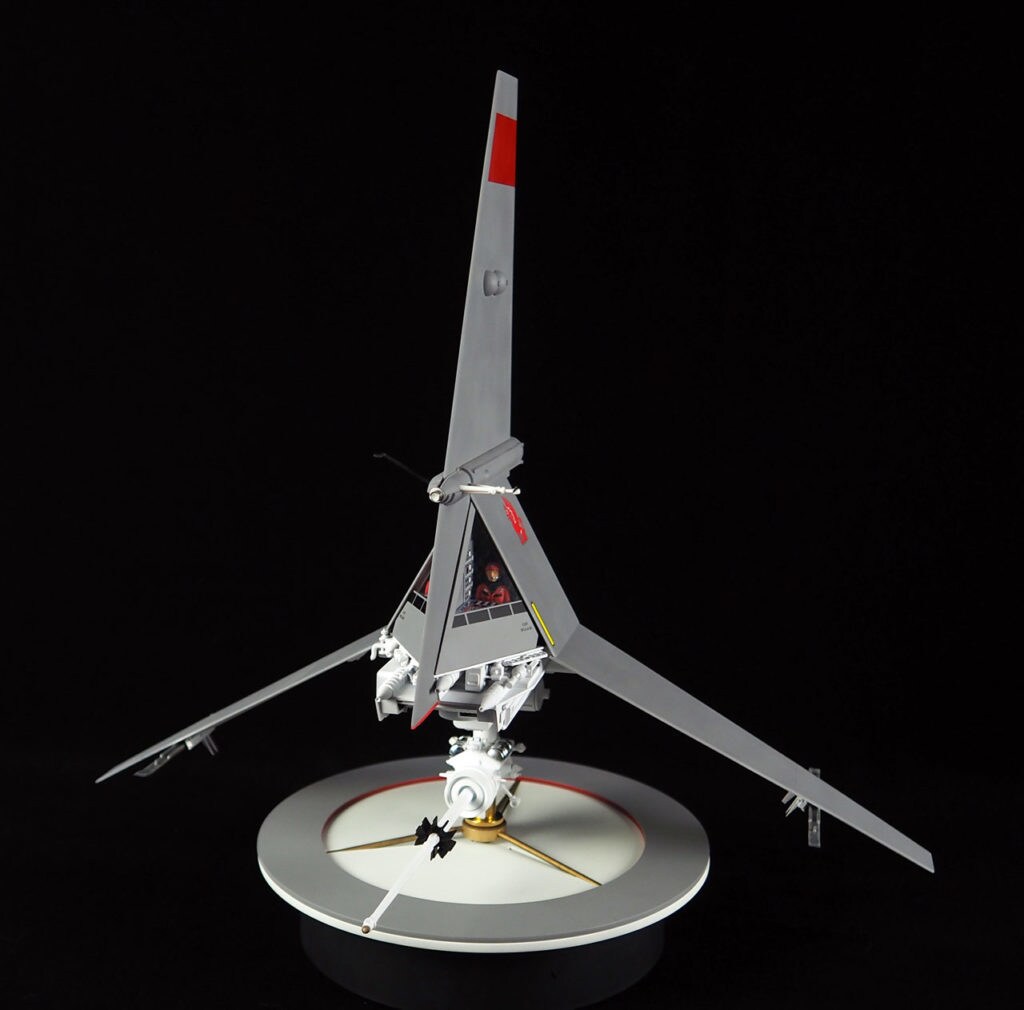 Take, for example, Jason's T-16 Skyhopper. "It's a model. It's a prop. It's the only Colin Cantwell prototype that made it into the film," Jason says, referring to the scene at the Lars homestead where a young Luke is seen idly dreaming with the model in hand.