Get full details on the new mobile game, which sends fans on their own galactic adventure.
Who's the star of the next LEGO Star Wars game? 
The answer is a little surprising: It's you!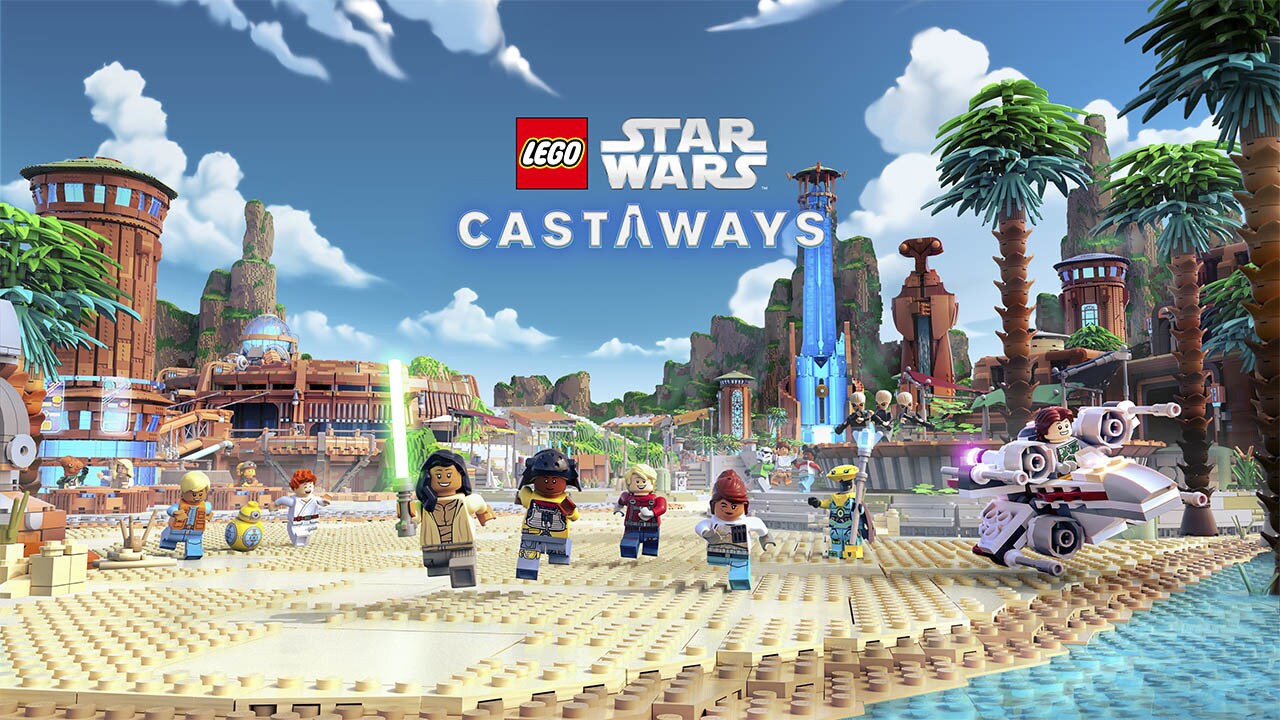 StarWars.com is thrilled to announce LEGO Star Wars: Castaways, the first online social, action-adventure LEGO Star Wars game coming November 19 to Apple Arcade, in which players build and customize their own in-game LEGO minifigure character. The heroes of their own Star Wars adventure, gamers will visit a mysterious new planet, meet and team up with friends (other "Castaways"), race Microfighters, and experience classic Star Wars moments. They'll also unlock hundreds of collectible pieces to customize their minifigure and solve a mystery to save this community of Castaways on the ruins of an ancient civilization. Throughout, players can battle foes, solve puzzles, and hone skills in battle and flight simulations; those looking to share the fun can hang out with friends in the Social Hub and communicate through LEGO emotes, as well as challenge parents, siblings, and friends in the Hippodrome, or join forces to complete quests to earn rewards. 
Playable across iPhone, iPad, Mac, and Apple TV, LEGO Star Wars: Castaways will be available exclusively on Apple Arcade, Apple's popular game subscription service that offers unlimited access to a growing collection of over 200 premium games, for a low monthly subscription of $4.99 with a one-month free trial.
Stay tuned to StarWars.com for more on LEGO Star Wars: Castaways, and check out screenshots below!