After 20 years making Star Wars LEGO sets, the brickmaker still has some new surprises ahead in functional vehicles from the new film and first Star Wars live-action series.
Even in LEGO brick form, the ominous black wings of Supreme Leader Kylo Ren's personal shuttle straighten to come in for a landing and tilt for flight. And in a bit of movie magic, the wings on the new brick version can also retract, impressively collapsing in on themselves thanks to simple mechanics.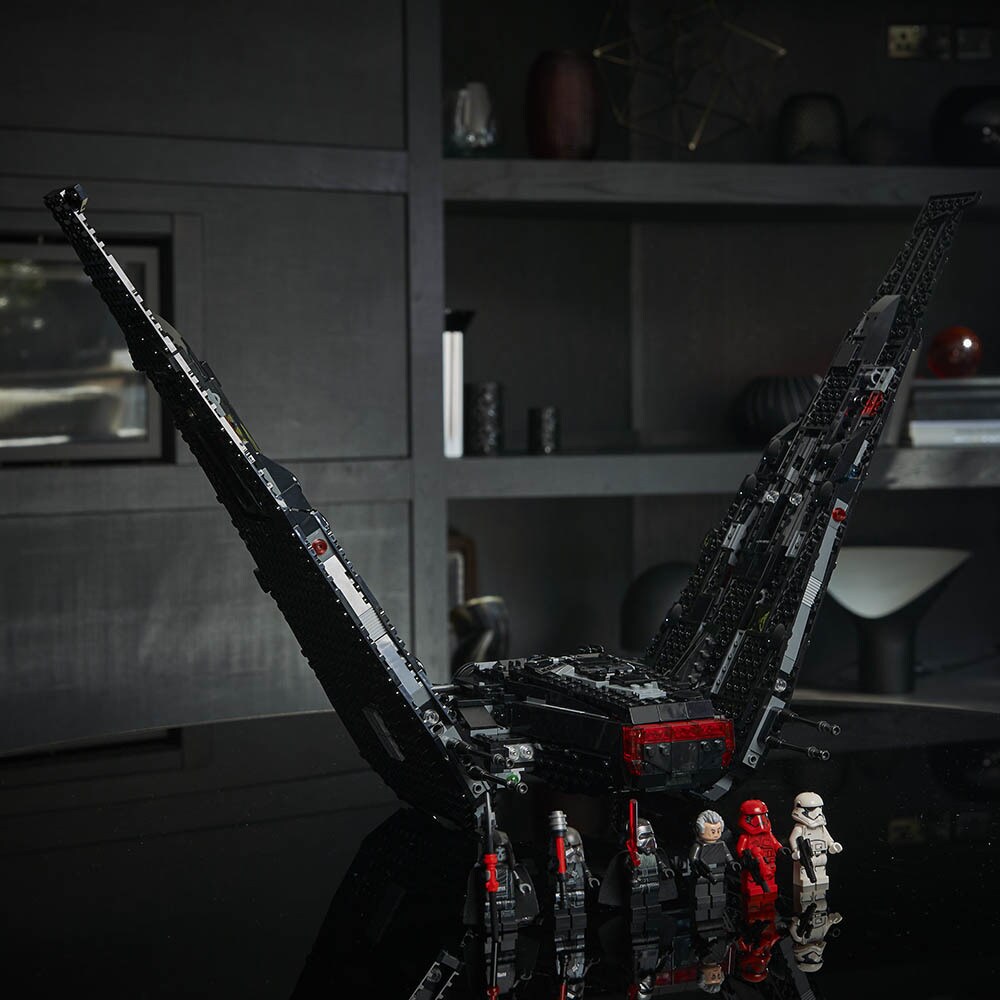 That functionality has become an essential part of adding nuance and depth to the LEGO Star Wars creations over the 20-year collaboration between the two pop culture icons, says Leah Barash, a spokesperson for the LEGO Group. For the children building the sets to recreate scenes from the trailer of Star Wars: The Rise of Skywalker at home, it comes down to playability. But older fans also enjoy the attention to detail, which makes sets destined for display endlessly posable.
"Part of bringing all of this to life is that we are fortunate enough to have a lead designer who's been working on the product line for the entirety of our partnership," Barash adds, in a nod to LEGO's design director for Star Wars, Jens Kronvold Frederiksen. "He's able to really find nuances that keep getting it closer and closer to those real-life vehicles and models."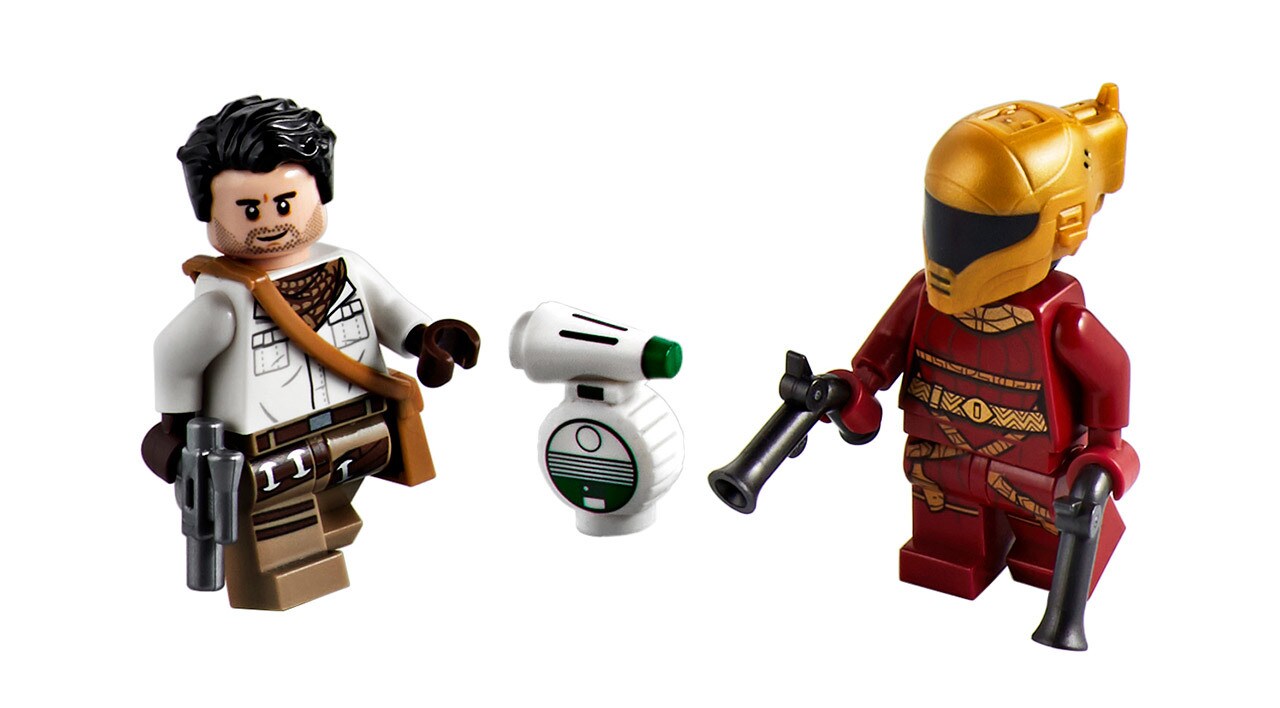 Earlier this month on Triple Force Friday, the LEGO Group released eight new Star Wars sets, with five vehicles from Star Wars: The Rise of Skywalker, an AT-ST Raider from The Mandalorian, and a handful of new minifigures depicting some of the Knights of Ren, the mysterious Boolio, Cara Dune and the titular Mandalorian, and more.
Always in motion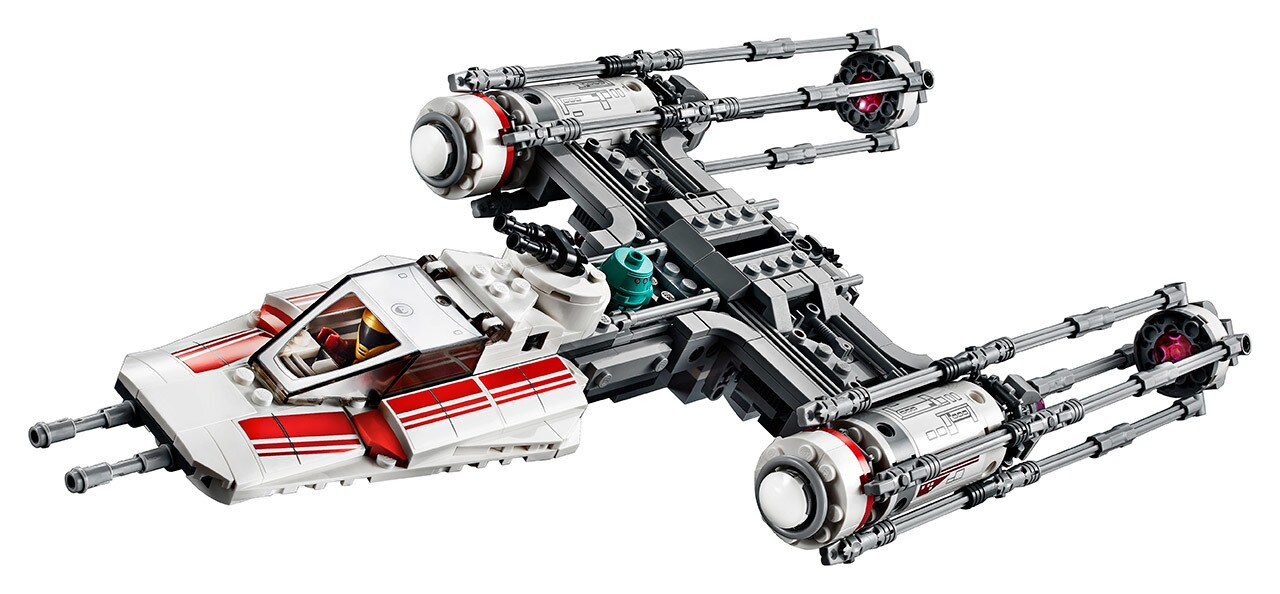 Several of the new sets, including a Y-wing featuring the first Zorii Bliss minifigure, feature levers and triggers for repositioning wings and deploying bombs. "Even though it is the classic brick…some of the functionality really brings it to life," Barash says, especially for Kylo Ren's new ride. "It really reflects how you're seeing it in the trailers and in the film where it looks like it's landing and taking off."
For Kylo's shuttle, the movement is triggered by a twist of the engine. On the Y-wing, it's a subtle movement of a concealed knob. "There's a lot of little hidden functionalities in these that make the roleplay come to life," Barash says, noting the implementation of handles in some recent sets like the Slave I allow kids to get a grip on flying their creations.
Creating a set for The Mandalorian presented its own new set of challenges, Barash says.
Star Wars has always been presented with a realistic and thoroughly used-future feel, but the first live-action series, set after the fall of the Empire, has an even grittier look than we're used to seeing.
With that in mind, the AT-ST Raider had to incorporate pieces in various shades of gray and brown to give the set more depth and differentiation from the uniform look of an Imperial-owned walker, Barash says. Designers also incorporated graphical elements for a red-hued paint scheme and exposed wiring running up one leg.
"Because we're not a solid molded figure or display piece and we have so many different sizes of bricks and studs, you can kind of do a mosaic feel," Barash notes.
A hunk of junk