Rey meets a young Luke Skywalker, battles Darth Vader, and more in this hilarious first look. Plus, check out the official key art for the special!
For Rey, this year's Life Day will be long remembered.
Lucasfilm released today a brand-new trailer for the LEGO Star Wars Holiday Special, coming November 17 to Disney+, offering a fun and frantic sneak peek at what's in store. In the trailer, Rey discovers an ancient "key" that sends her traveling through time and space, where she encounters legends of the past and seemingly brings together all Star Wars eras. Among the trailer's many memorable moments, Rey battles Darth Vader, with both pausing to admire the Child's cuteness; Lando opens presents, hoping for a cape; and two Han Solos politely ask each other who should shoot first. All told, the LEGO Star Wars Holiday Special looks to capture all of the trademark in-joke humor and action of LEGO Star Wars, while giving fans the Star Wars mashup they've long dreamed about. Watch the trailer below!

In addition, Lucasfilm and The Walt Disney Company released the official poster for the
LEGO Star Wars Holiday Special
-- a striking image prominently featuring Rey and Kylo Ren, the
Millennium Falcon
decorated in festive Life Day lights, and more charming details.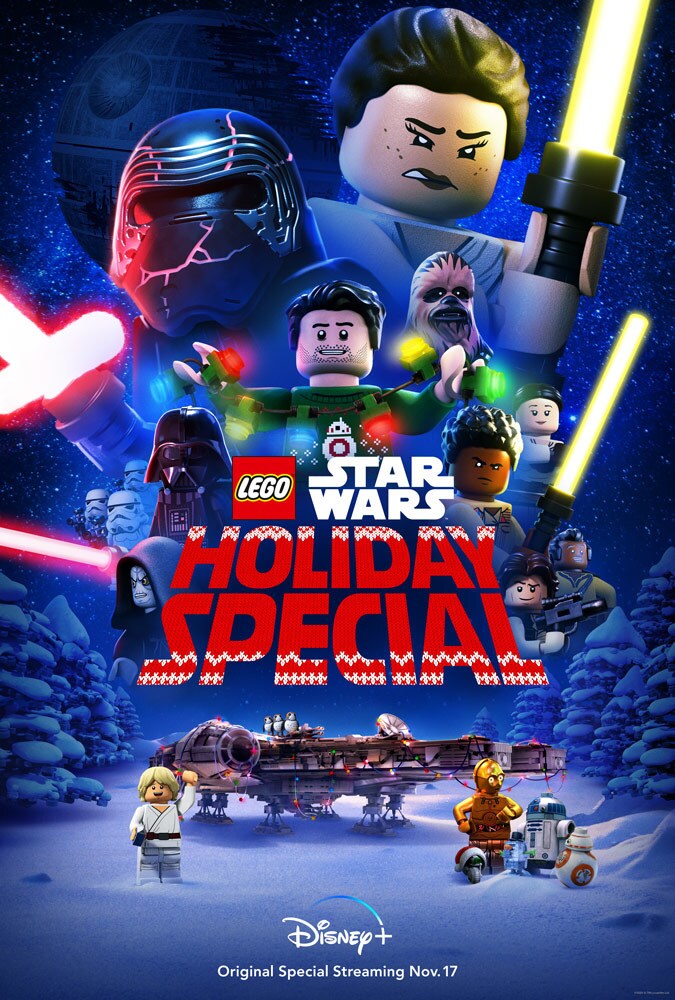 For more on the LEGO Star Wars Holiday Special, be sure to read StarWars.com's interview with Lucasfilm's James Waugh and Josh Rimes on the making of the Disney+ original.