The new series of animated shorts and full-length episodes will feature icons from across the saga!
Fans of bricks and blasters, get ready: LEGO Star Wars: All-Stars, a new animated adventure series that spans all Star Wars eras, will debut Monday, October 29, on Disney XD YouTube and DisneyNOW. Comprised of eight shorts and four half-hour episodes, the series features LEGO versions of the latest heroes and villains of the Star Wars galaxy alongside iconic characters including Kylo Ren, R2-D2, Young Han, Chewie, Young Lando, BB-8, and General Leia. You can check out a special sneak peek and the official key art below!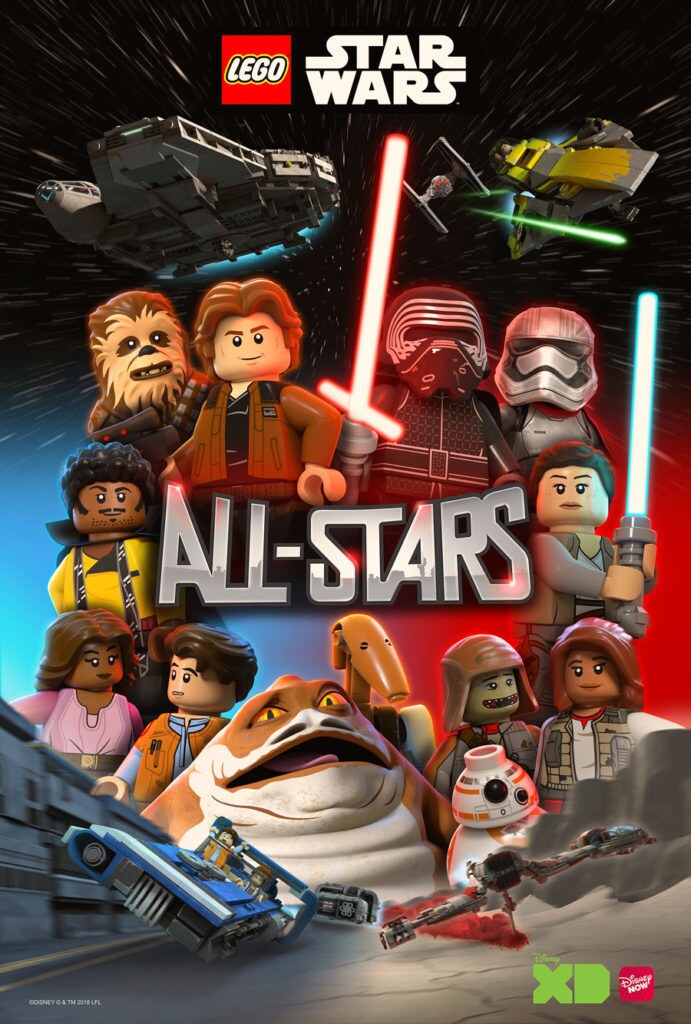 Look for the first five shorts to arrive daily the week of Monday, October 29, to Friday, November 2, culminating in a compilation special highlighting three additional shorts on Saturday, November 10 at 11:00 a.m. EST/PST. Following the debut of the shorts, four half-hour episodes will premiere Saturdays from November 17 to December 8 (11:00 a.m., EST/PST) on Disney XD and DisneyNOW.
LEGO Star Wars: All-Stars is a production of Wil Film, the LEGO Group, and Lucasfilm. Developed for television by Bill Motz and Bob Roth (LEGO Star Wars: The Freemaker Adventures, Penguins of Madagascar), they join Jill Wilfert and Erik Wilstrup as executive producers (LEGO Star Wars: The Freemaker Adventures).
StarWars.com. All Star Wars, all the time.