Did you forget about Halloween, young Padawan? No problem -- here are three costumes you can make at home!
It's easy to lose track of time when you're immersed in the world of Star Wars. You've been so busy reading the Ahsoka novel and watching the Rogue One trailer on repeat that you completely forgot that Halloween is only a few days away! Maybe next year you'll build that AT-ST costume of your dreams, but for now, it's time to be quick and crafty. If you're looking to go as someone (or thing) from a galaxy far, far away, these DIY Star Wars costumes might be the ideas you're looking for!
KYLO REN (Kylo-rina)
Dressing up as Kylo-rina will inspire your child to duel and dance as they trick-or-treat around the neighborhood! Since this ensemble requires a mask, I recommend this costume for kids ages 3 and up.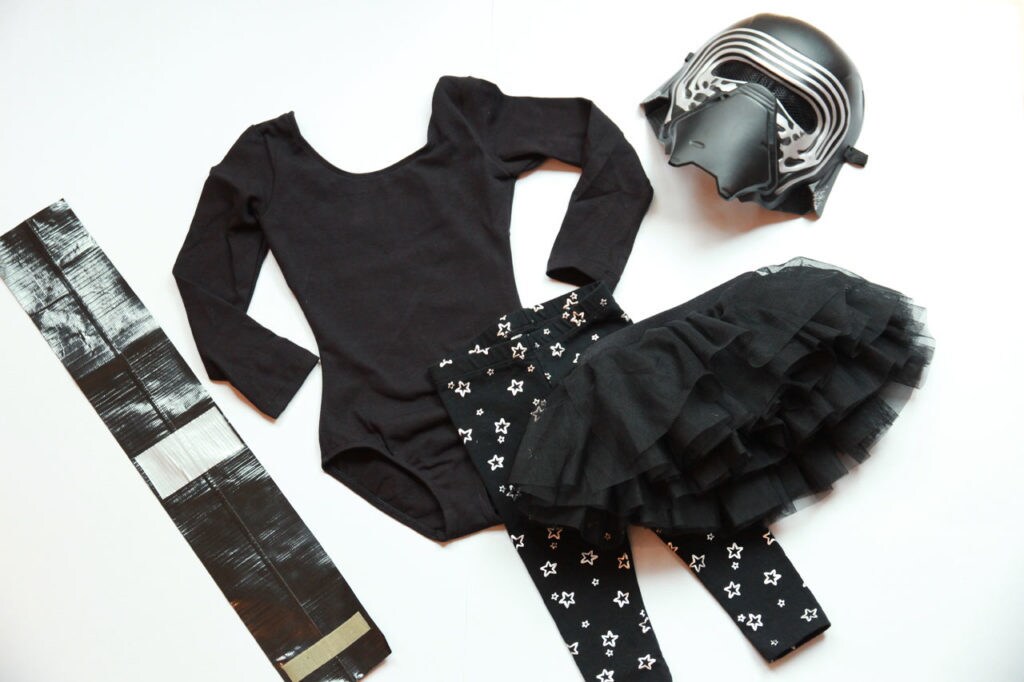 Supplies:*
Black leotard
Black tutu
Black leggings or tights
Duct Tape (in black and silver)
Adhesive Velcro
Kylo Ren mask
*The activities in this article should only be done with adult supervision.
Instructions for belt:

Measure your child's waist, add 1 additional inch, then cut 4 strips of black duct tape using that measurement.
Lay all 4 strips of duct tape flat.
Overlay the 1st strip onto the second. Repeat this step with the third and fourth pieces of duct tape.
Carefully place the base strips on top of each other. Trim any sticky areas of the belt.
Cut 1 strip of silver duct tape slightly shorter than the width of the belt, then place it in the center of belt.
Place the belt around your child's waist. Mark where you want the Velcro to be, then attach the Velcro onto the right and wrong sides of the belt.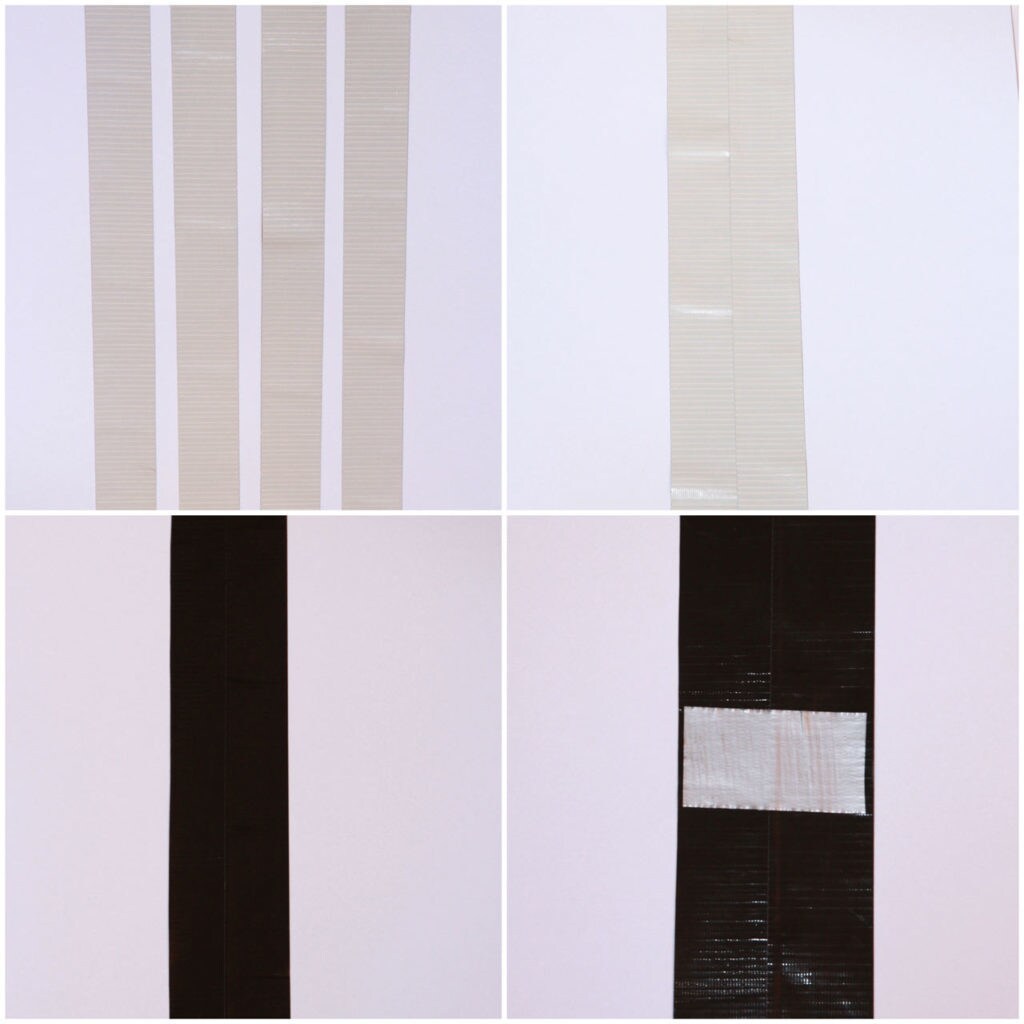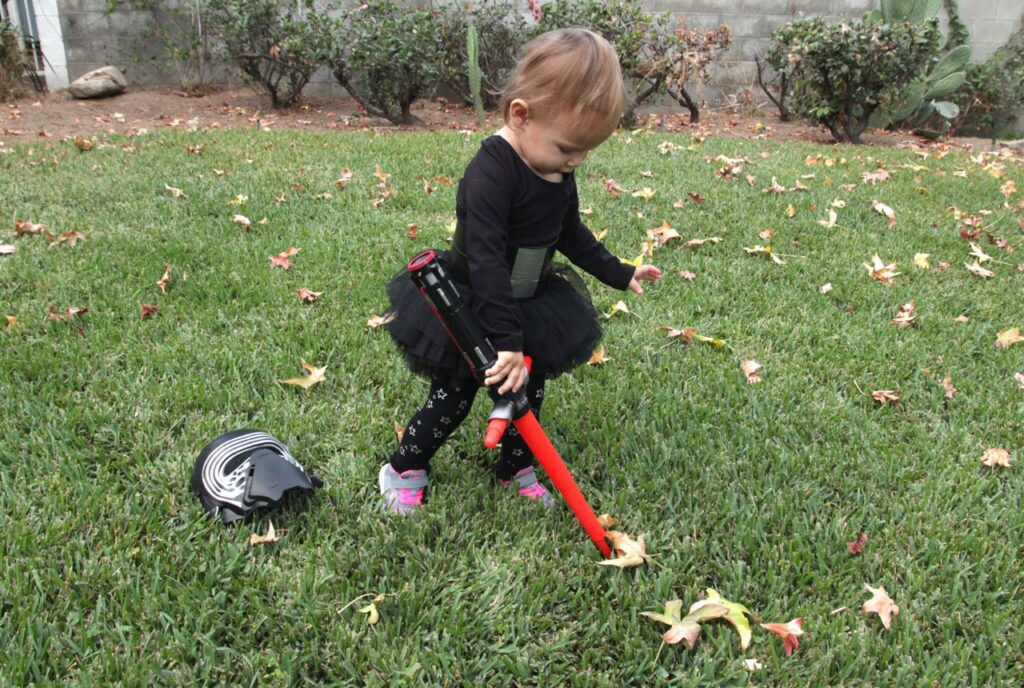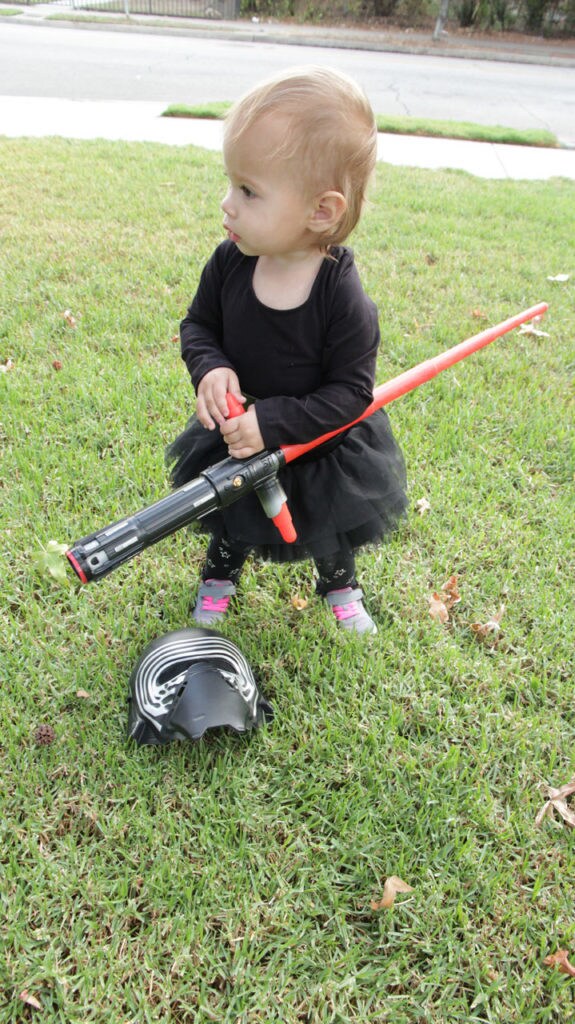 JYN ERSO
This is a great last-minute costume because you might already have these pieces in your closet! You can also wear this costume on a day other than Halloween. Because what better way to watch Rogue One in theaters than by dressing up like Jyn Erso herself!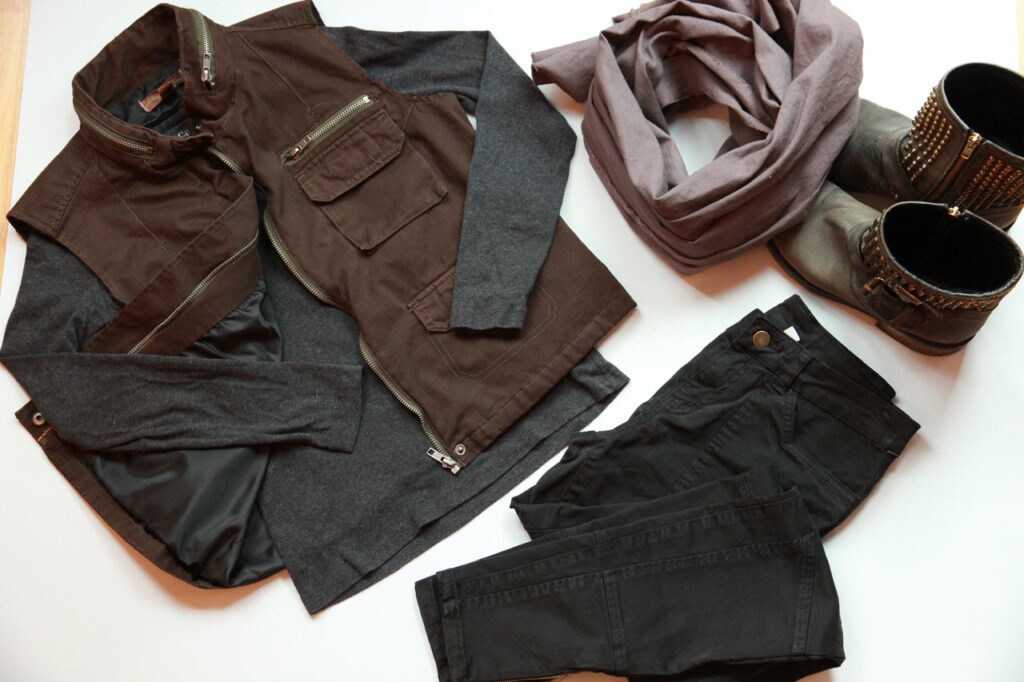 Supplies:*
Long-sleeve grey top
Black flat-front pants
Brown vest
Gray scarf or fabric
Boots
*The activities in this article should only be done with adult supervision.
Tips for Jyn Erso's vest:
Jyn Erso's vest is dark brown with large pockets in front. If you can't find one that looks similar, try altering a jacket instead! I found this army green jacket at a thrift store. First, I cut off the sleeves and then dyed the jacket chocolate brown. Voila! The jacket became a Jyn Erso-inspired vest!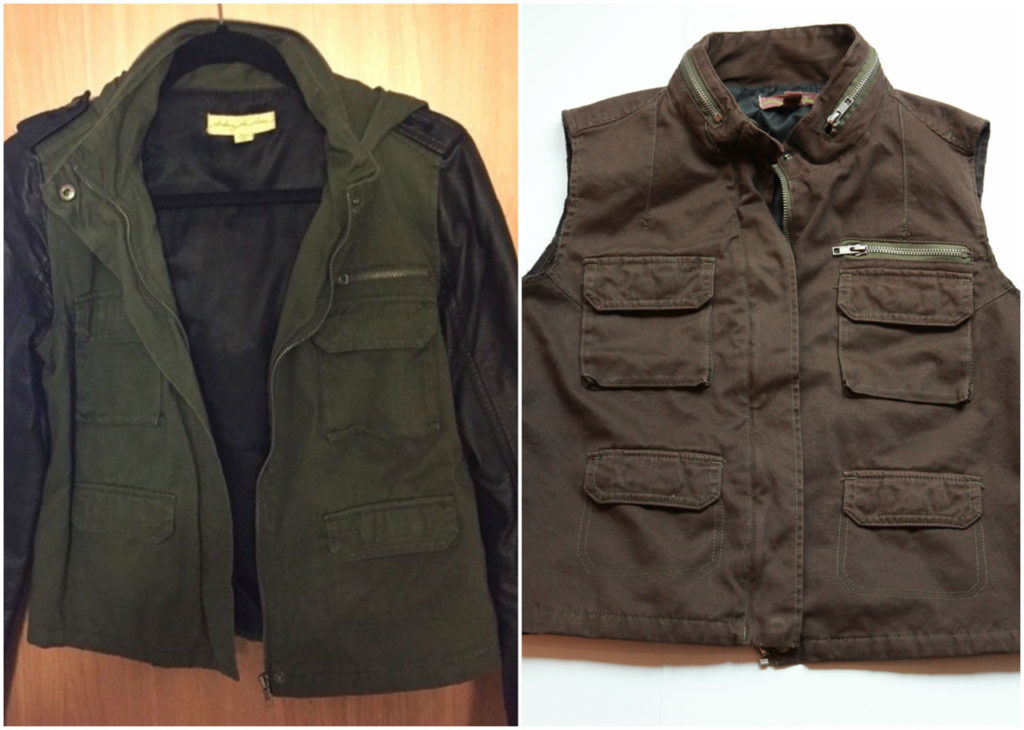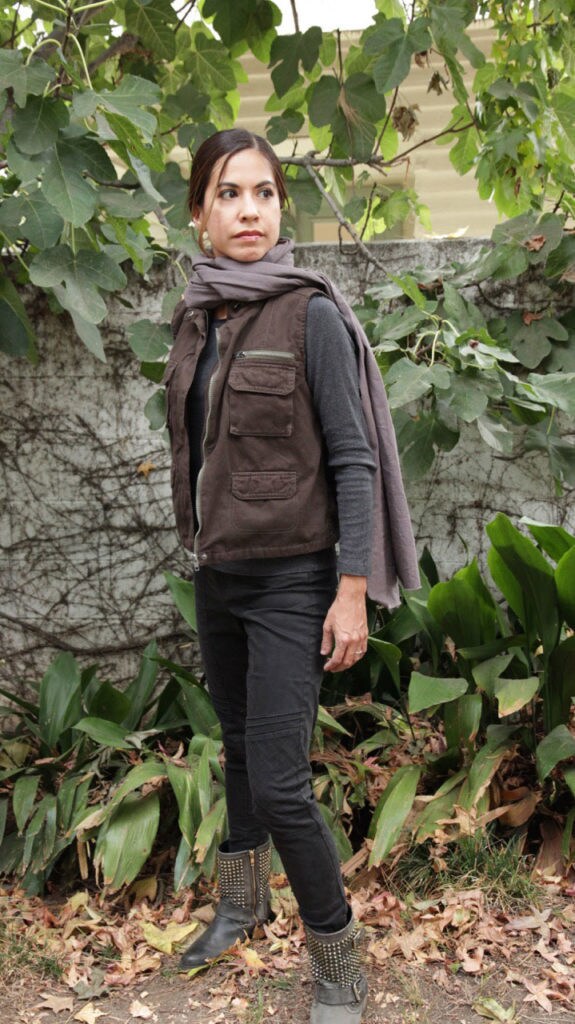 GNK POWER DROID (GONK DROID)
If you're looking to make a statement at your friend's Halloween party, then give this Gonk droid a go! If you're tall, the costume has a spookier effect since you will transform into a giant droid. This costume will require you to trundle along, but saying "gonk" over and over again is totally up to you!
Supplies:*
2 large utility bins
2 shoe boxes
Flexible aluminum duct
Spray paint (2 cans of gray, 1 can of black)
Black acrylic paint
Craft foam
Wireform Mesh (available at craft stores)
Elastic
Fine sandpaper
Garage Door top and side seal
Hot glue gun
Dremel or jig saw
Drill & small screws
*The activities in this article should only be done with adult supervision.
Instructions for Gonk body:

Find a utility tub that is appropriate for your height and will also give you enough room to walk.
Use a Dremel or jig saw to cut a large opening in the bottom of tub 1, an 8" x 8" square in the center of tub 2, and a large rectangle in the back of tub 2. (This will give your costume extra ventilation.)
Sand both tubs and wipe off any excess dust.
For tub 2, measure then cut 4 strips of the garage door seal. Use a hot glue gun to attach the strips on top of and around the square.
Measure the inside of both the square and the rectangle, then cut 2 panels of wirefoam mesh. Place mesh inside tub and use duct tape to secure it in place.
Use craft foam, paper cups and tubes to add extra details. Attach all pieces using hot glue.
Create a harness for the costume -- use 2 pieces of elastic to make an x across your shoulders. Step inside tub 1 and while holding it, place tub 2 on top. (You'll need an extra hand for this.) Place tape on elastic to mark how much length you need.
Drill a hole first, then drill a small screw into each elastic strap.
Stack tub 1 on top of tub 2 and then drill into both tubs. Two screws on each side will keep the tubs secure.
Measure then cut one strip of garage door seal to wrap around center of the joined tubs. Use hot glue to attach.
Spray paint both tubs and allow them to dry completely. (I recommend using a paint and primer spray paint to save time!)
Weather your droid by brushing a very light coat of black acrylic paint onto the body.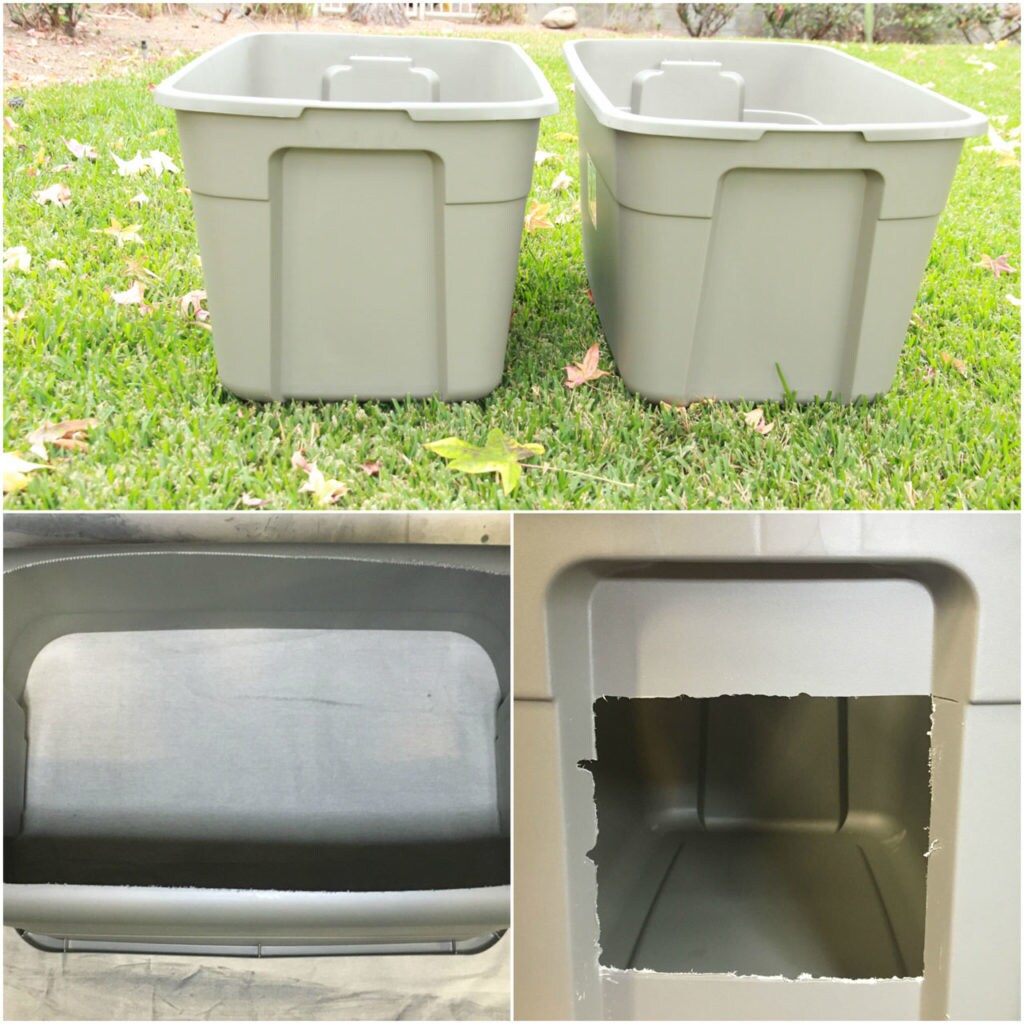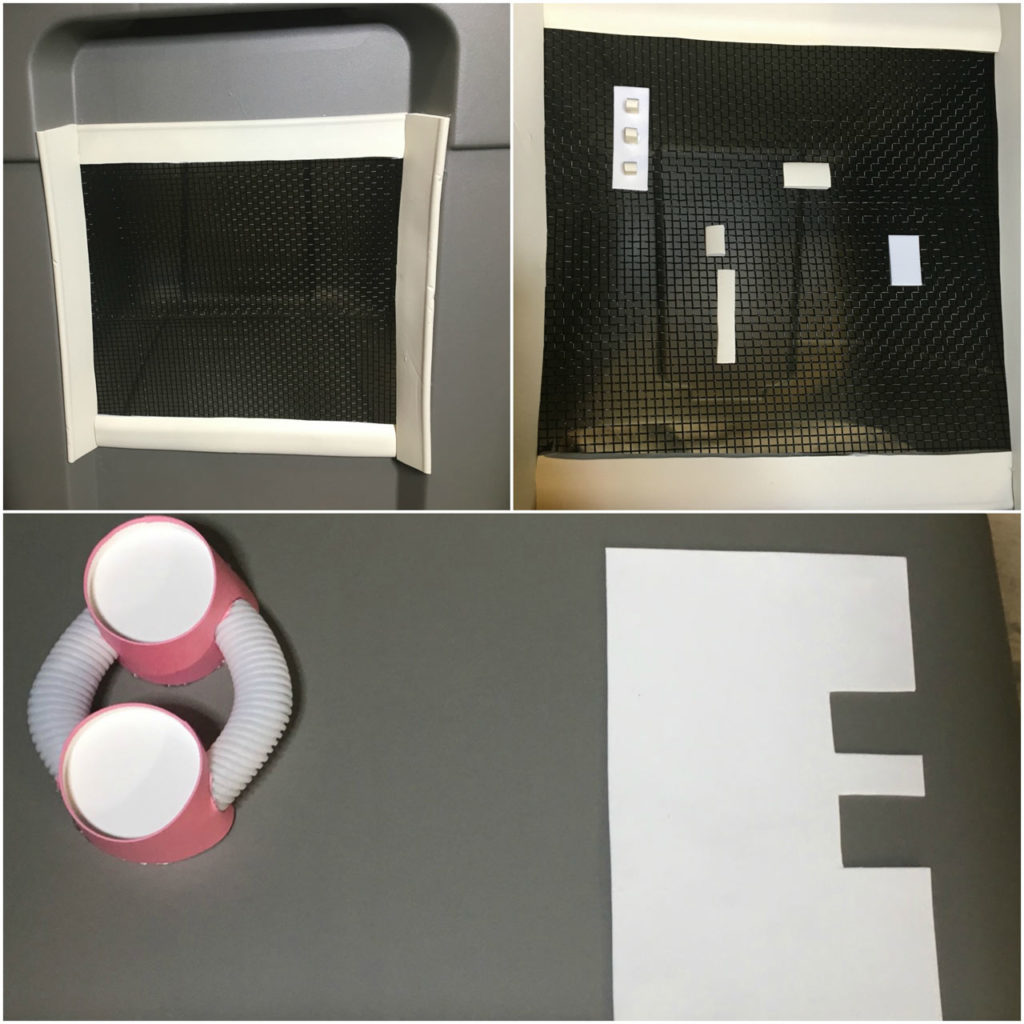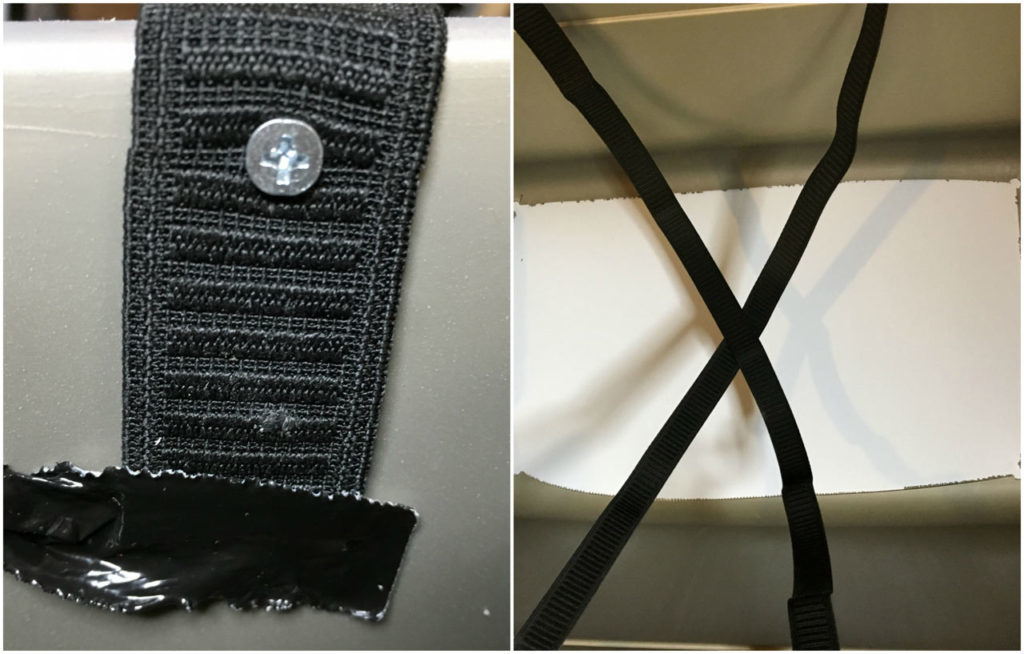 Instructions for the feet and legs:

Put the aluminum duct on top of the shoebox, closer to one side of the box. Then trace around the circle.
Cut out the circle on the inside of the tracing mark so the hole is slightly smaller than the duct. Repeat steps 1 and 2 for the second shoebox.
Expand the two pieces of duct and apply one coat of black spray paint. (Skip this step if you're short on time!)
When dry, place the ducts inside the shoebox holes. Wedge the ducts into the box and use duct tape on the inside to keep it secure.
Keep the droid legs attached to your pants by safety pinning around the wire part of the ducts.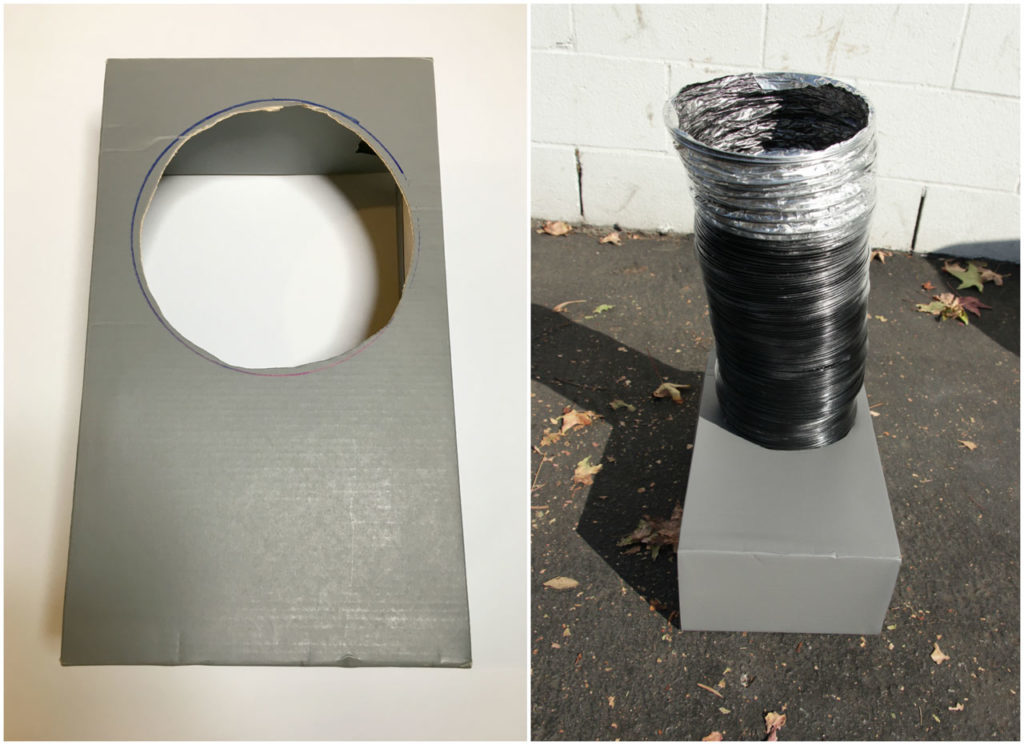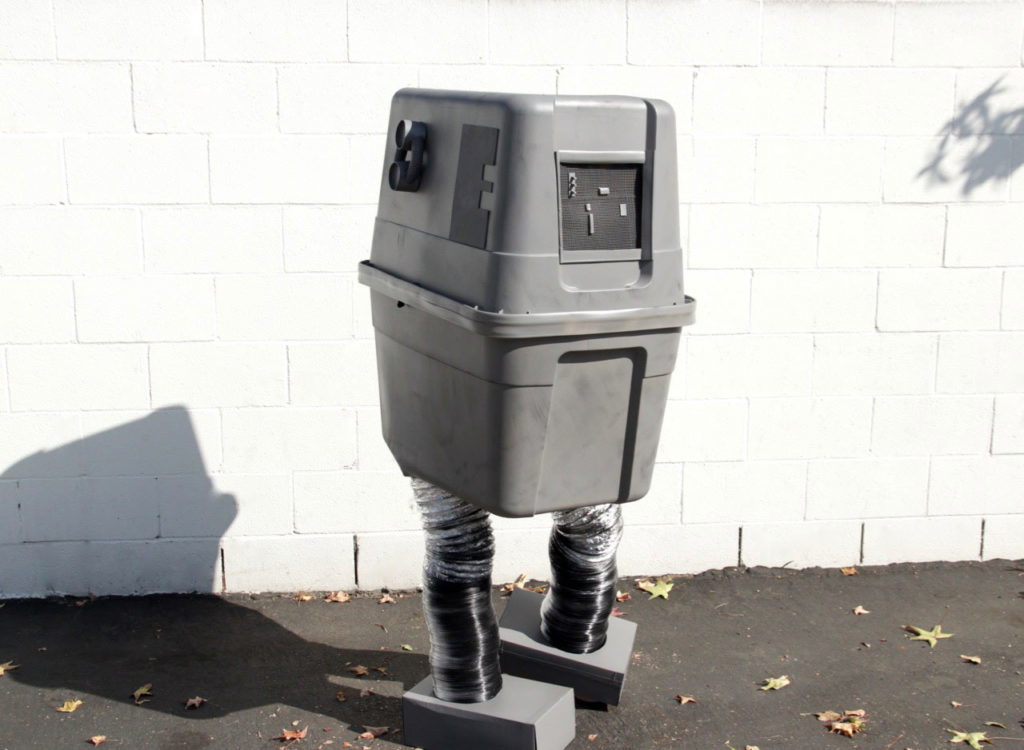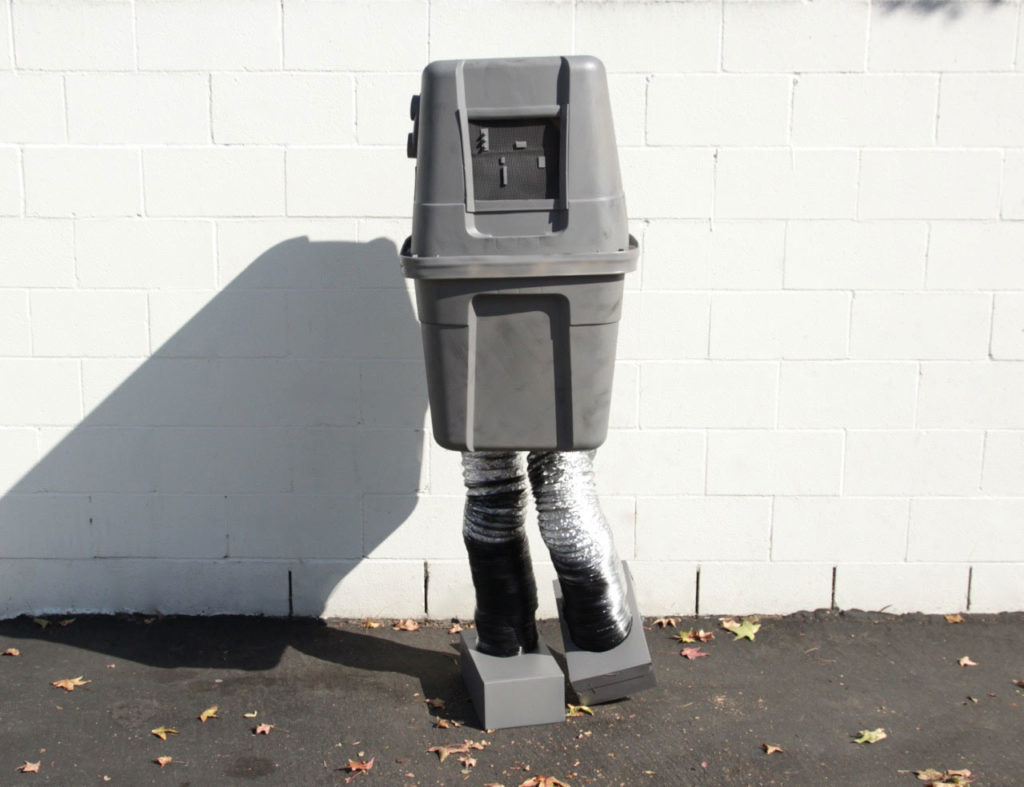 With just a bit of craftiness, you're now ready to do a First Order fouetté, lead your team of trick-or-treaters to victory, or shuffle like a droid!
For more DIYs, you can also check out this post, featuring Bathrobe Jedi and more!
Jennifer Landa is an actress, host, and crafter. Follow her on Twitter @JenniferLanda and for more Star Wars DIYs, visit her YouTube channel at www.youtube.com/jenniferlanda.