C-3PO's counterpart is no overweight glob of grease in this covetable and collectible couture handbag.
Loyal astromech R2-D2 has been called many things: Nearsighted scrap pile. Artooie. Clone Wars veteran. Rebel hero.
Jana Matheson, the chief creative officer of Judith Leiber Couture, humbly offers up her own take from this galaxy: cultural icon. The designer and her team have spent more than a year creating a fitting tribute to the squat droid that routinely helped keep the Republic, the Rebellion, and the Resistance out of trouble throughout the Skywalker saga.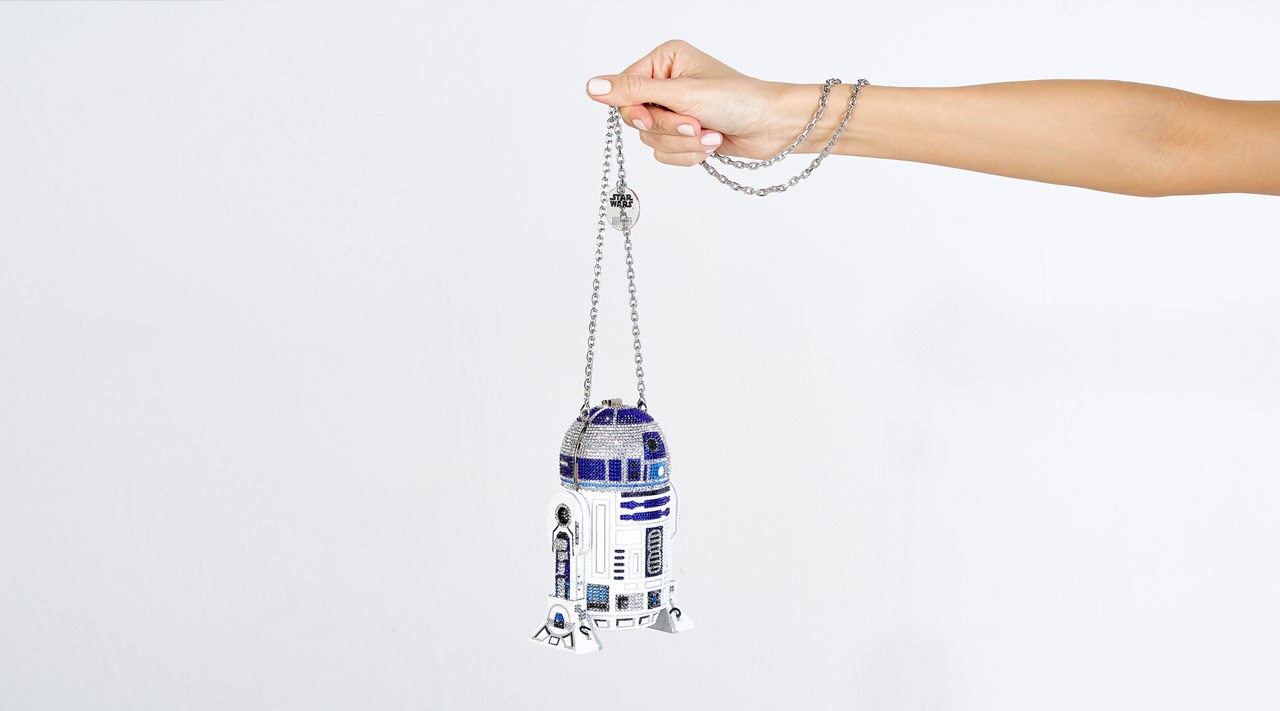 The final piece is functional fine art at its best, a feat of engineering and artistic execution worthy of the droid's status in pop culture. But it's more than the thousands of dazzling hand set European and 24K gold crystals that set this high-end handbag in Artoo's image apart from the crowd. Beyond its beauty, each one tells the story of the artisans and crafters whose hands helped complete it. The painting and beading process alone takes more than 80 hours, the work of a single artist skillfully nesting and angling each crystal to reflect the light just right. All told, it takes more than 150 hours of labor and a trip around the world before these droids are ready for action.
StarWars.com recently caught up with Matheson to learn more about the painstaking creative process and why R2-D2 is the perfect counterpart to the Judith Leiber legacy.
StarWars.com: I don't think R2-D2 has ever looked so stunning. Since Star Wars has a very used-future, gritty feel to it, what was it about this particular droid character that lends itself well to such a lovely representation?
Jana Matheson: I have always loved the charm of R2-D2. There is so much joy and nostalgia attached to the character; he is timeless, whimsical, and charming, all attributes of our bags as well. A perfect match.
StarWars.com: These bags are truly works of art! The whole thing, from concept to creation, takes over a year and each of the 9,000 crystals are handpicked and hand set into place. Can you walk us through the design process from crafting the brass and aluminum box in Italy to setting the final stone?
Jana Matheson: First, we make a 3-D model, then brass stamps are created. The pieces are then cut, hand soldered, plated, and polished. The painted artwork is designed. A crystal palette is selected. Then the design is hand painted, often with multiple revisions until the painting is perfect.
Next, each crystal is hand set like a puzzle -- by one artisan -- and nested together to reflect light perfectly. Then the box is dried in an oven, lined in leather, and inspected for quality.
Finally, the minaudiere takes one last trip across the globe, to its final destination.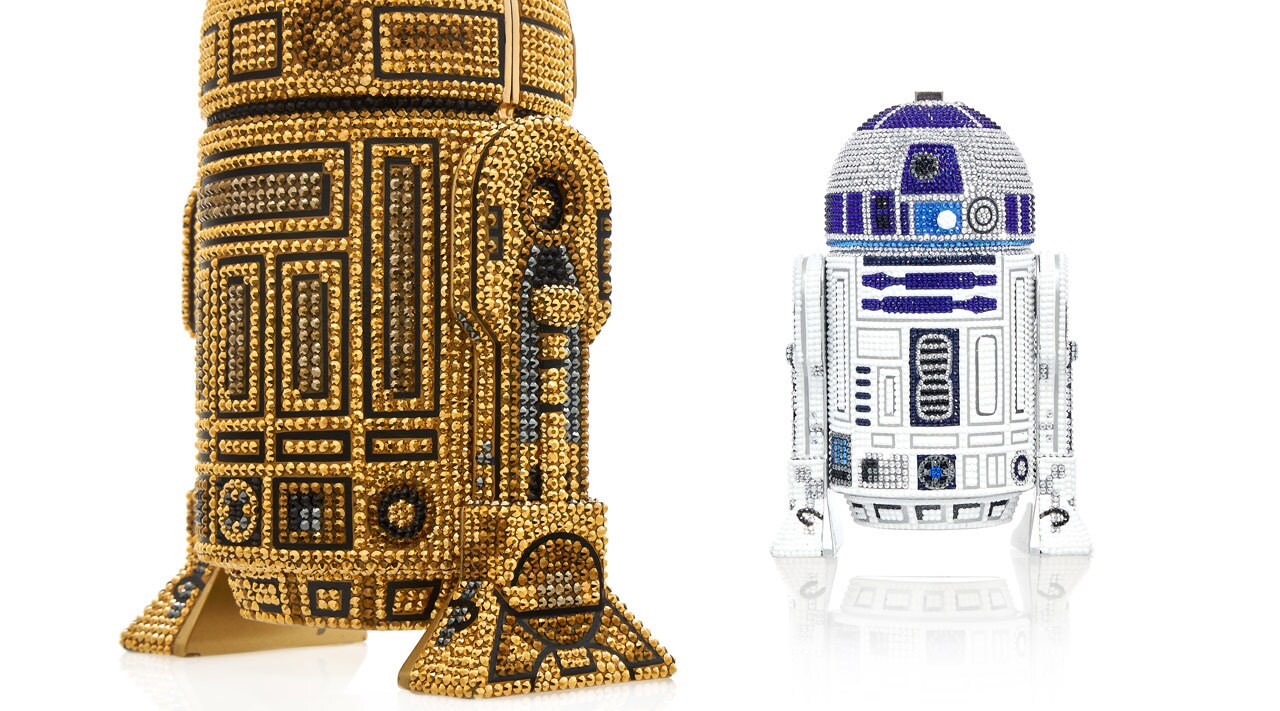 StarWars.com: Artoo has so many details that make up the character's classic look. How did you translate those intricacies, including the exposed cables at the base of the legs, into a design that could be realized with crystal beading and paint? Was there a "Eureka!" moment during the design process when you knew you had captured the essence of this character?
Jana Matheson: I knew he was going to be adorable as soon as I saw the finished painting! In special cases where the artwork is very detailed, the painting design is planned so that very fine lines of the painting peek through from between the crystal, to give the effect of a very thin line that would be impossible to create in crystal alone.
StarWars.com: There's a special edition version created with 24K gold-plated crystals. What was your inspiration for this playful twist on the classic droid color palette?
Jana Matheson: The inspiration here was somewhere between an Oscar statue and the multiple shades of gold in C-3PO's design. I also just happen to love 24K gold plating for evening. What better way to commemorate a cultural icon than to plate it in 24K gold?
StarWars.com: One of your mottos is, "As the sun sets, change your bag." What does that mean to you? What special occasions would you see yourself carrying these Artoo bags to in the future?
Jana Matheson: I have always believed that when you go out at night, it's really important to make an effort all the way down to your handbag. It completes your look, makes you edit down from your regular day "baggage." It changes your posture, how you choose to hold your arms, and what you do with your hands when you have the perfect bag.  Also, when you carry one of my designs, it's a guaranteed conversation starter, so wall-flowering is completely out of the question. For anyone short on small talk ideas, the bag is an instant topic.