The fierce fighter's eclectic ensemble is made from foraged Imperial tech, animal hide, and other scavenged materials.
Through the props and costumes of Star Wars, we find a tangible link to connect with the characters from a galaxy far, far away and the stories they inhabit. Inside the Lucasfilm Archive, take a closer look at these artifacts and the stories behind their design.
As the courageous leader of a band of warriors now making their home on the tumultuous planet of Kef Bir, Jannah is resourceful, brave, and bold. She and the members of Company 77 know firsthand how dangerous the First Order has become, but among the breaking waves of their coastal colony, Jannah and her friends have eked out a simpler existence living off the land and the materials they salvage.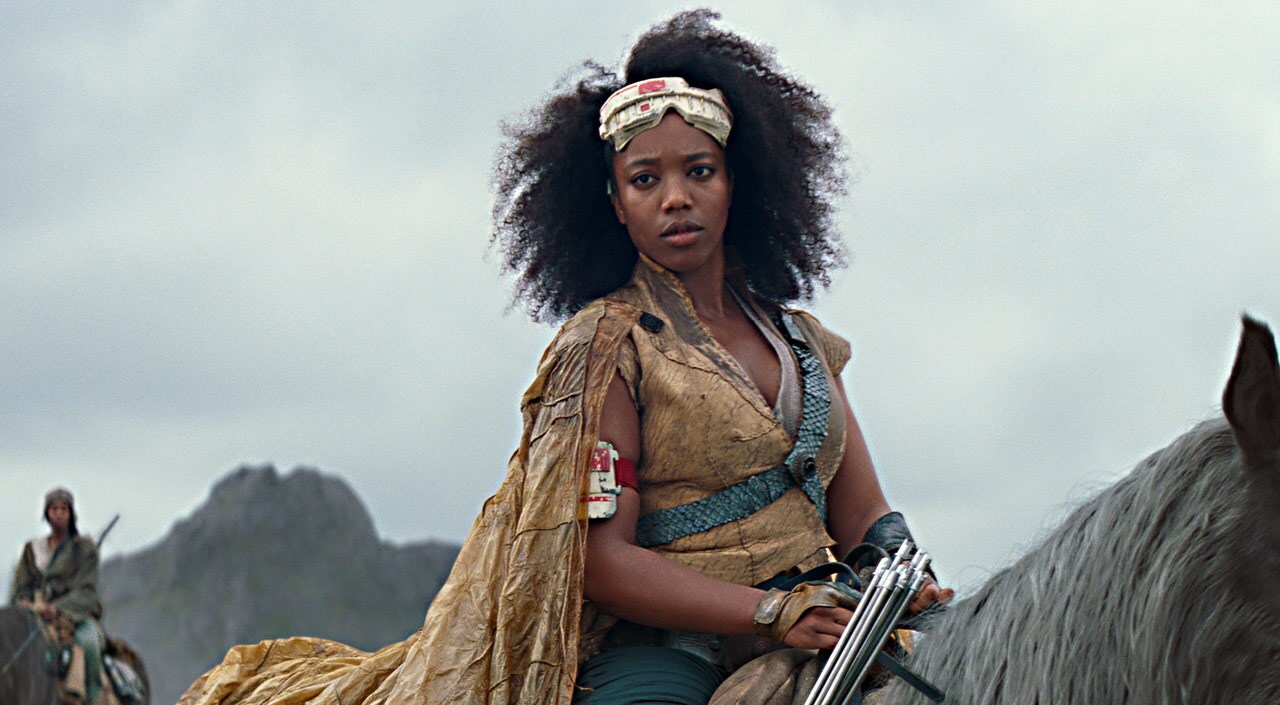 On the back of a majestic orbak, Jannah rides with a grappling hook at her hip and a quiver of arrows ready for combat or hunting. A tracking gun and macrobinocular goggles help her keep a close eye out for intruders and other visitors to their peaceful home.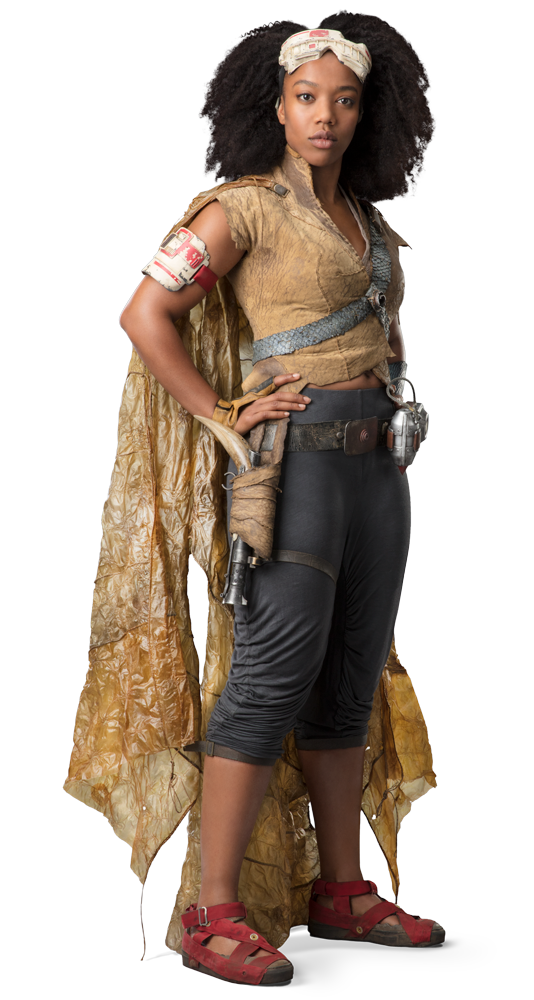 To create Jannah's eclectic costume to be worn by actor Naomi Ackie in Star Wars: The Rise of Skywalker, designers and prop makers used real pieces of Imperial armor and costume accessories to inform the look of a scavenging warrior surviving off what she could find, says Lucasfilm Archivist Madlyn Burkert. For instance, Jannah's quiver is sheathed in a piece of stormtrooper forearm armor -- in reality salvaged from a previous production, -- as well as leather and twine, with a bow made from cobbled together blaster parts.
Her belt is the same design worn by Imperial officers, but distressed and aged, the leather cracked and the buckle appearing almost corroded, as if she reclaimed it when it washed up on the beach. "She's super cool," Burkert says. "The items that we see her wearing are clearly meant to be scavenged. She's subsisting, a hunter-gatherer procuring different animal hides and skins."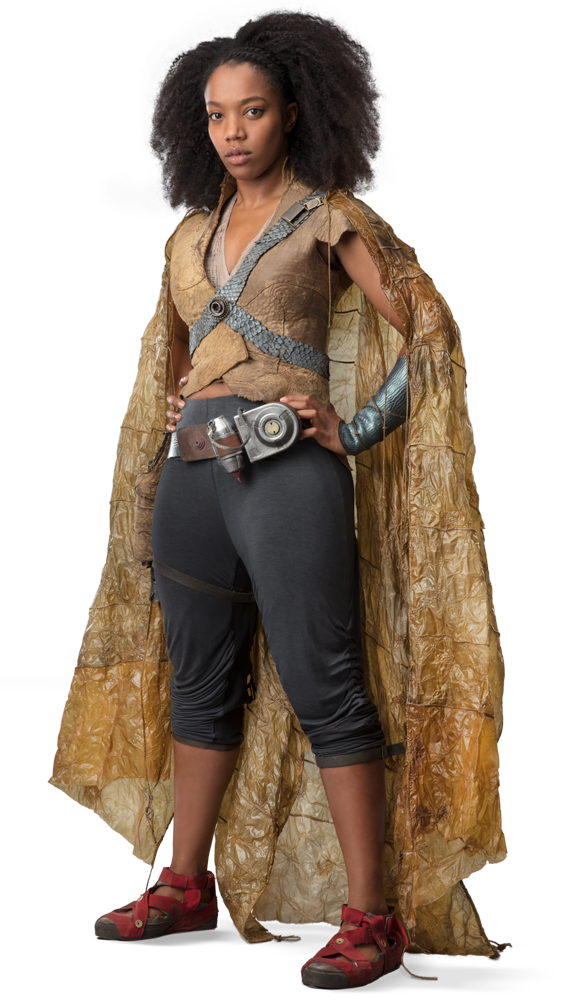 At Jannah's back is a billowing cape made from survival tarpaulin, a golden yellow nylon pocked with weathered spots and tiny holes like burn marks, held in place by a leather vest made to look like it's crafted by hand from at least two different pelts, including one with fish-like scales. Up close, the stitching is conspicuously uneven, the pieces of leather roughly cut in a similar haphazard fashion.
Many of her accessories befit her weapon of choice, an iridescent bracer on one arm to protect from the sting of her bow and an archer's glove to protect her plucking fingers. On her bicep is another piece of scavenged Imperial tech, to match the goggles on her head made from refashioned macrobinoculars.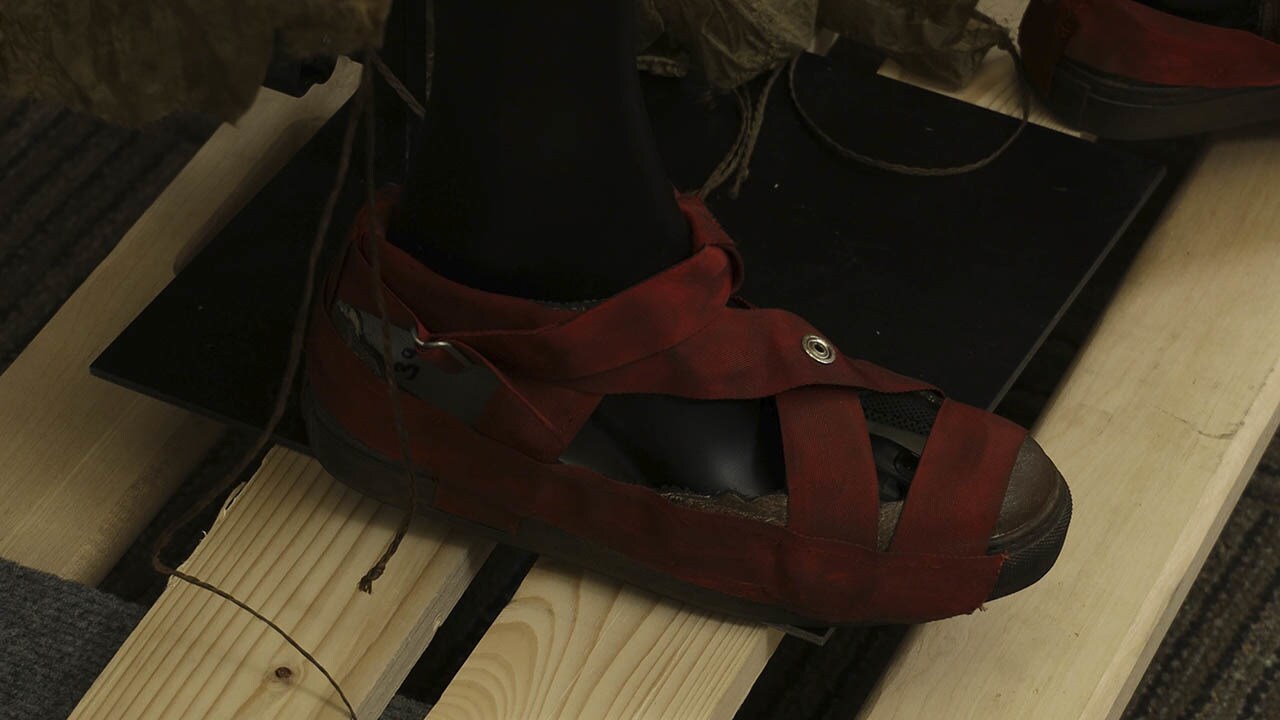 And on Jannah's feet? A rugged and durable sandal. "Her footwear is basically cutoff boots with cargo straps added on," Burkert says.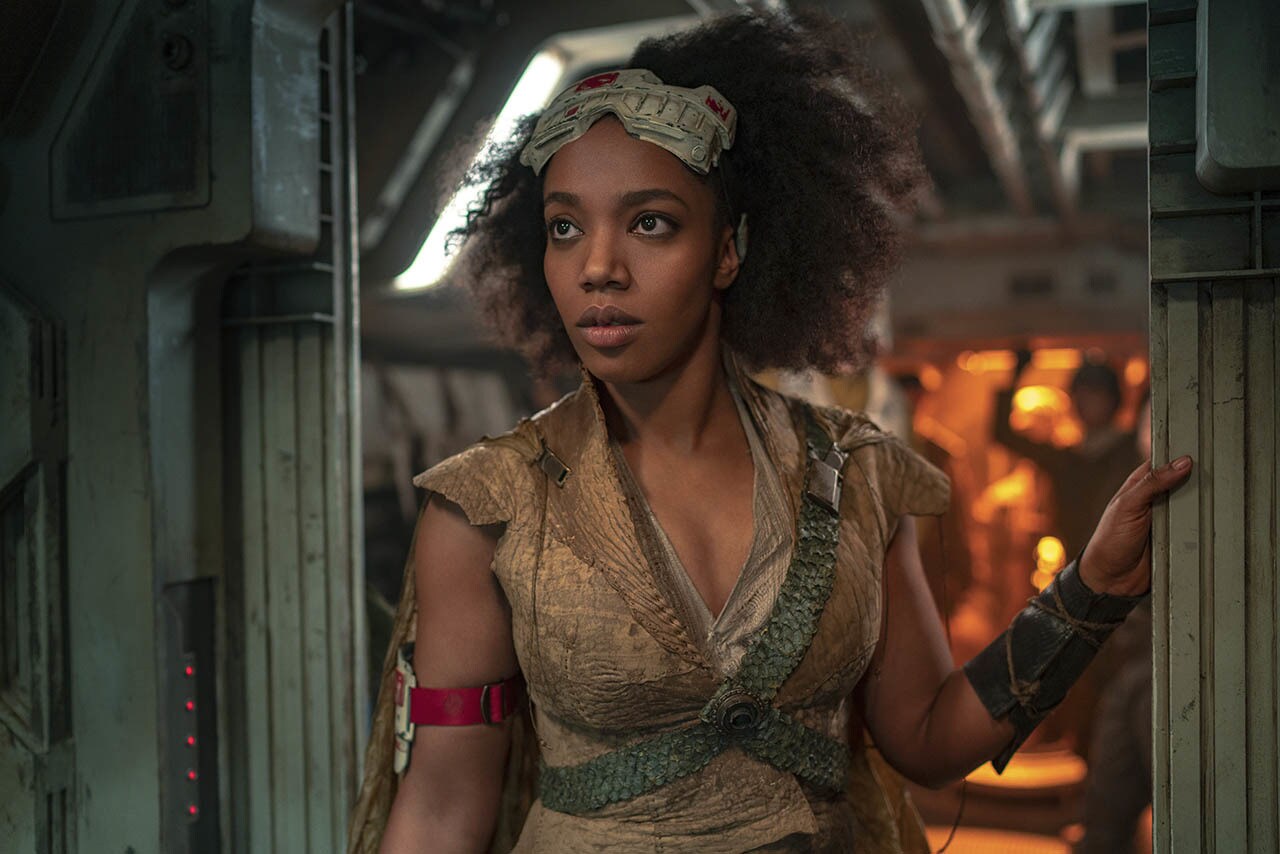 All together, seen on screen in Star Wars: The Rise of Skywalker, it's a comprehensive collaboration of costuming and prop genius, marrying the natural world with the disused tech of previous regimes for a wholly unique new character look.
Associate Editor Kristin Baver is a writer and all-around sci-fi nerd who always has just one more question in an inexhaustible list of curiosities. Sometimes she blurts out "It's a trap!" even when it's not. Do you know a fan who's most impressive? Hop on Twitter and tell @KristinBaver all about them.
Site tags: #StarWarsBlog, #TheRiseofSkywalker