Read the opening scene in Ian Doescher's Shakespearean retelling of Star Wars: The Rise of Skywalker.
"'Twas always I, who led and guided thee / And now have brought thee here, my will to serve."
Emperor Palpatine's vile words have never sounded so poetic. That's thanks to William Shakespeare's The Merry Rise of Skywalker by Ian Doescher, coming July 28. The final installment in Doescher's nine-book Star Wars-as-Shakespeare series, it will reimagine The Rise of Skywalker as a Shakespearean drama, complete with authentic meter and verse. In StarWars.com's exclusive excerpt available here, Kylo Ren rampages through Mustafar and soon arrives on Exegol, where he comes face to face with the Emperor -- all presented in Shakespeare's classic style and theatrical dialogue.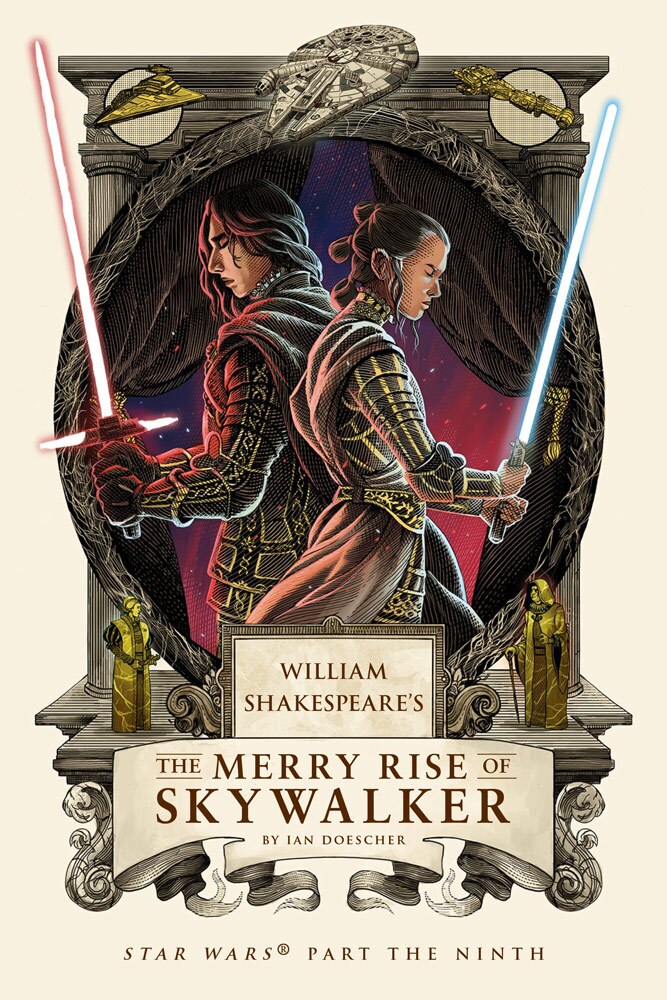 William Shakespeare's The Merry Rise of Skywalker arrives July 28, and thou can pre-order it now.
StarWars.com. All Star Wars, all the time.
Site tags: #StarWarsBlog, #TheRiseOfSkywalker