Meet the man and company behind the Han Solo in carbonite desk, dewback loveseat, and more.
Tom Spina is always looking for new ways to bring Star Wars into your home and life.
Spina took a passion for original movie memorabilia and created a thriving business that offers sculptures, movie-prop restoration, custom mannequins, and displays that are worthy of a museum. His new company Regal Robot has become a go-to resource for highly themed, high-quality furniture, art, and decor that brings Star Wars home in new and exciting ways.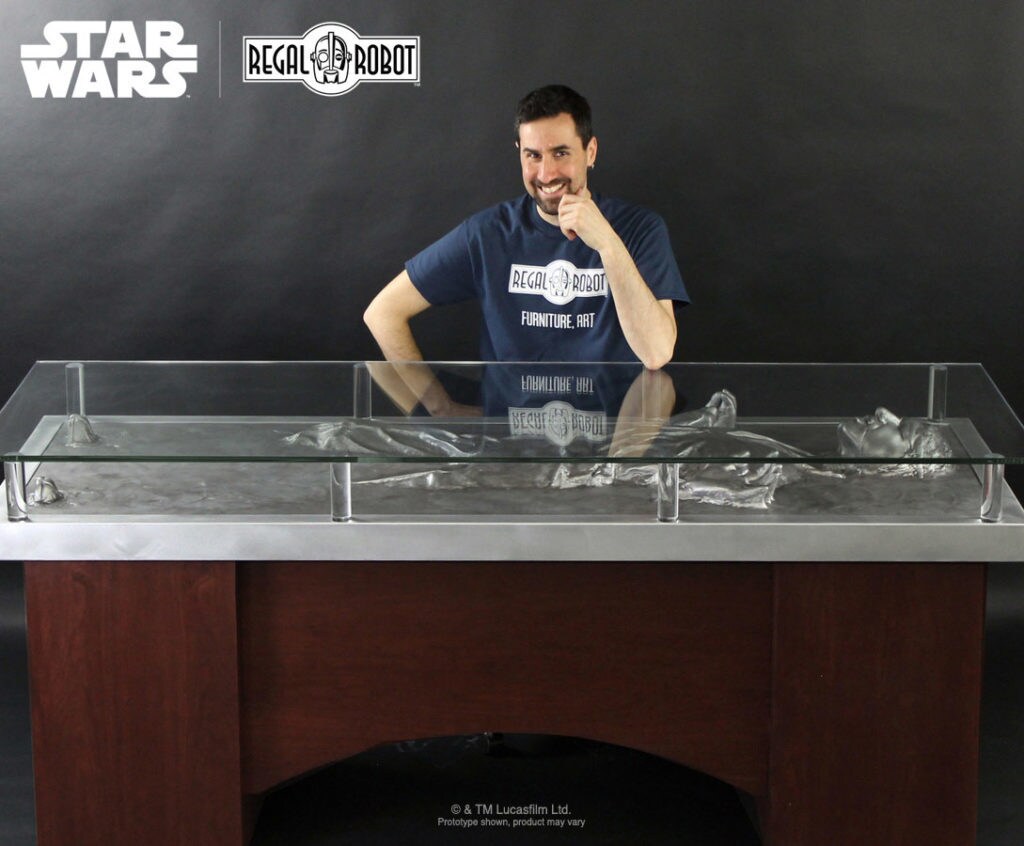 Remember the Han Solo in carbonite desk that took the Internet by storm? Yep, that was Spina, who came to furniture design through rubber monsters (as a prop maker). Today, with both Regal Robot and Tom Spina Designs (which is the restoration and conservation arm of his business), he and his team of incredibly skilled artists have the ability to take your wildest dreams and craft them into reality.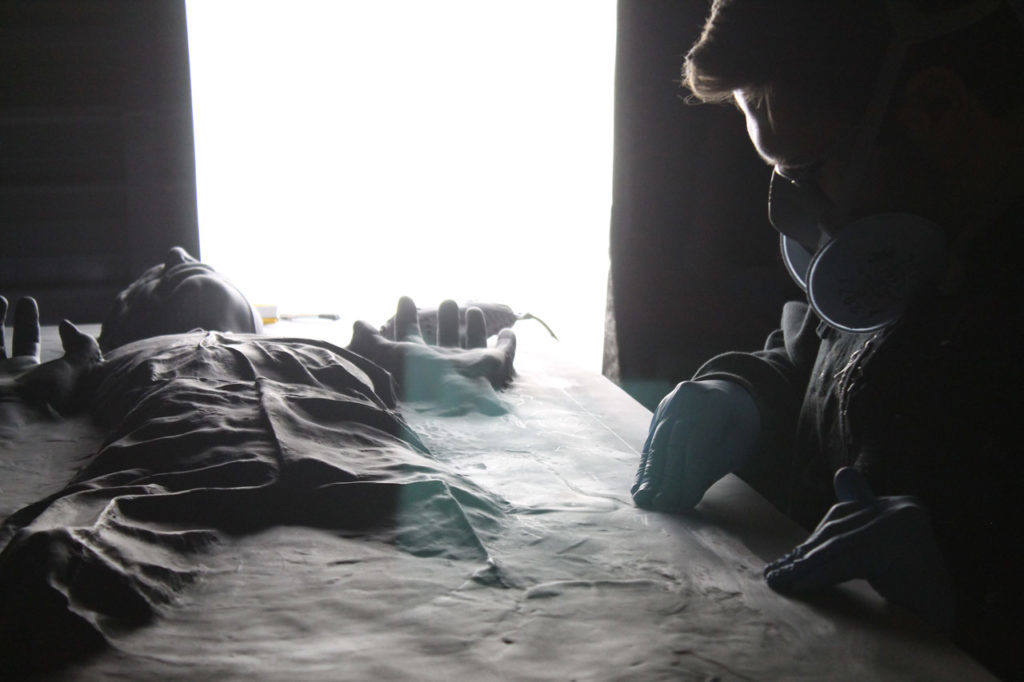 The Han Solo desk was the spark that inspired a full line of official Star Wars-themed furniture and décor, which are now available on their site. In addition to their product line, they've also launched the Regal Robot Custom Studio, which is breaking ground and setting precedent with their ability to do one-off and custom pieces for individual clients. When you approach Regal Robot with your idea, you're not going to the store and picking something off the shelf. You're going to the manufacturer with your idea and getting a team of industry professionals to build whatever your dream piece might be.