Honor the fan-favorite villain with a pumpkin that will spook all trick-or-treating rebels.
Do you side more with the Imperials than the rebels? Do you "study the art of war"? If so, you're probably a fan of Grand Admiral Thrawn, the Empire's strategic mastermind in Star Wars Rebels. And now you can honor him this Halloween with a Thrawn-O'-Lantern -- as seen on The Star Wars Show! -- courtesy of StarWars.com. Just follow the instructions below, and you'll soon have an Empire-approved pumpkin.
What You'll Need:*

Pumpkin (any size or shape will do, but you may wish to seek out one that is taller than it is wide (matching Thrawn's features)
Pumpkin Carving Kit (readily available online or at local drugstores)
Thrawn-O'-Lantern PDF (includes face stencil, eyes reference, and hair reference)
Acrylic paints: Light blue (for face), navy blue (for hair), red and pink (for eye highlights)
Clear Gesso (optional)
Sharp hobby knife
Paint brushes
Red tea light candles (battery-operated)
*The activities in this article should only be done with adult supervision.
Step 1: Cut your top hole in the pumpkin, and remove the strings and seeds. Then, use a scraping tool to thin the inside walls.

Step 2: Print out the Thrawn-O'-Lantern PDF. Note: Depending on the size pumpkin you have, you may need to reduce the size of page 1 when you print it out. Look for the "Scale" settings in your printer dialog and adjust the percentage (%) settings until the face is just the right size.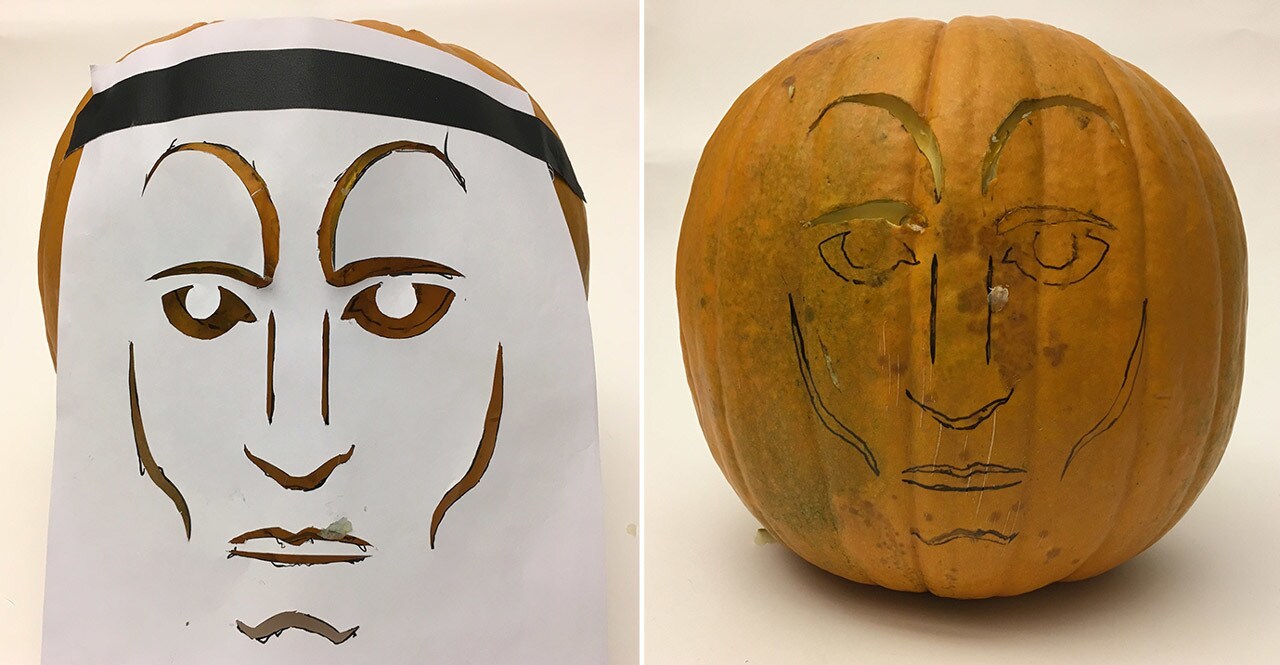 Step 3: Tape your cut-out Thrawn stencil in place on your pumpkin. Then, using a water-based marker, trace the design onto your pumpkin.
Step 4: Carefully use your hobby knife or other pumpkin carving tool to carve the design into your pumpkin.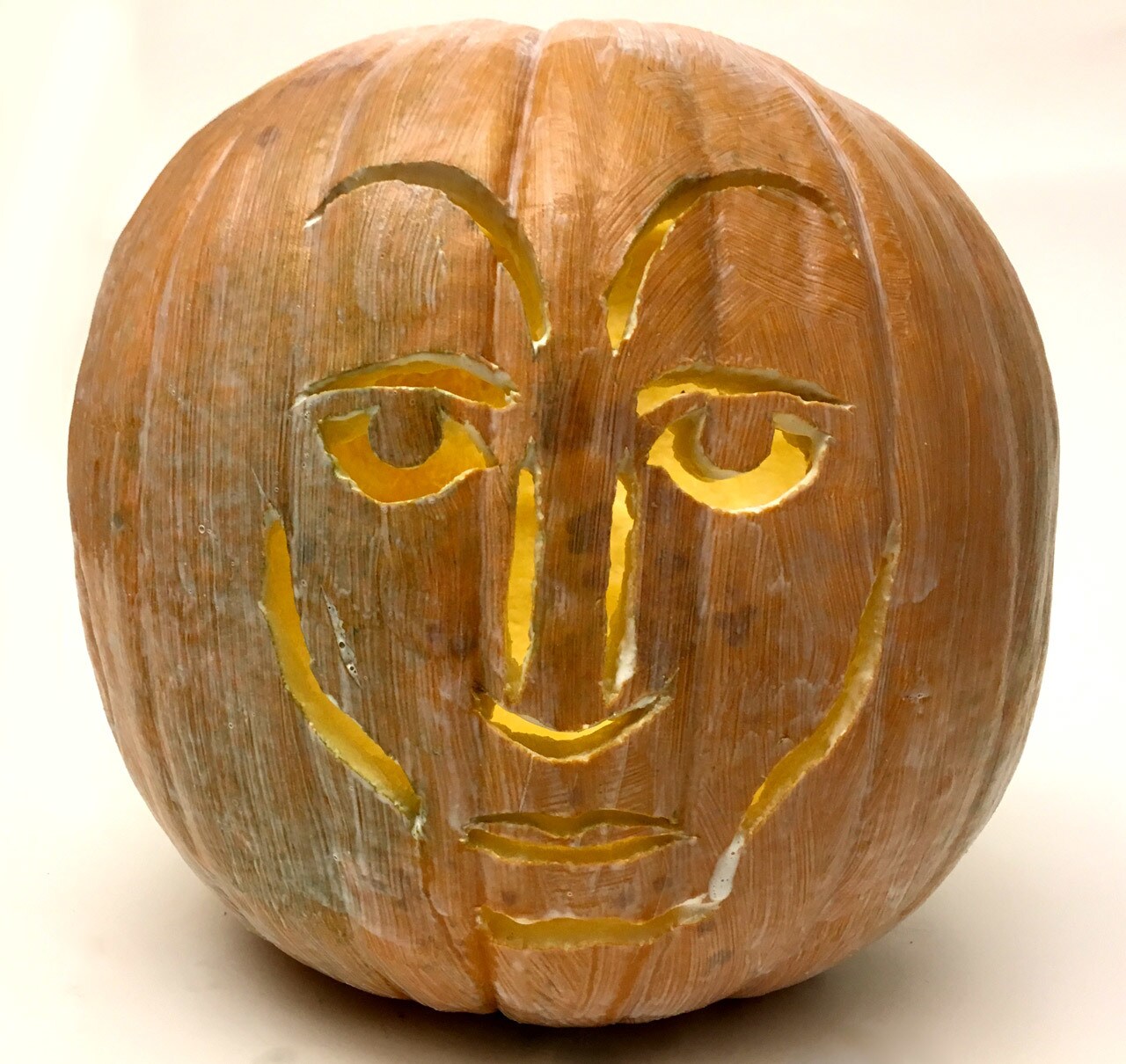 Step 5: This is optional, but when painting pumpkins, it helps to use a "clear gesso" base coat, which, when dry, leaves a better surface for the paint to stick to. Apply a thin coat of the clear gesso with a brush and let dry thoroughly.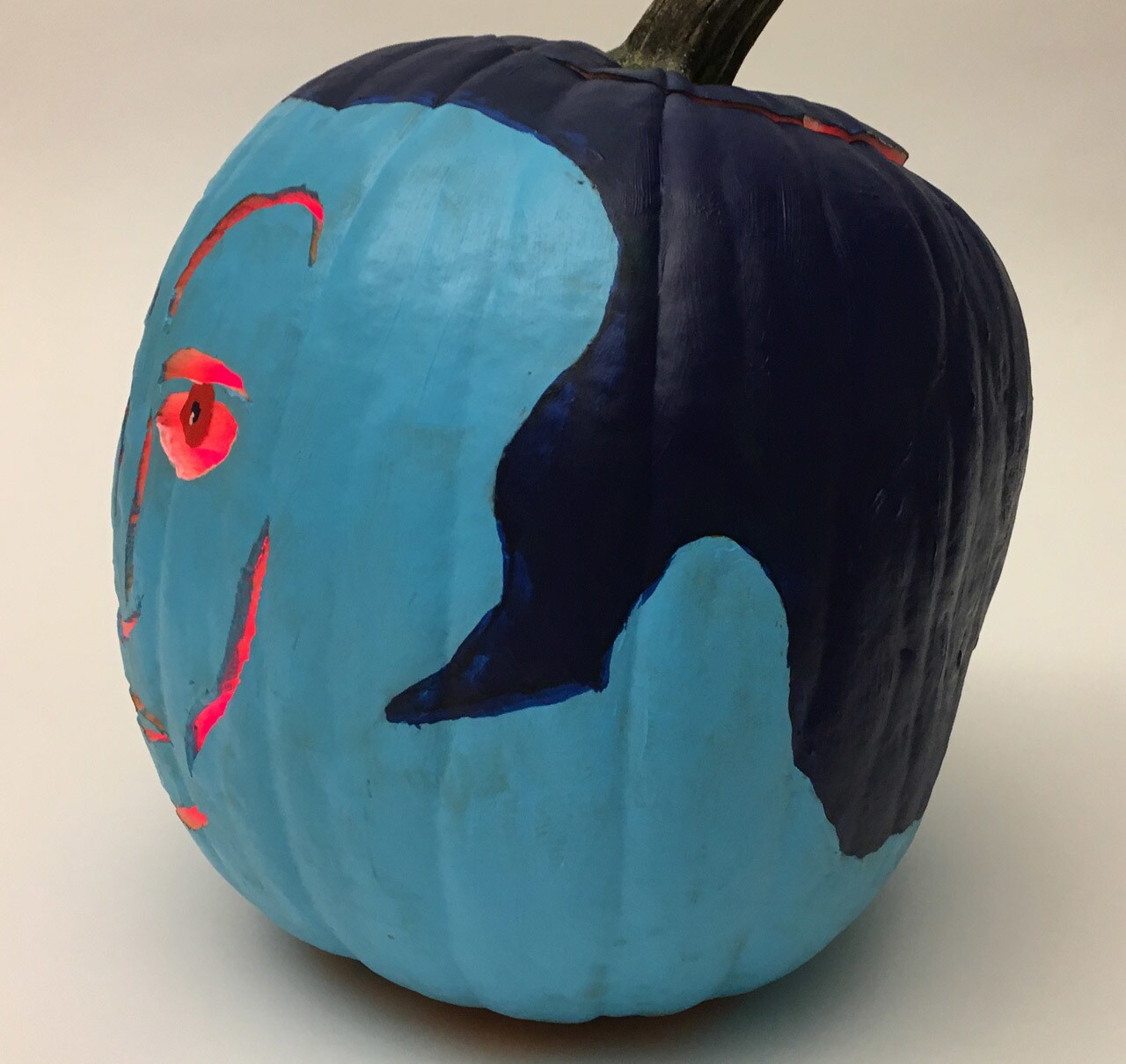 Step 6: Using your water-based marker and page 2 of the Thrawn-O'-Lantern PDF as a guide, draw Thrawn's hairline around the top and back areas of the pumpkin. Next, paint your pumpkin! Use light blue for the face, let dry, then use navy blue for the hair area.

Step 7: Using page 3 of the Thrawn-O'-Lantern PDF as a guide, paint the details of Thrawn's eyes, using red and navy for his pupils and pink for his lower eyelids.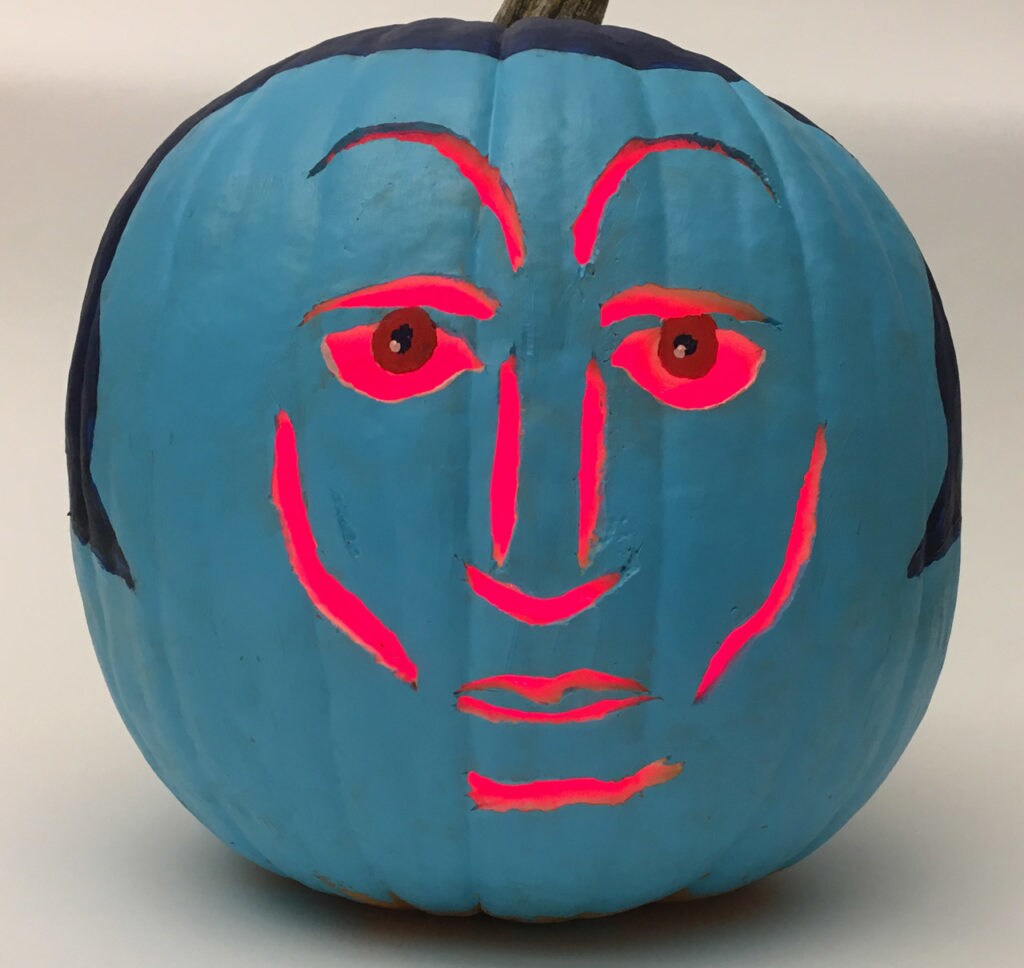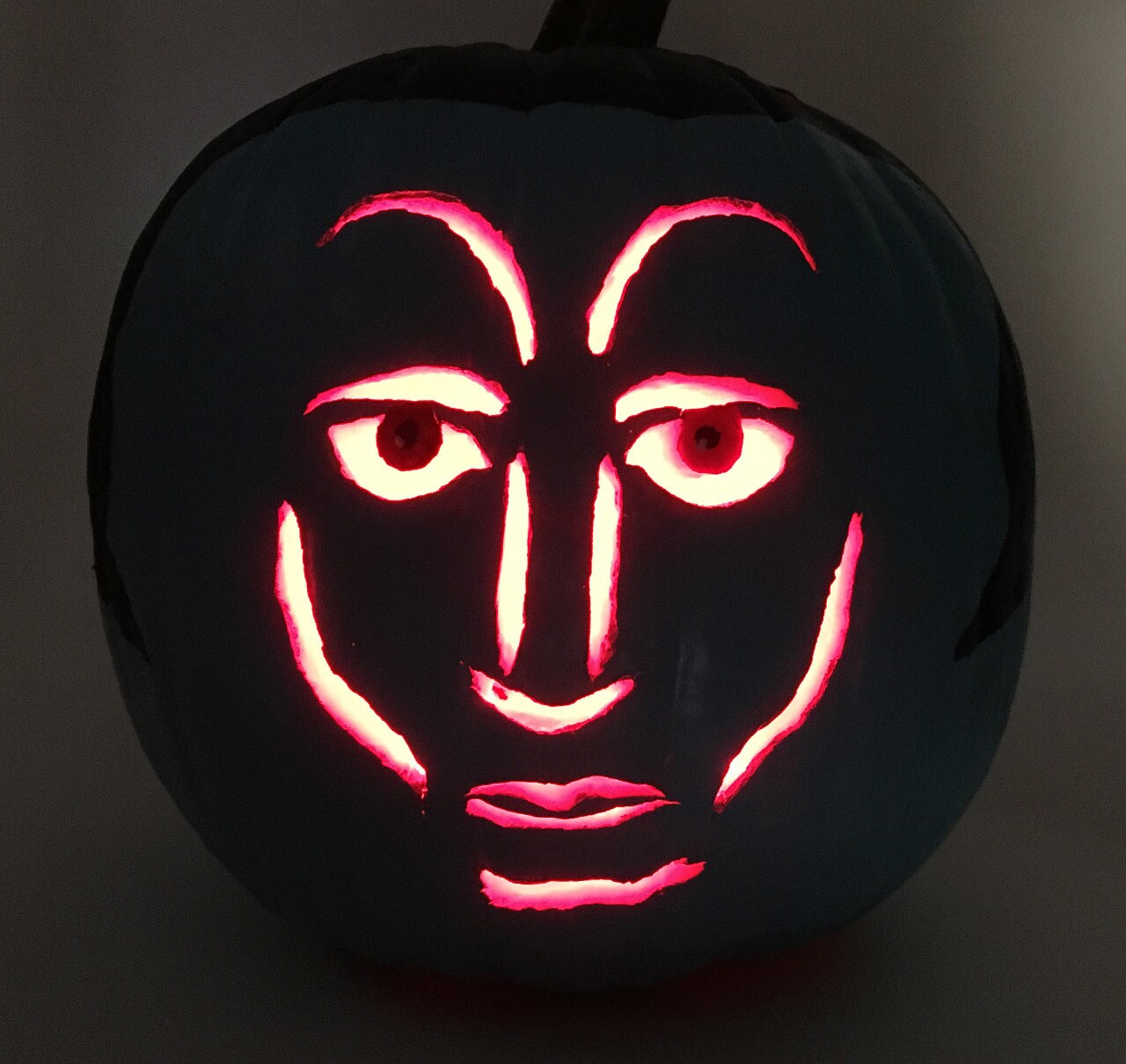 Step 8: Place your red battery-powered votive lights inside and dim the lights!
Now you're ready to tear all rebel pumpkins apart, piece by piece.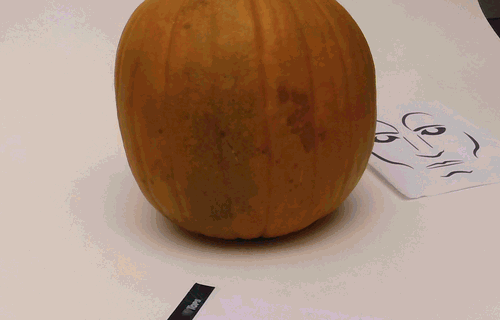 StarWars.com. All Star Wars, all the time.