Plus, the Imperial Super Commando from Star Wars Rebels makes its Funko POP! debut.
We're going back to Jakku, Funko Pop! fans. Just don't tell Finn.

Funko will be hosting FunKon, its summer virtual convention, next month and today we got our first glimpse of the exclusive Star Wars bobbleheads that will be available during the event.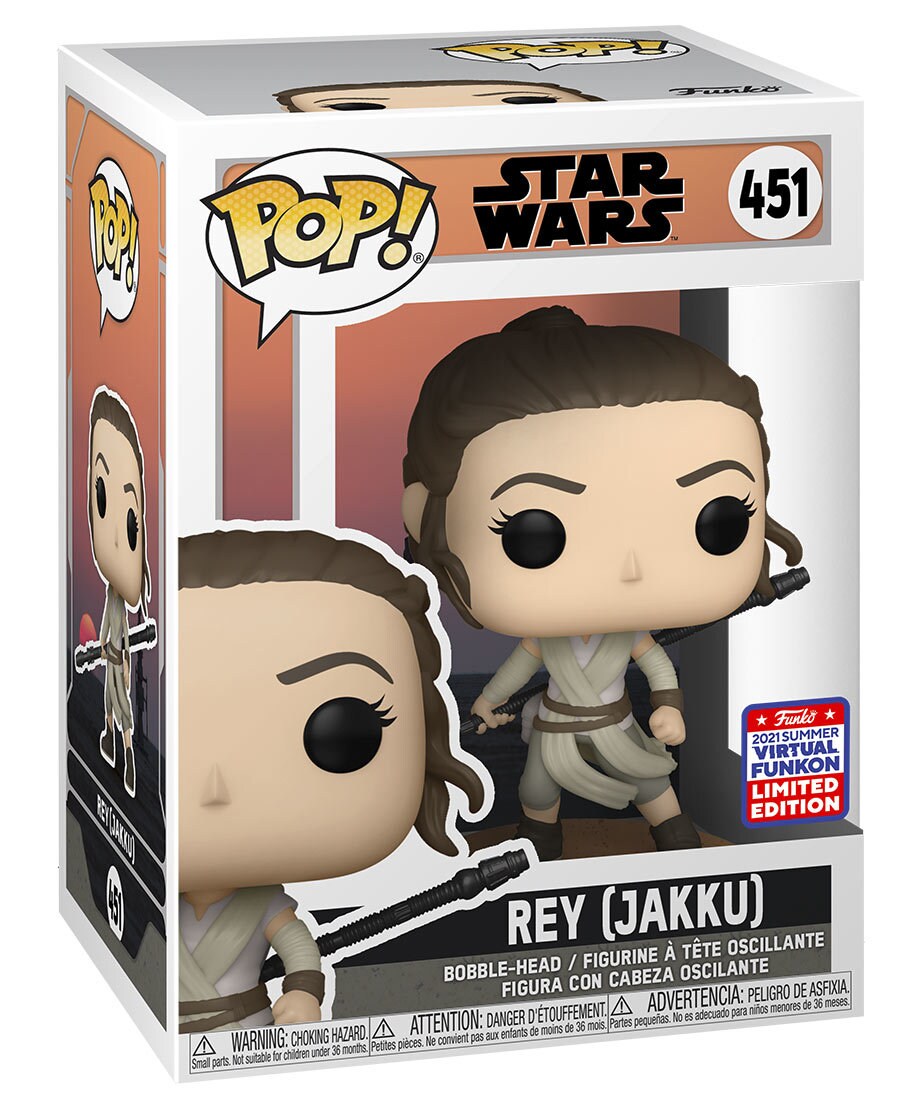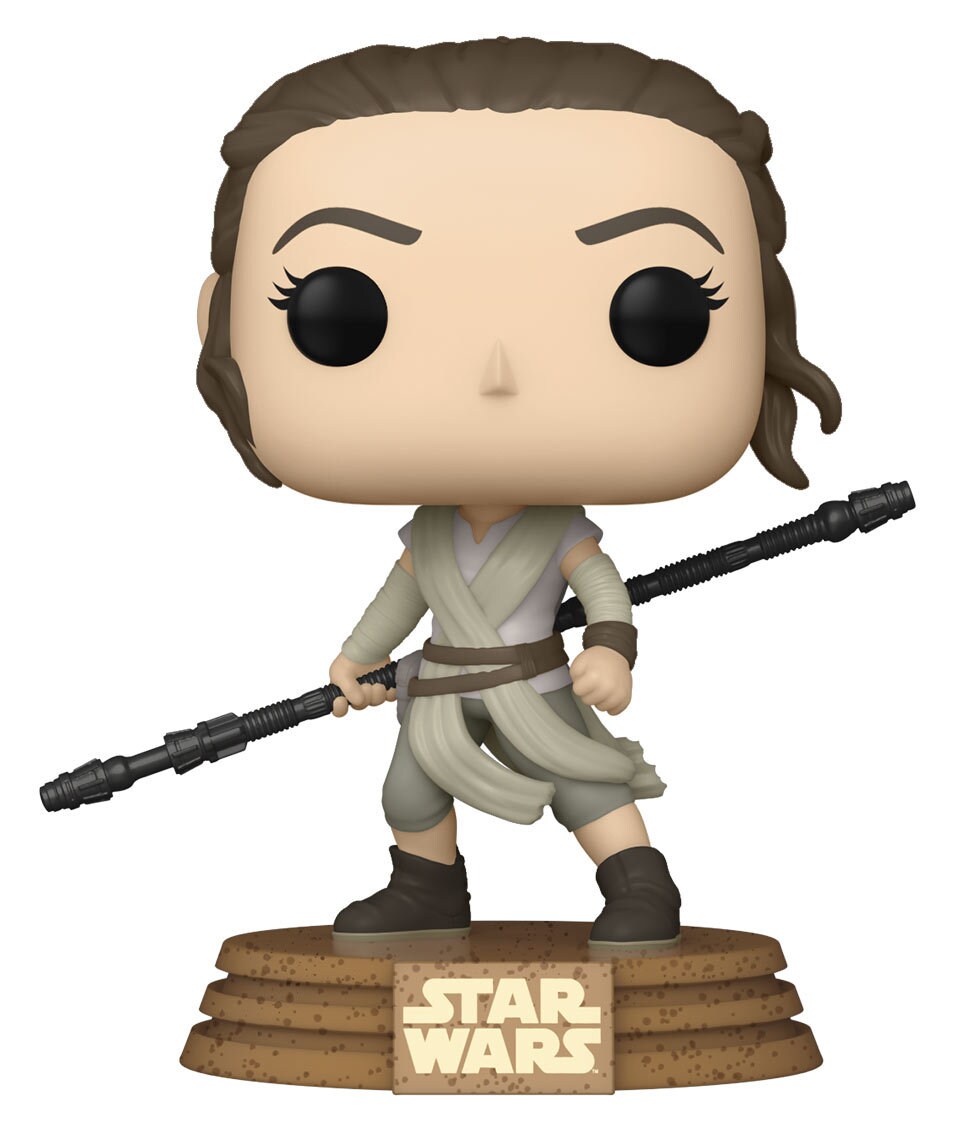 The brand's Across the Galaxy campaign makes its next stop on the desert world of Jakku with a new Rey bobblehead poised for adventure. As seen in Star Wars: The Force Awakens, the scavenger stands on a sandy base with her staff in hand and the wind in her hair.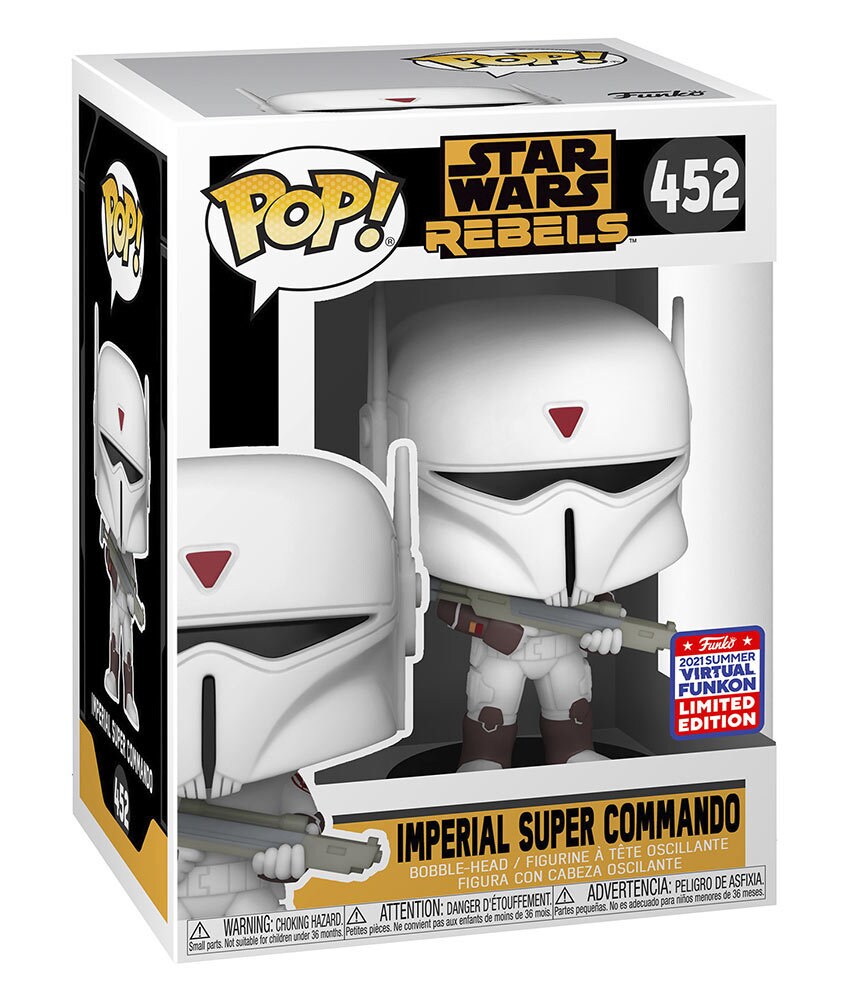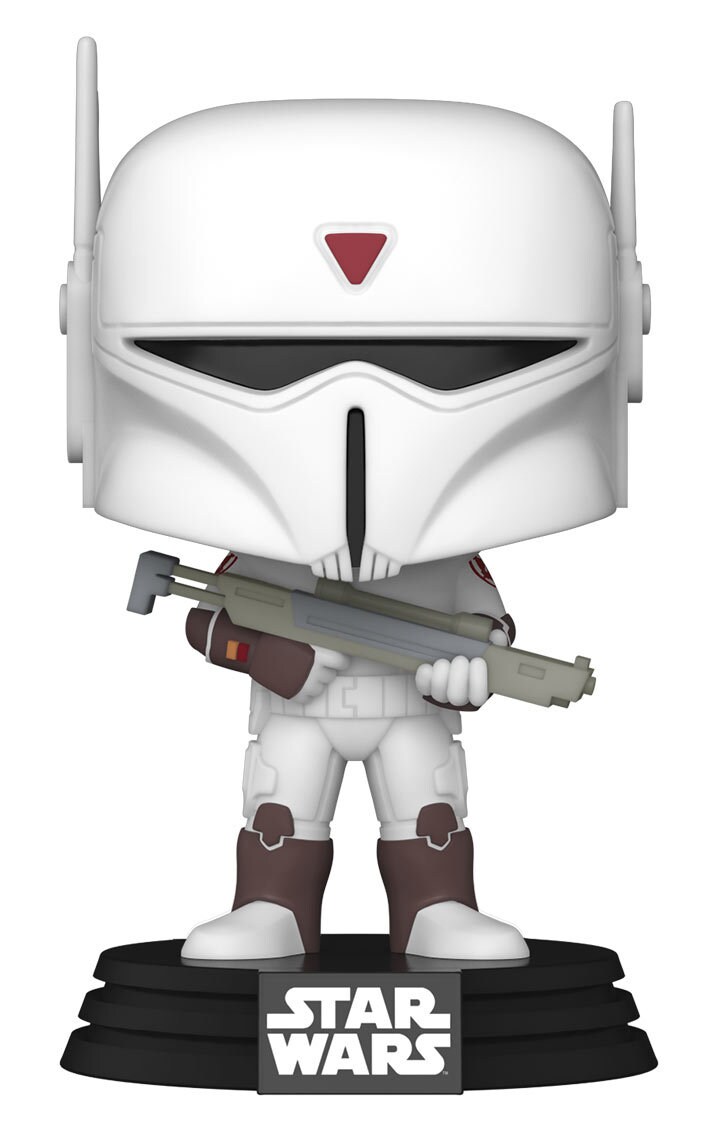 And leaping from the animated series Star Wars Rebels, an intimidating white-armored Imperial Super Commando will also make its debut. It's the first time Viceroy Gar Saxon's soldiers have been sculpted in Pop! form.
Tune into FunKon from August 4th through August 6th and pick up these convention exclusives at Amazon and GameStop during the week.