On Star Wars Day, fans reflect on what a galaxy far, far away means to them.
It is a period of intensified fandom. New Star Wars movies, filmed at secure locations, have started to trickle into the world. During this time, fans have flocked to theaters to see The Force Awakens and to YouTube to watch the trailer for Rogue One: A Star Wars Story over and over again. Fueled by a desire to demonstrate their fondness and passion for the galaxy far, far away, fans are coming together to celebrate on a special day: May the 4th.
To help them show the entire universe their true feelings, I talked to a handful of fans about what Star Wars has meant to them and how the addition of new films is changing the game.
Michael Jason Francis first encountered Star Wars when he saw The Empire Strikes Back in theaters. He was five years old and clearly remembers seeing Darth Vader and two stormtroopers walk past him. And Darth Vader would stick with him. "Star Wars means two things for me," Francis says. "Hope and redemption. Growing up, my father was an abusive alcoholic. It was bad. I could never understand what could have made him this way and how could I be part of him. I had to believe that there was some part of him that was good, some part that connected us. Like Luke, I felt the goodness within him. Luke and Darth Vader's relationship gave me hope. To make a long story short, I found that goodness in him, and now, he is an amazing grandfather to my two kids."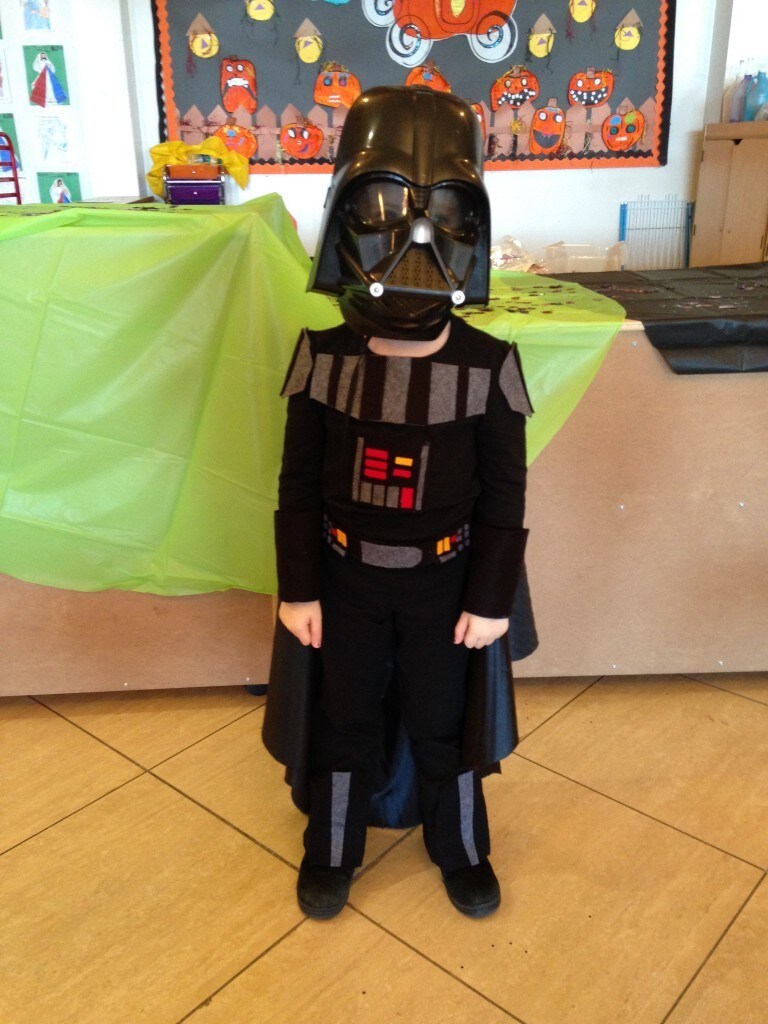 One of Francis' kids is a six-year-old girl (pictured above) who loves R2-D2, Vader, and stormtroopers. The presence of female characters like Rey and Jyn in the new movies has made a difference to his daughter and to him by extension. "When she saw Rey light up that lightsaber, her eyes grew wide and her mischievous smile said it all. The movies that she would call 'dad's movies' were now hers," he says.
He plans to hang out with his children on May the 4th and watch as many Star Wars movies and cartoons as they can squeeze in.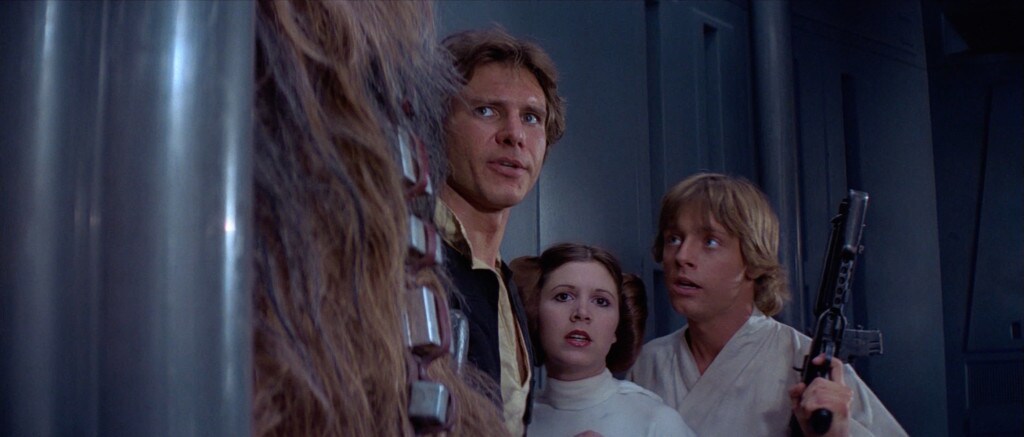 Star Wars has been a bright beacon for many fans. Sandra Choute moved to America when she was very young. She says, "Moving to America was hard, culturally. Star Wars was the outlet that I used when I had to deal with being teased for being different. It may sound terrible, but it was something positive that I had in my life." The saga has continued to be beneficial for her because she's met "so many incredible people not afraid to be themselves."
Choute is going to celebrate May the 4th by giving back. "Every year, I participate in a service project," she says. "Last year, I was involved with the #ServeLikeAJedi activity hosted by Star Wars in the Classroom. I collected supplies to send to an orphanage in Haiti. This year, I am doing something different. I will be sponsoring two or three children and pay for their school tuition for a year at an orphanage in Haiti."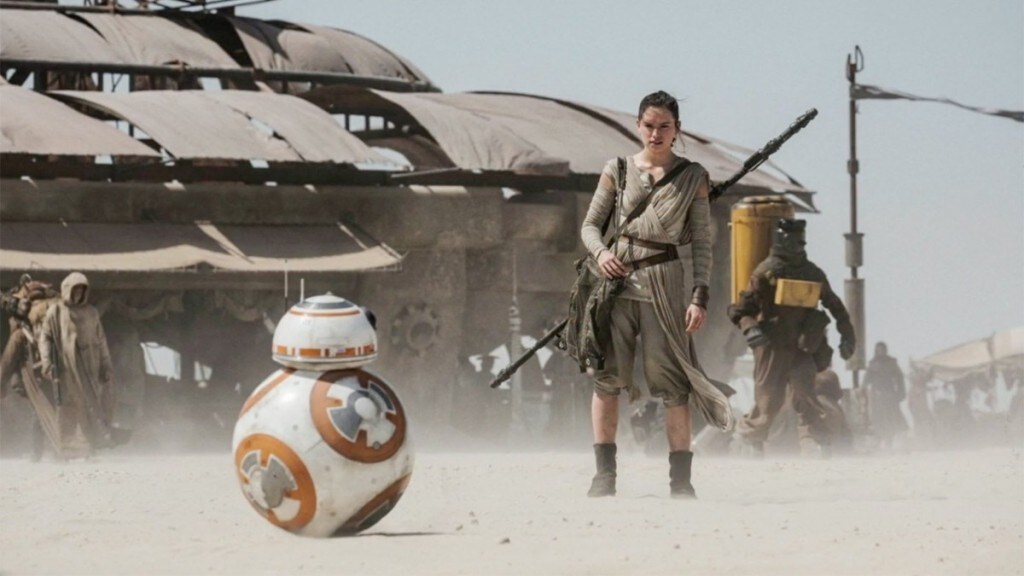 Star Wars connects so many people and can truly bring families closer together. Marcela Vargas grew up watching the original trilogy with her parents at home. The early installments impacted their appreciation of cinema. So, when The Force Awakens was released, Vargas took them to the theater. "They gasped and cried and applauded and just had such an amazing time," she says. "In a weird way, it made me feel like I was going full circle; they showed A New Hope to me when I was a kid and I had the chance to show The Force Awakens to them, [and they're] now in their 60s."
Vargas says Star Wars has always been there for her and that she's learned so much about herself and relationships from it. "To me, Star Wars means protecting your friends, never surrendering, doing the right thing even if it's the hardest thing you'll ever do. The Jedi taught me to keep my head cool when my emotions are overwhelming. Star Wars taught me that I can be a self-rescuing princess, and a warrior, and a diplomat, as long as I set my heart and mind to it. Nothing is impossible when you're one with the Force, and the Force lives within yourself."
For May the 4th, Vargas is going to bake Star Wars cookies for her friends and co-workers and wear her Jedi robe to work -- The Force Awakens gave her the motivational push she needed to finally hand sew her own robe.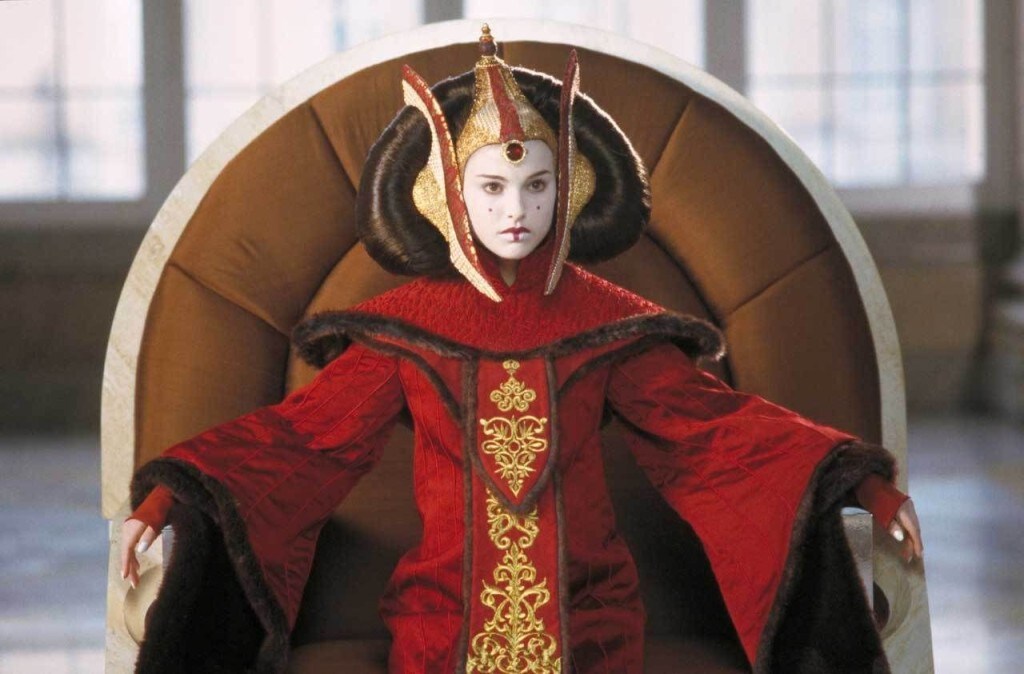 Michael connected with his girlfriend's daughter over the prequel trilogy. He saw the original trilogy when he was 11 years old, and then got to take his girlfriend's daughter to The Phantom Menace when she was 11. "Sitting in the packed opening night theatre with her was a joyous and sometimes emotional experience. I choked up once or twice watching her watch the movie in rapt attention. After that she was hooked. All Padmé, all the time," Michael says. He admitted to not being as enthusiastic about the prequels as she was, but he never let on to his girlfriend's daughter.
The Force Awakens and upcoming release of Rogue One have reignited Michael's Star Wars fandom. He says, "I never dived into the Expanded Universe, so between trilogies, aside from the occasional collectible purchase, my fandom waned somewhat. But now -- now it's back in a huge way! Some may consider my Star Wars obsession...unnatural."
May the 4th be with you! Share what Star Wars means to you in the comments and let us know how you'll be celebrating today.
Amy Ratcliffe is a writer obsessed with Star Wars, Disney, and coffee. Follow her on Twitter at @amy_geek.