This Halloween, be on the lookout for dark side dogs, Jedi cats, and more!
Have you decided what you're wearing for Halloween this year? You only have two days, so there's no time to waste. If you can't decide on your final ensemble, turn your attention to your pets. Every sort of animal looks more adorable in Star Wars costumes like Yoda ears or an Ewok hood. It's just a fact. You can piece together an outfit for your pet on your own or head to stores like Target or Petco to purchase the perfect look off the shelf. And if you need a little inspiration right meow, we have you covered -- by we, I mean industrious fans who have dressed up the furry members of their families and sent me pictures.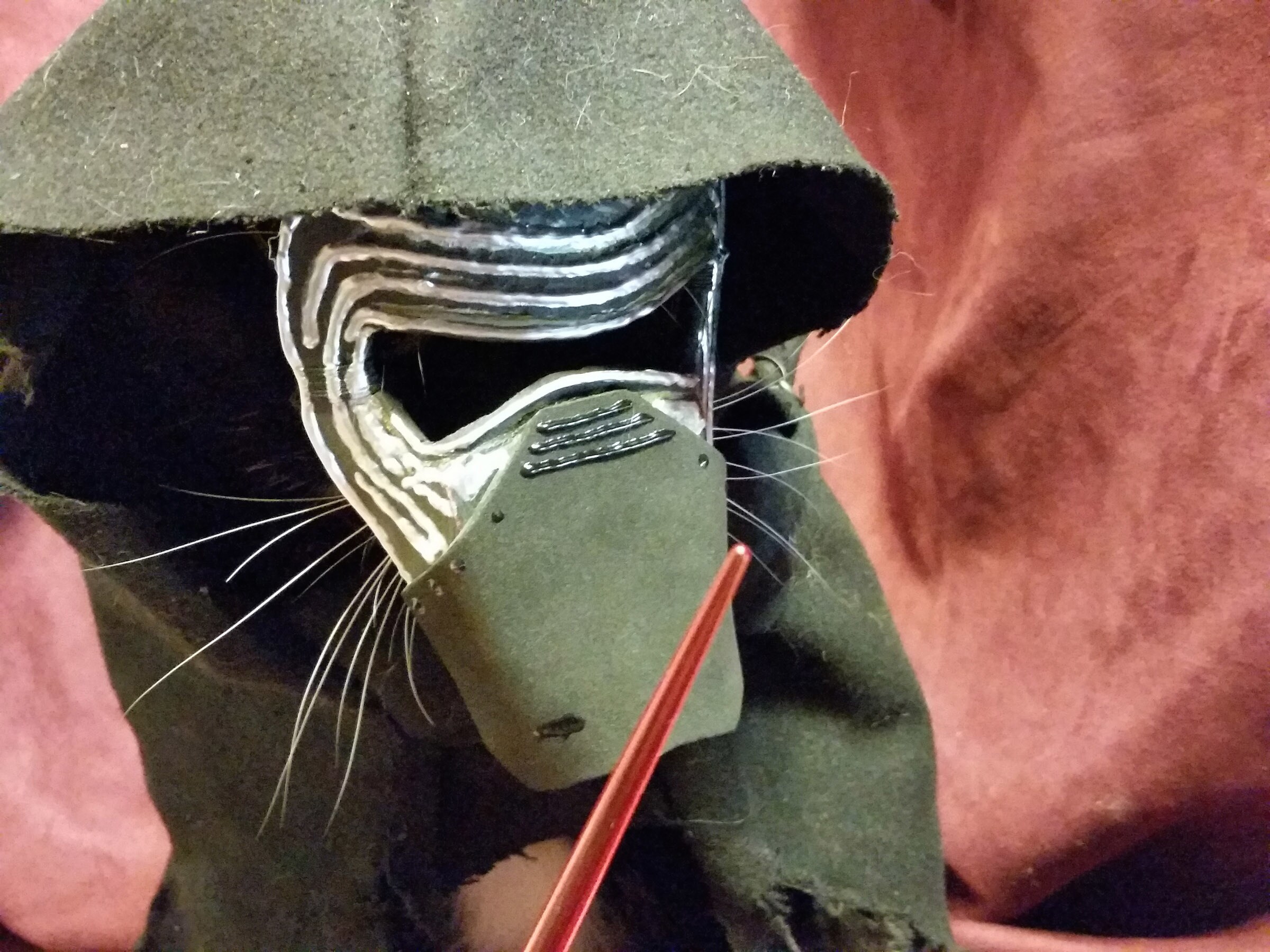 Forget the Knights of Ren. How about the Kitties of Ren? I don't care what the group believes in, I'll join them. Fawkes from Cat Cosplay is dressed as the already recognizable Kylo Ren from Star Wars: The Force Awakens, and he looks feline-tastic.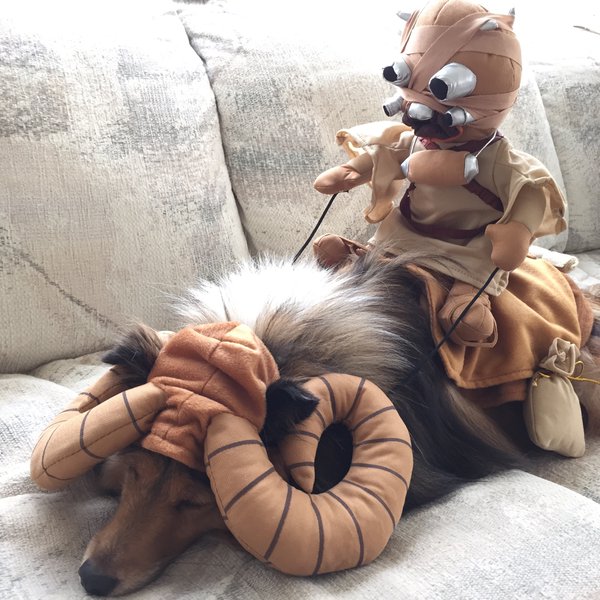 Mark Fujimoto made perfect use of his dog's long fur by putting him in a bantha costume. Cooper looks very excited to be carrying a Tusken Raider across the Dune Sea.
How do you choose the right pumpkin for carving when you visit the local pumpkin patch? Matt's dog Indy probably tests how ripe the pumpkins are with a gentle Force squeeze. I'd trust his instincts. The bark is strong with this one.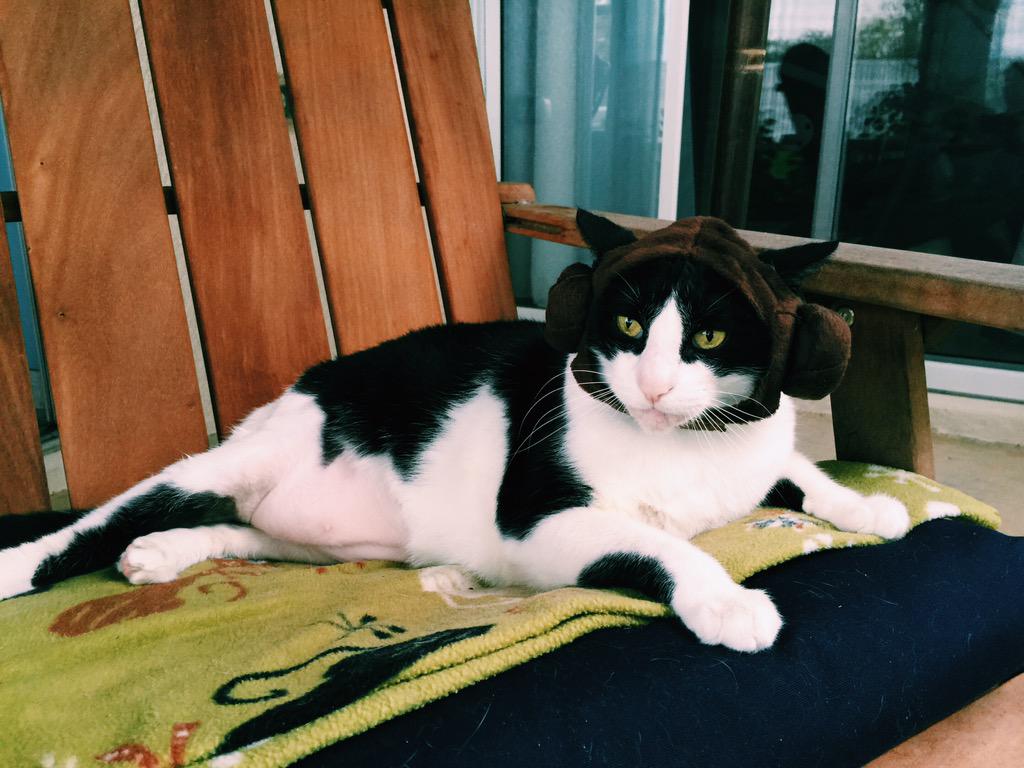 This Anakin Skywalker, the cat version of the character, is a huge Princess Leia fan. Britt's chill cat doesn't seem to possess an ounce of Anakin's anger and angst. Thank goodness. He was born just after Revenge of the Sith was released -- maybe that's why he rocks a pair of Leia hair buns.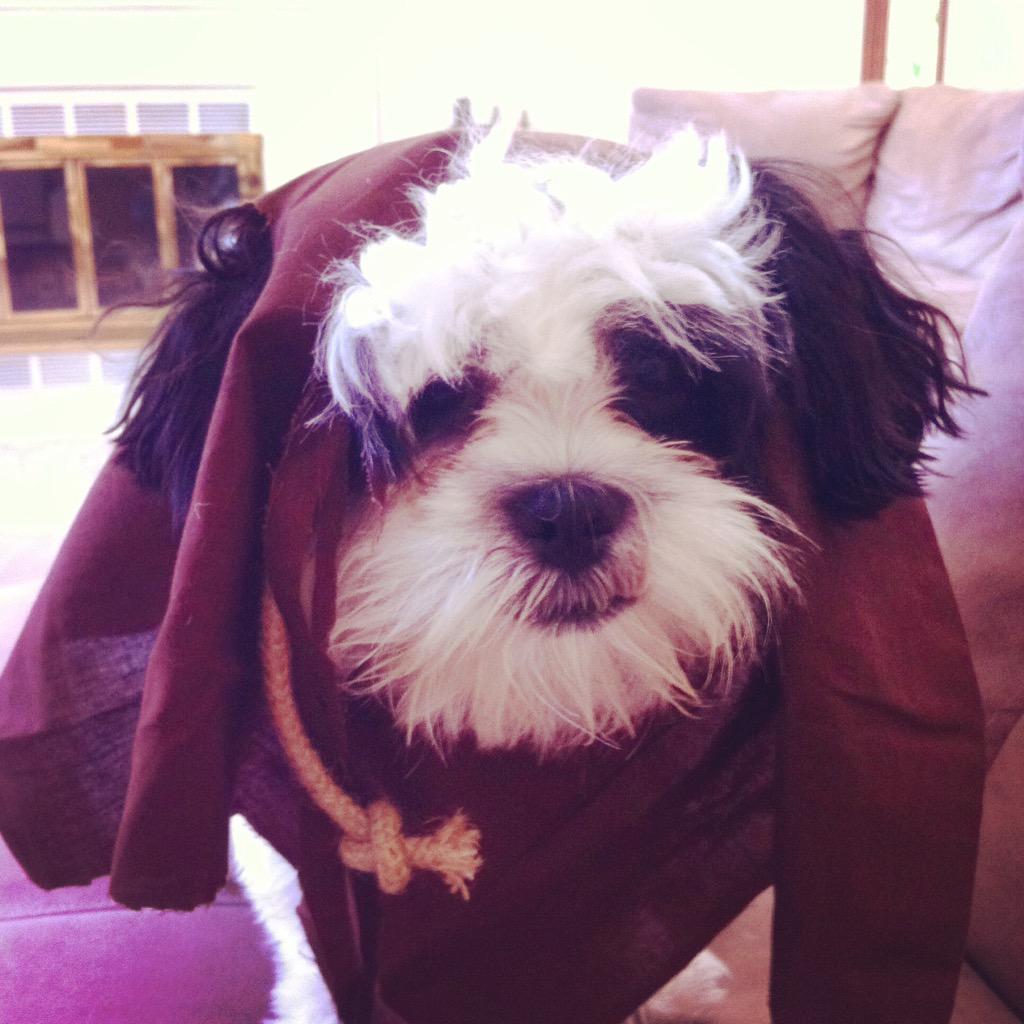 If you find yourself having to fight off the Empire while trick-or-treating, you'd better hope Burt is by your side. Courtney Martin made her pup this Ewok costume, and I think he looks just as good as Wicket.