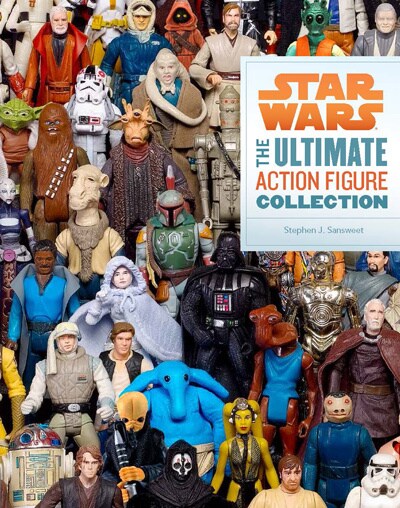 As some of you know, I've been a writer all of my life, emphasis on all. In the summer of my eighth year, I hand printed copies of a flier called the Hobart Street News to try to sell to neighbors on my block in Philadelphia. I charged a nickel, sold two or three to friends of my folks, and decided to go out of business after the second issue—predating by decades a similar fate for too many American newspapers. But the reason that I became a writer was that first I was a reader.
While I started reading the usual kid-appropriate books, I quickly graduated into science fiction. One of our neighbors and a good friend of my parents was one of the early subscribers to the Science Fiction Book Club and passed along books as soon as he finished reading them. Asimov, Heinlein, Bradbury, Pohl, Anderson, Blish... No wonder I was ready for a space fantasy called Star Wars.
But while I love to read fiction, I discovered that my talents lie in a different direction: nonfiction writing in newspapers, magazines, online, and books. I've written or co-authored 18 books (one without my name—but that's a story for another time), 16 about Star Wars. When you take a step back, it sounds a bit funny to say you write non-fiction books about a place, events, and characters that (SPOILER ALERT) exist only in fantasy. You knew it was only fantasy, right?
My newest book, Star Wars: The Ultimate Action Figure Collection, ships in November. Having written so many previously, this must have been a piece of cake, as easy as pie, a stroll through the park. No, no, and decidedly no. Here's the scoop.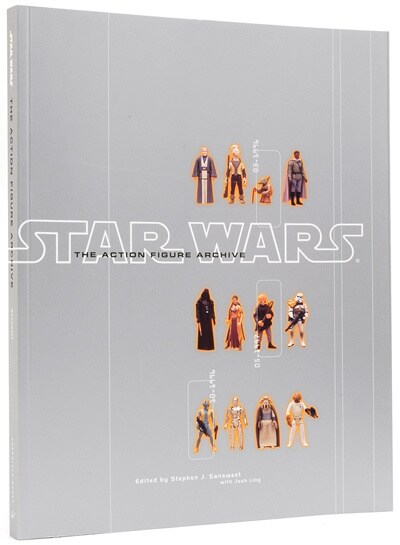 Ever since Star Wars: The Action Figure Archive was published in early 1999, people have been asking for the sequel. In fact, it's the book I get asked about most. I'd been suggesting a follow-up for several years, but it seems the time wasn't right until last summer when becker&mayer!, the country's largest book packager, decided it wanted to do a Star Wars action figure book. That's the company that produced my personal favorite book, The Star Wars Vault. I was ready to jump into action.
Suffice it to say that there were long delays. In the meantime, I had to try to figure out just how many unique action figures there are, how to organize the book, where to get the information, the photos, and so much more. A lot of decisions depended on definitions. What makes a figure unique? What's the difference between a repackaged and repainted figure and how do you tell for sure?
More to the point, who would be as crazy as me that I could recruit to work on this project? Why, Anne Neumann, of course, my trusty associate and general manager of Rancho Obi-Wan! And Dan Curto, who has been writing about Star Wars action figures since Franklin D. Roosevelt was president…or so it seems. And Paul Harrison, who takes great photos and writes detailed, from-the-heart reviews of figures for JediTempleArchives.com. I also got permission to use assets from the best-known and oldest collectibles fan site, RebelScum.com.
The original Action Figure Archive, which included most toys from 1978 through the end of 1998, had 286 different 3 ¾-inch scale figures. In the last 14 years, it turns out, on average about half that number have been released each year. So the book shows and describes some 2,300 separate figures—give or take a few. And because I wanted to do the figures in alphabetical rather than release order for the first time to be able to clearly show how figures have changed over the years, trying to add or subtract a figure here or there ended up causing minor havoc.
Meanwhile, all the business deals finally got done and contracts signed, so I got the word to proceed on December 9. Small problem. My first deadline for a third of the book was December 19! Not a joke. What's more, despite my protestations, I was told that the book couldn't be written in a normal document program like Word. It had to be written in the metadata fields of jpegs in Adobe Photoshop CS5. I'm not a technophobe, but I didn't even know what language they were speaking! We're doomed, I thought…
—TO BE CONTINUED—
On Saturday, October 6, Star Wars Reads Day is coming to your galaxy. Join in a celebration of reading and all things Star Wars at over 1,200 bookstores, schools, and libraries nationwide, with giveaways and raffles, and authors and/or costumed characters appearing at select locations. Find an event near you!
Steve Sansweet is chief executive of Rancho Obi-Wan, a non-profit membership museum that houses the world's largest private collection of Star Wars memorabilia. To find out about joining or taking a guided tour, visit www.ranchoobiwan.org. Follow on Twitter @RanchoObiWan and https://www.facebook.com/RanchoObiWan.